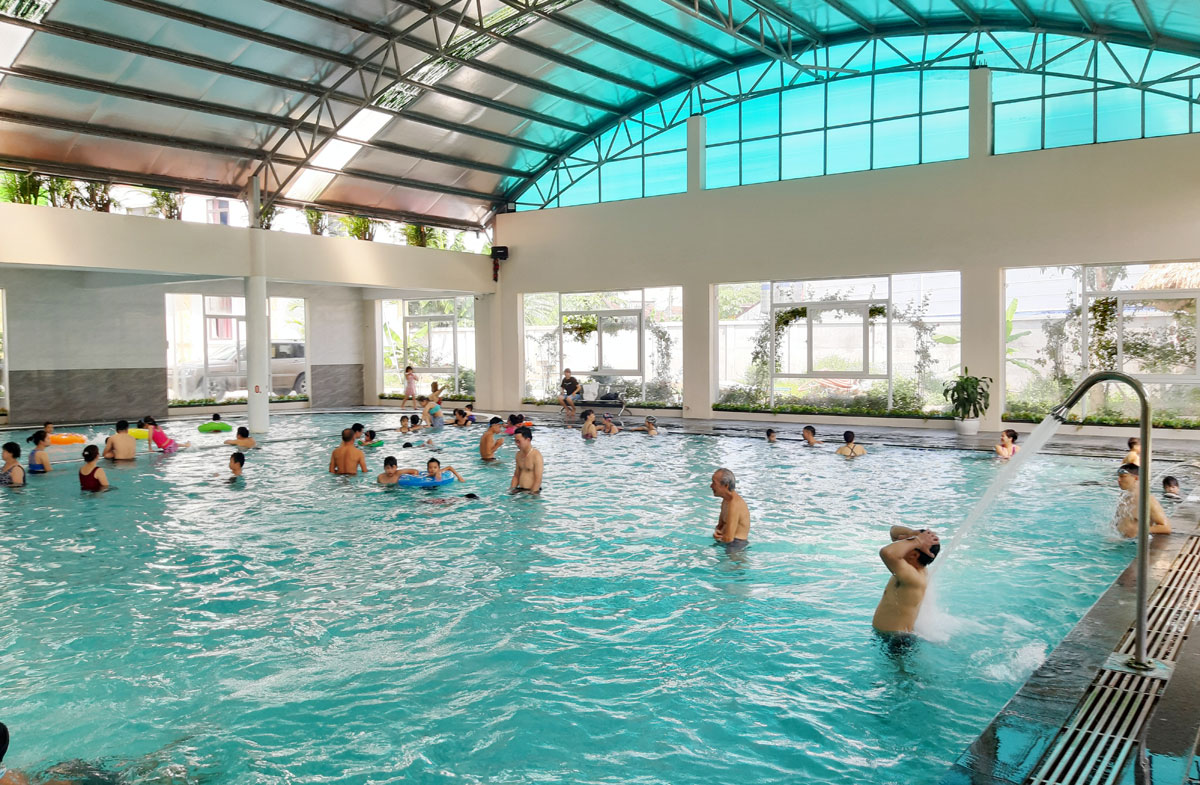 (HBO) – Kim Boi, the dreamy land bestowed with a kaleidoscope of cultures and many hot mineral springs, holds huge potential to develop resort and cultural tourism.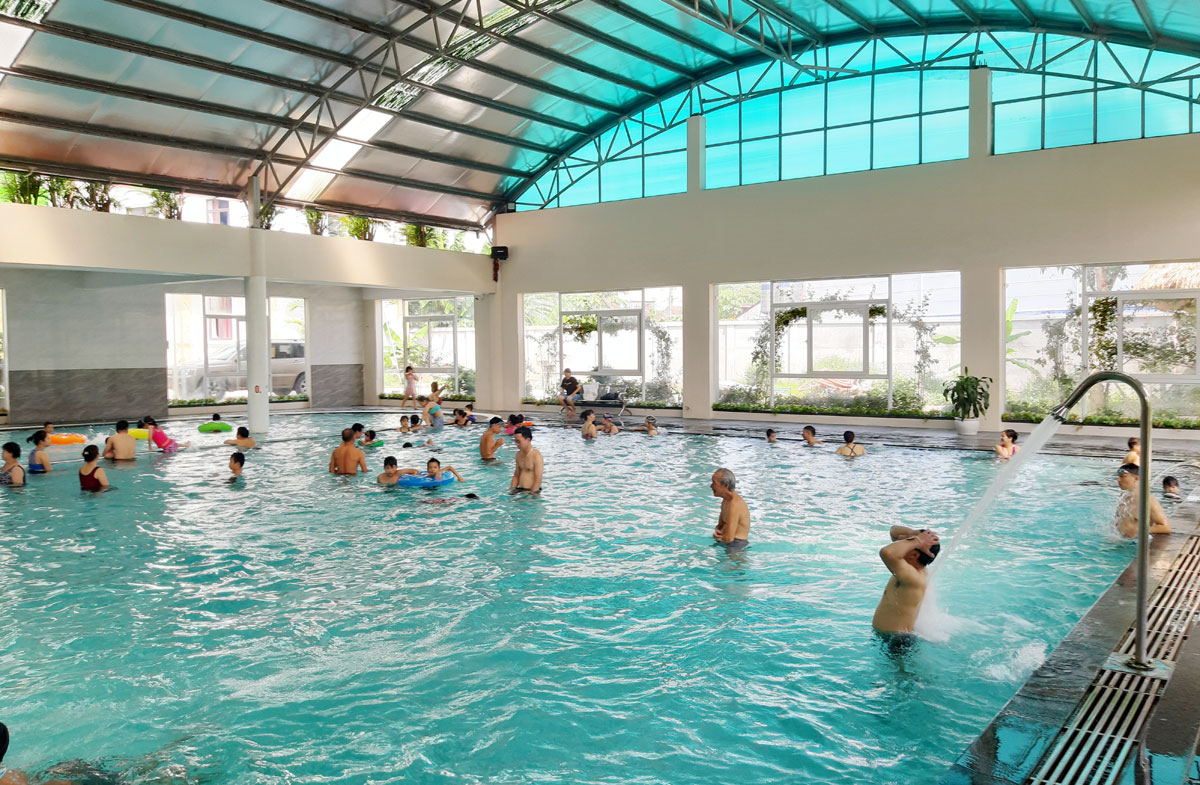 Hoa Vien hot mineral spring resort in Bo town, Kim Boi district, has been a favourable destination for tourists at weekends.
Kim Boi has been popular among domestic tourists for years. The hot mineral spring tourism site in Bo town with sound catering service and impressive cultural products has been a hot destination for local tourists, particularly at weekends.
Particularly, four-star Serena Resort in Khai Doi hamlet, Sao Bay commune is an attractive site for tourists.
According to head of the Kim Boi district culture-sport bureau Nguyen Thanh Ha, the district Party Committee's standing board issued a resolution on building the tourism development master plan for the 2017-2020 period with vision until 2030.
Under the plan, the district carried out a wide range of measures to improve state management capacity on tourism activities, better business climate to encourage companies, organisations and individuals to develop new tourism products.
Last year, communications work was given due attention to popularising local tourism sites. A portal on tourism development was set up while diagrams to introduce local tourist attractions were penned and arranged around the district, making it easier for visitors to discover the area.
Thanks to the district's sound investment promotion work, it has attracted eight investment projects so far, five of which received approval in principal from the provincial People's Committee and the remainders are under local authority's review.
Several companies are carrying surveys to land investments in the district's tourism sector, namely Viet-ECO Hoa Binh JSC, La Vong Group JSC, Vietnam Finance Investment Group JSC, KB Group Trade and Investment JSC, and VinGroup.
Besides, the district is joining hands with competent agencies to inspect food safety and security order while working to prevent hassling at local tourism sites.
The provincial Department of Culture, Sports and Tourism made embellishment to Dong Thech sepulchre in Vinh Dong commune. In the meantime, the district People's Committee consulted the provincial Buddhist Sangha to restore Dong pagoda (Vinh Khanh pagoda) in Vinh Dong commune.
Last year, the district welcomed 210,000 tourist arrivals, and gained 205 billion VND (8.8 million USD) in tourism revenue.
In 2021, the district continues its tourism development plan for the 2017-2020 period with a vision to 2030. It will sharpen focus on enhancing state management over tourism activities, attracting investors to improve quality of tourism products and services, popularising local destinations, luring investments in transport infrastructure, as well as preserving traditional cultural values in tandem with building new style rural areas.
The district will work with competent sides to organise tourism stimulus programmes to invite more domestic and foreign visitors, while capitalising on local strengths to develop impressive tourism products, contributing to the province's sustainable economic structural transition./.