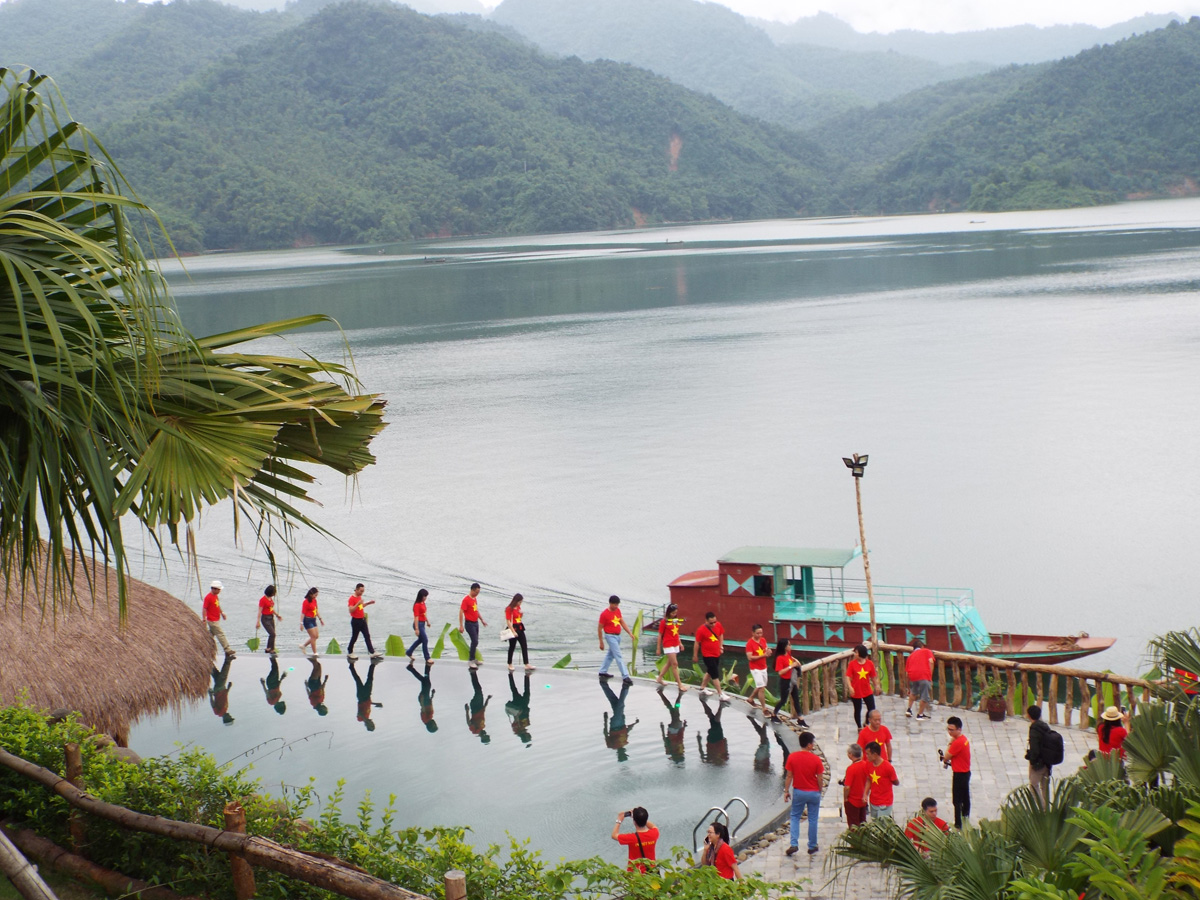 (HBO) - The Hoa Binh provincial People's Committee has asked local departments and administrations to take action to improve business climate and develop infrastructure as the province aims to boost tourism growth and turn it into an important sector in 2025 and a key economic industry beyond.
The move was made to translate the Resolution No.10-NQ/TU issued by the provincial Party Committee's Standing Board on December 30, 2016 on the development of tourism by 2020, with a vision towards 2030.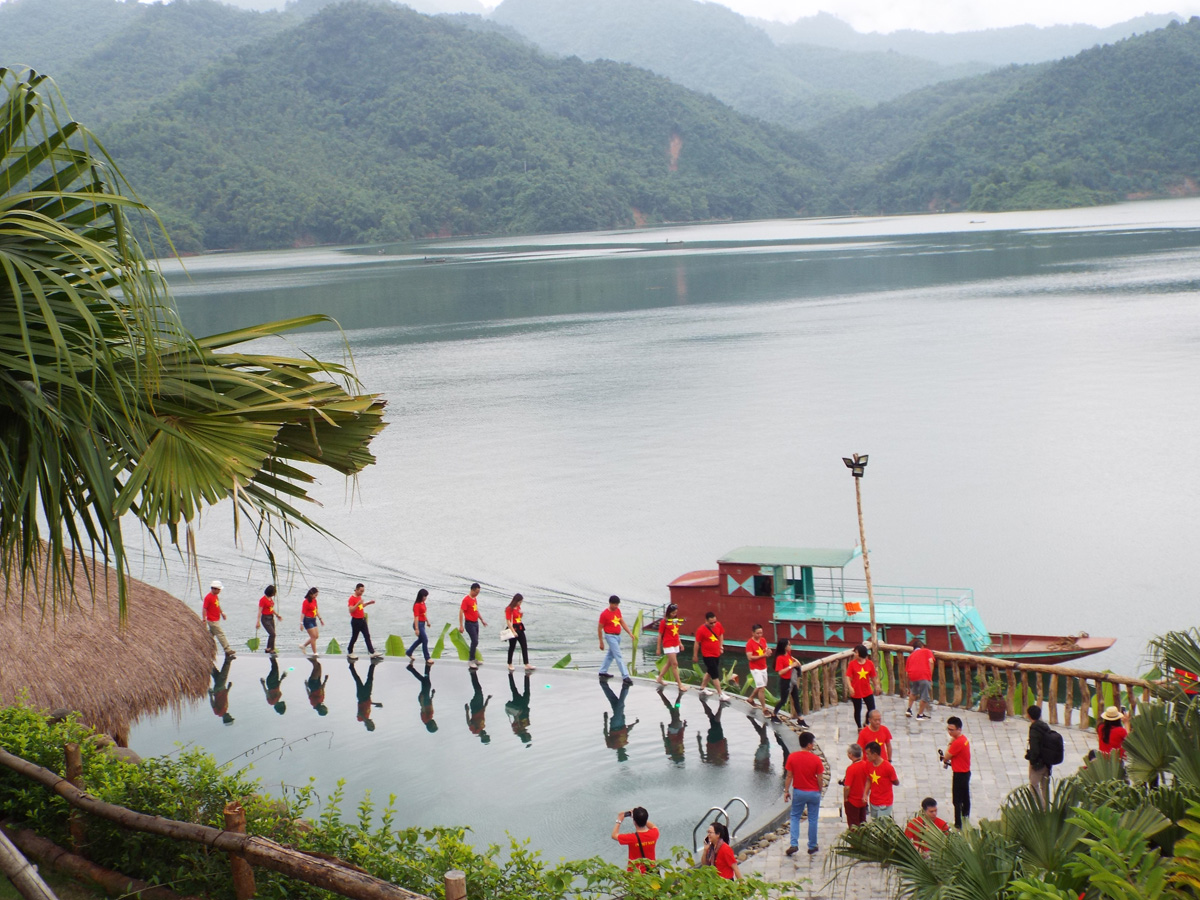 Mai Chau Hideaway, a popular resort in Tan Thanh commune, Mai Chau district, attracts a large number of tourists.
The provincial People's Committee has instructed relevant agencies to build projects and plans to boost tourism and restructure the sector to make it a spearhead economic industry in the future. For many years, Hoa Binh has mobilized both public and private resources to develop infrastructure, particularly roads to planned tourist sites.
The Hoa Lac – Hoa Binh Highway was open to traffic in 2018, opening up a big opportunity for the province to lure investment in urban development, tourism and services. Similarly, the upgrade of Road 435 plays a vital part in attracting investment in Hoa Binh Reservoir tourist site as well as the socio-economic development in Hoa Binh city and the districts of Cao Phong and Tan Lac.
The province has also encouraged private investment in eco-tourism, resort, cultural and religious tourism projects. A number of big corporations, including major developers Sun Group, Tan Hoang Minh and FLC, have been surveying to develop projects in the core area of the Hoa Binh Reservoir tourist site and the districts of Mai Chau, Kim Boi, Lac Thuy, Lac Son and Da Bac.
Several projects have been planned, including a cable car and golf entertainment complex in Hoa Binh City, and several resort and eco-tourism complexes in Ba Khan and Hoa Binh Reservoir.
Additionally, the province has provided all possible conditions for businesses to engage in tourism activities. This effort has facilitated the development of many local high-quality tourism services providers, meeting increasing demand of the tourists. The most popular are community-based tourist sites in the Hoa Binh Reservoir area, including Duc Phong Village in Tien Phong commune, Sung Village in Cao Son commune and Ke Village in Hien Luong commune (Da Bac); and Ngoi Village in Suoi Hoa commune (Tan Lac). Duc Phong Village has been honoured at the ASEAN Community-based Tourism Award.
Since late 2016, Hoa Binh has attracted 40 tourism projects, worth a total of nearly 15.24 trillion VND. The sector now has 72 valid projects, representing 12.2 percent of the total number of valid investment projects in the province.
The province is now home to 434 verified lodging service providers, including six 3-star hotels, 25 hotels of 1-2 stars, and hundreds of homestay facilities, offering a total of 4,000 rooms. The sector has created jobs for more than 14,000 workers and contributed to economic restructuring and living standard improvement./.