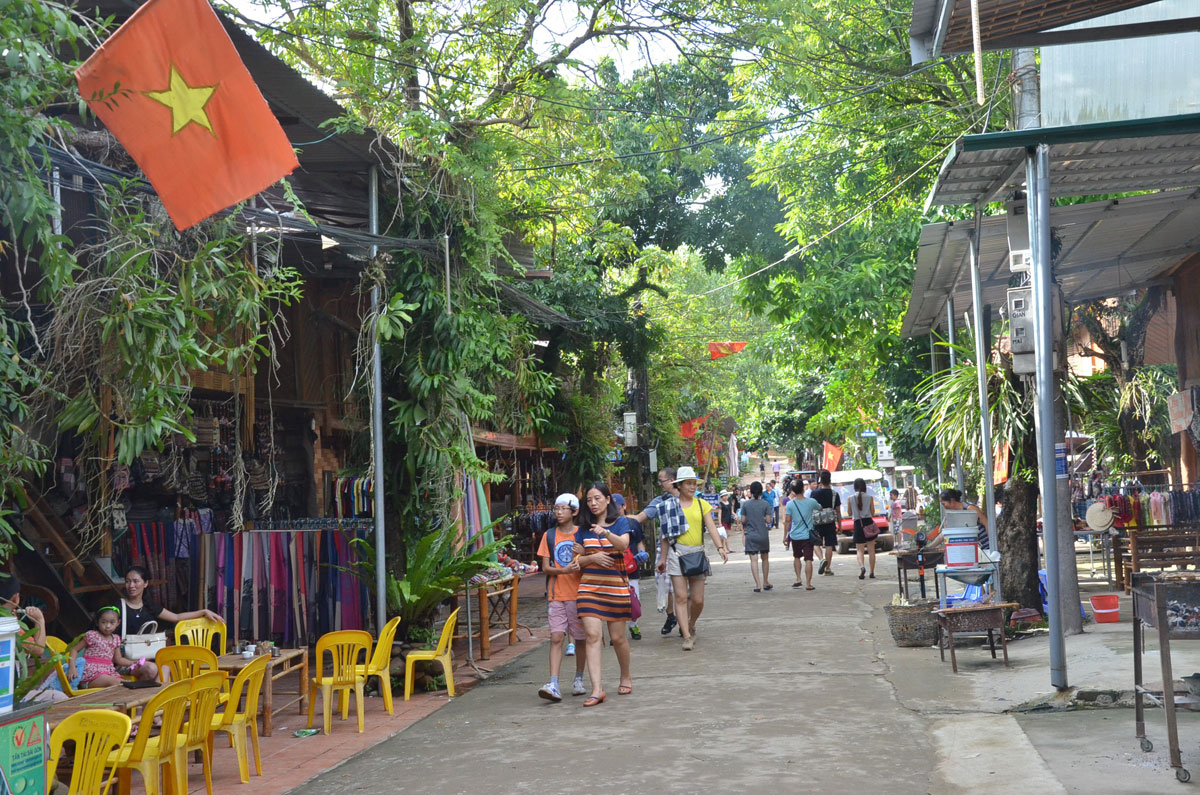 (HBO) - To have such a stature as it does at present, community-based tourism in Mai Chau district has gone through a special journey with joint efforts of the local authorities and people, Chairman of the People's Committee of the district Nguyen Van Lam said.
Two pathfinding policies
Mai Chau is the sole locality of Hoa Binh province to outline the development of community-based tourism in line with building new style rural areas as the main theme and guideline for the two successive congresses of the district's Party committee for the 2010-15 and the 2015-20.
It demonstrates the political determination of the district's Party committee, which has been realised through high consensus of Party organisations and local leaders. It is also compatible with people's wishes and welfare, and quickly launched among the community.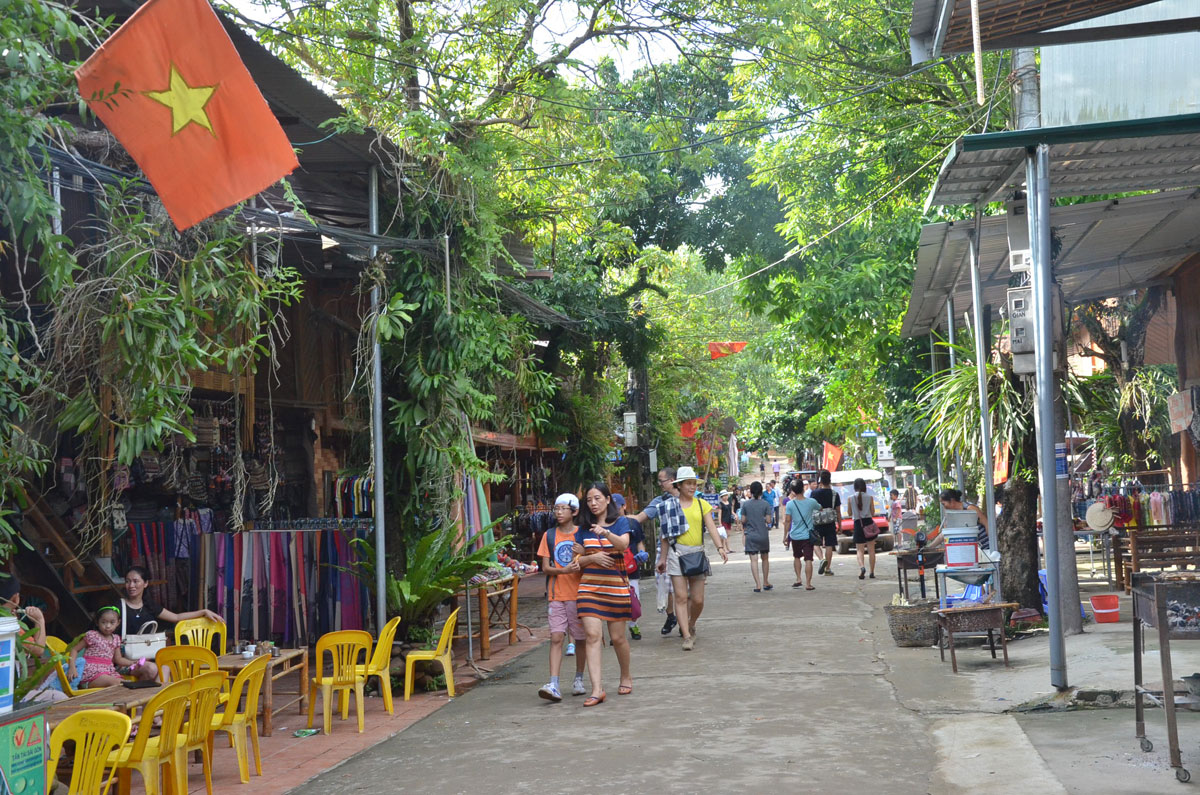 Lac village in Chieng Chau commune (Mai Chau), which is the first community-based tourism destination of the district, attracts visitors.
Former Secretary of Mai Chau's Party Committee Nguyen Duc Thinh said that 2010 was the starting line of a new journey of development of the district.
Statistics illustrated that Mai Chau had 11 inns along with 54 families providing community-based accommodation services, and eight communes carrying out such type of tourism in late 2011.
It recorded an average tourism revenue of nearly 10 billion VND (436,630 USD), with a tourist arrival of only 64,200.
At that time, only Lac village in Chieng Chau commune was recognised as a community-based tourism site. However, limited tourism products and poor quality services hampered the district' tourist attraction.
The tourism sector struggled, and so did the district's socio-economic affairs. When the national target programme on building new-style rural areas began in the 2010-20 period, Mai Chau was among localities with the lowest starting point.
Ten years ago, each commune only fulfilled 4.7 criteria of the programme and 10 out of the total 22 communes were of extremely disadvantaged areas. In such challenging context, the entire district was determined to find a suitable path for development, which was community-based tourism.
At the 24th Party congress of the district for the 2010-15 tenure, the Party committee set to turn Mai Chau into a community-based tourism destination in tandem with building new-style rural areas, viewing it among development target in the upcoming five years.
It was the first time that a road map for community-based tourism development in keeping with building new-style rural areas had become a core in the resolution of the district's Party committee. Following the policy, the district's Party committee issued Resolution No. 03 in the field for 2011-15. The two policies played a pioneer role in tapping potential of the two major resources of Mai Chau.
Efforts made to help Mai Chau's tourism reach further
After a decade of the implementation of the policies, the passion to "wake Mai Chau up" has been realised as showed by socio-economic results. In July 2020, the district was recognised as a tourism spot at provincial level, which is viewed a foundation to seek the Prime Minister's approval for planning Mai Chau as a national tourist destination.
By effectively rolled out important policies in tourism development, the district made breakthrough and turn tourism into its spearhead economic sector. Many opportunities have presented themselves to help Mai Chau develops further.
The resolution issued by the district's Party committee acts as a guideline for tourism activity development in recent years.
State management for tourism activities and services has been launched in a concerted and effective manner and investment in tourism infrastructure on the rise. Quality of services at tourist sites and tourism personnel gradually improve, in tandem with cultural identity conservation and development.
At present, the district is home to 148 accommodation establishments and seven community-based tourism venues, 12 hotels, 28 inns, 106 homestay facilities, creating jobs for 1,200 workers.
There are 15 tourism and commercial projects with a combined registered capital worth over 1.17 trillion VND.
Despite the impact of COVID-19, Mai Chau proved itself as a safe, attractive and friendly tourist destination in 2020, receiving 123,472 visitors and earning 90 billion VND in tourism revenues./.