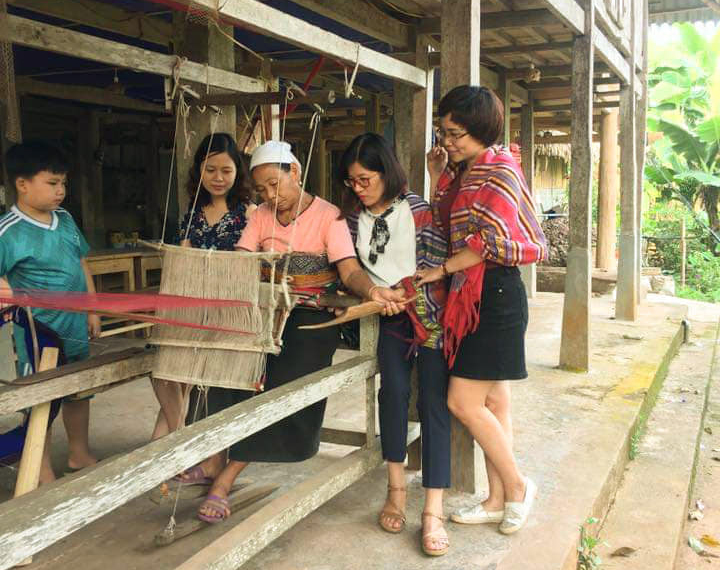 (HBO) – Bestowed with stunning landscapes coupled with perfect weather all year round, Buoc village in Mai Chau district's Xam Khoe commune is an ideal destination for nature lovers.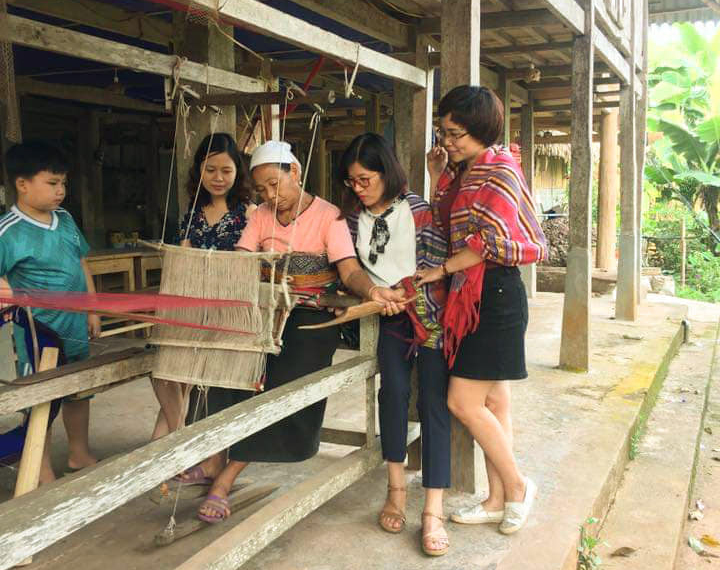 Visitors study traditional brocade weaving of the Thai ethnics in Buoc village, Xam Khoe commune in Mai Chau district
Buoc village is located 25 kilometre from the centre of Mai Chau district, is home to more than 130 families belonging to the Thai ethnic minority group.
Coming to the village, visitors will be impressed by its tranquil sceneries with lush carpet of palm trees, fresh Xia stream, beautiful terraced rice fields, as well as specialties of the Thai and Muong ethnics.
Besides, the locality's standout culture is what makes visitors keen to come back.
According to Chairman of the communal People's Committee Pham Van Phong, the commune has carried out the project "The Thai people develop tourism" for years, and it helps the locality to tape its tourism and culture potentials.
A dancing and singing organisation was set up with 12 artists who are able to deliver xoe dance and sing Thai songs, he added.
Currently, there are 20 homestays in Buoc Village, which is quite close to such popular destinations as Bao La, Cun Pheo, Hang Kia and Pa Co. However, Buoc village is a more favourable place since visitors have an opportunity to find out local rice cultivation practice.
Nguyen Dieu Linh, a student from Hanoi, said that although she visited Mai Chau district a couple of times, she wanted to come back Buoc village to enjoy fresh air and local culture, as well as indulge herself in the simple life here.
Linh said she felt more energised when spending her time there.
Head of Buoc village Luong Van Tran said that the Thai group' tradition has been promoted during the Lunar New Year, including cake making and cultural performances./.