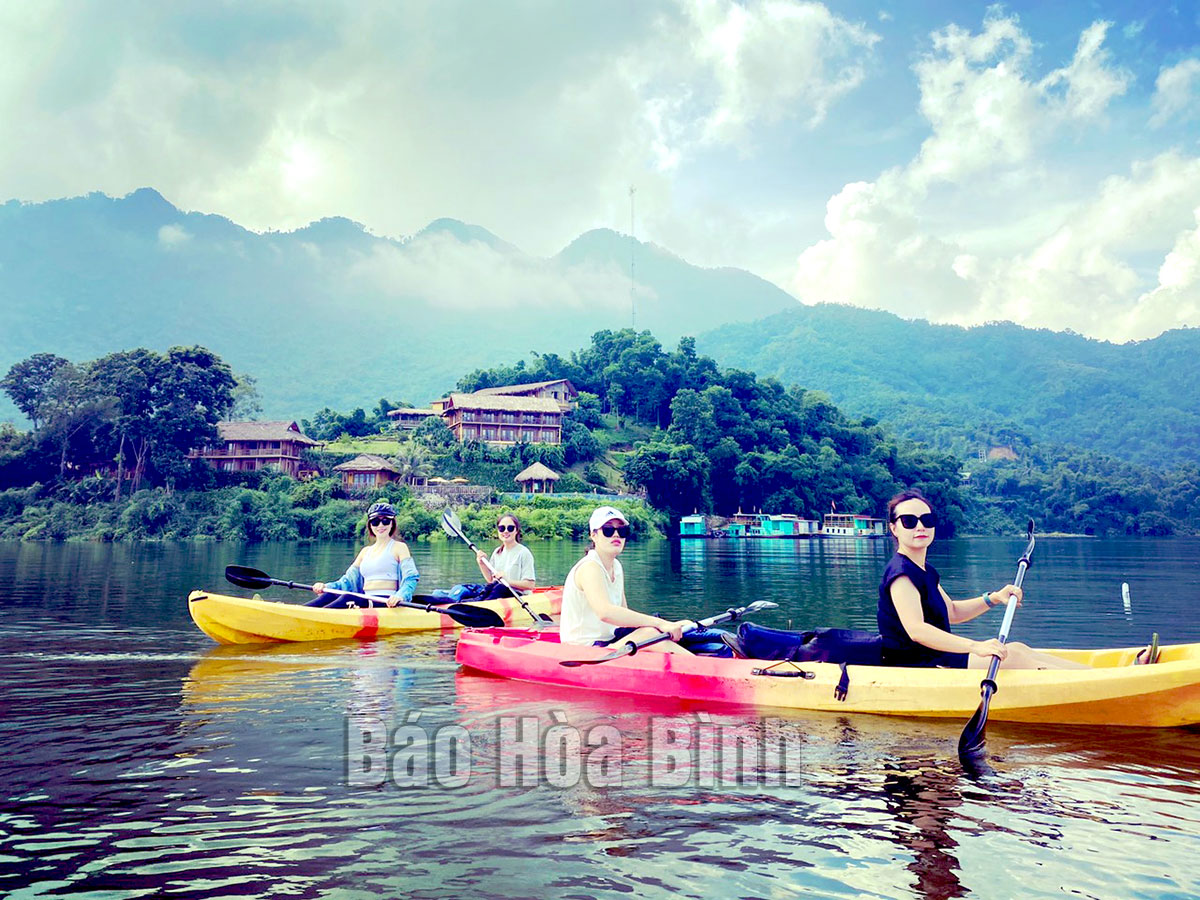 (HBO) - The long-weekend holiday to mark Liberation Day (April 30) and International Labour Day (May 1) will last for 4 days this year. While many destinations in Hoa Binh have been struggling, they are now showing signs of becoming vibrant once more.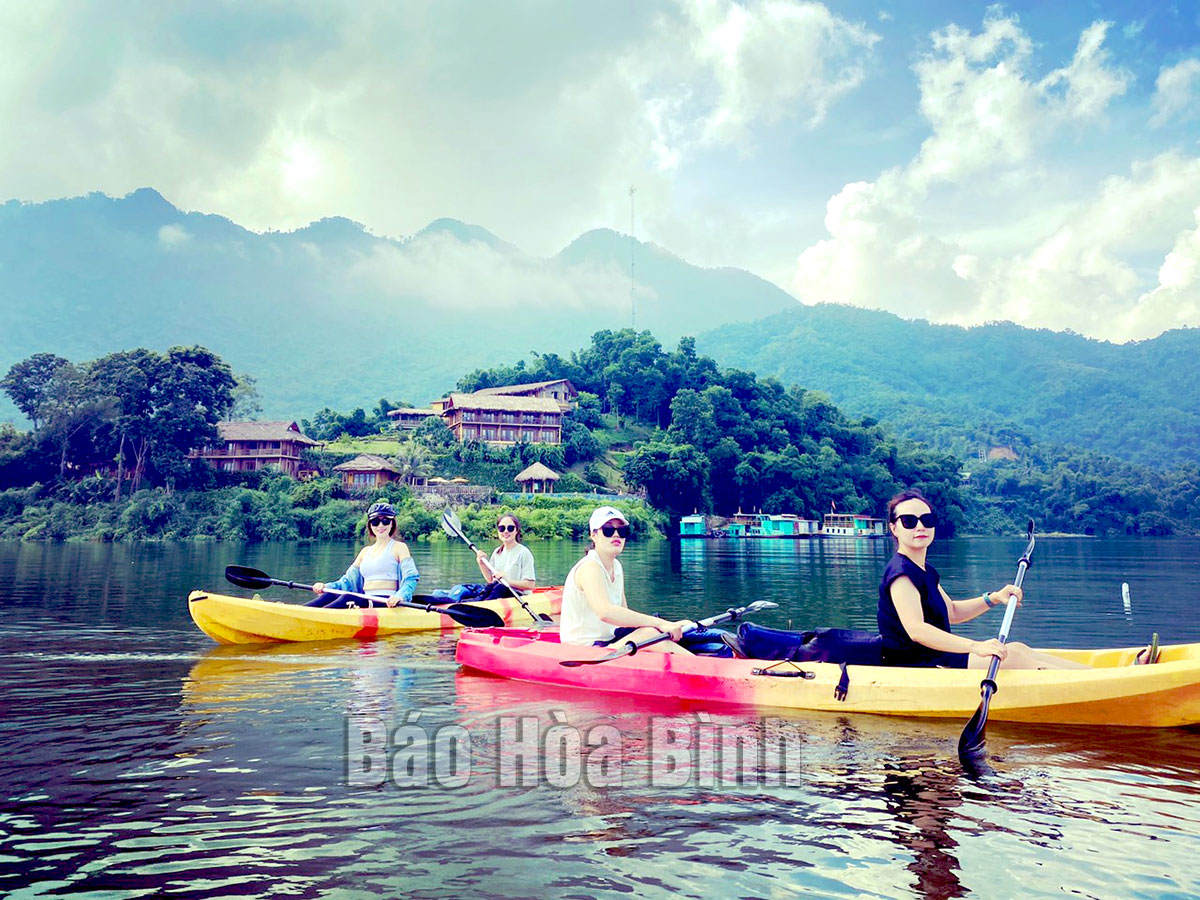 Tourists enjoying their stay at the Mai Chau Hideaway eco-resort in Son Thuy commune, Mai Chau district.
It is quite difficult at the moment to find accommodation for the April 30 - May 1 holiday in local tourist areas and attractions, especially in "hot" eco-resorts such as Serena Resort Kim Boi, Avana Retreat, Mai Chau Hideaway, and Mai Chau Ecolodge.
"I booked a room at the Serena Resort Kim Boi in early February, so I would have a place for my family to stay from April 29 to May 1," said Pham Kieu Phuong from Hoan Kiem district in Hanoi. "Many of my friends have complained that they couldn't find a room during the holiday after waiting too long before booking."
Tourists are finding it difficult to book accommodation not only for the April 30 - May 1 holiday but also for weekends during April and May.
"I have contacted dozens of tourist areas and attractions in Mai Chau and Kim Boi districts to book a room for 3 days, from April 22 to 24, but they were already full," said Nguyen Tuan Tu from Phuong Lam ward in Hoa Binh city. "I was finally able to book a room at a resort in Luong Son district, but only for 2 days."
Taking an early holiday has been the smart choice of many holidaymakers. Isolated resorts and those with a quiet space close to nature but with many facilities have been popular. The Hoa Binh Lake tourist area, the Mai Chau district tourist area, and some destinations in Kim Boi, Lac Thuy, Luong Son, and Hoa Binh city are promoting their offerings to meet demand. With the long-weekend holiday on the horizon, many tourists have already been flocking to tourist areas and destinations in Hoa Binh.
According to Dang Van Thanh, Deputy General Director and Manager of Mai Chau Hideaway, it has 31 standard rooms and all have been booked from March to mid-May. It is very difficult for small tourist groups like families to book accommodation, and the resort is now only accepting bookings for summer holidays.
"After a long period of being affected by COVID-19, the province's tourism activities have begun to return and are set to reach a new 'peak'," said Deputy Director of the Hoa Binh Department of Culture, Sports and Tourism Bui Xuan Truong. "Many tourism areas and destinations have introduced stimulus programmes and incentives to attract guests. At many destinations, though, hotels are at full occupancy and not taking any more bookings. Occupancy overall ranges from 70 to 100 percent."
"The official resumption of tourism activities to levels prior to COVID-19 and the country's open-door policy to welcome visitors in the 'new normal' have stimulated the market, making it vibrant once more," he went on. "People feel more comfortable enjoying outdoor activities, and many have planned domestic holidays. Many companies and organisations have taken this opportunity to give their staff a break. It is estimated that during the upcoming long-weekend holiday, visitors to the province will represent 80 percent of the peak recorded in 2019. The province's tourism sector expects the April 30 - May 1 holiday to mark an impressive beginning to the summer tourism season."/.