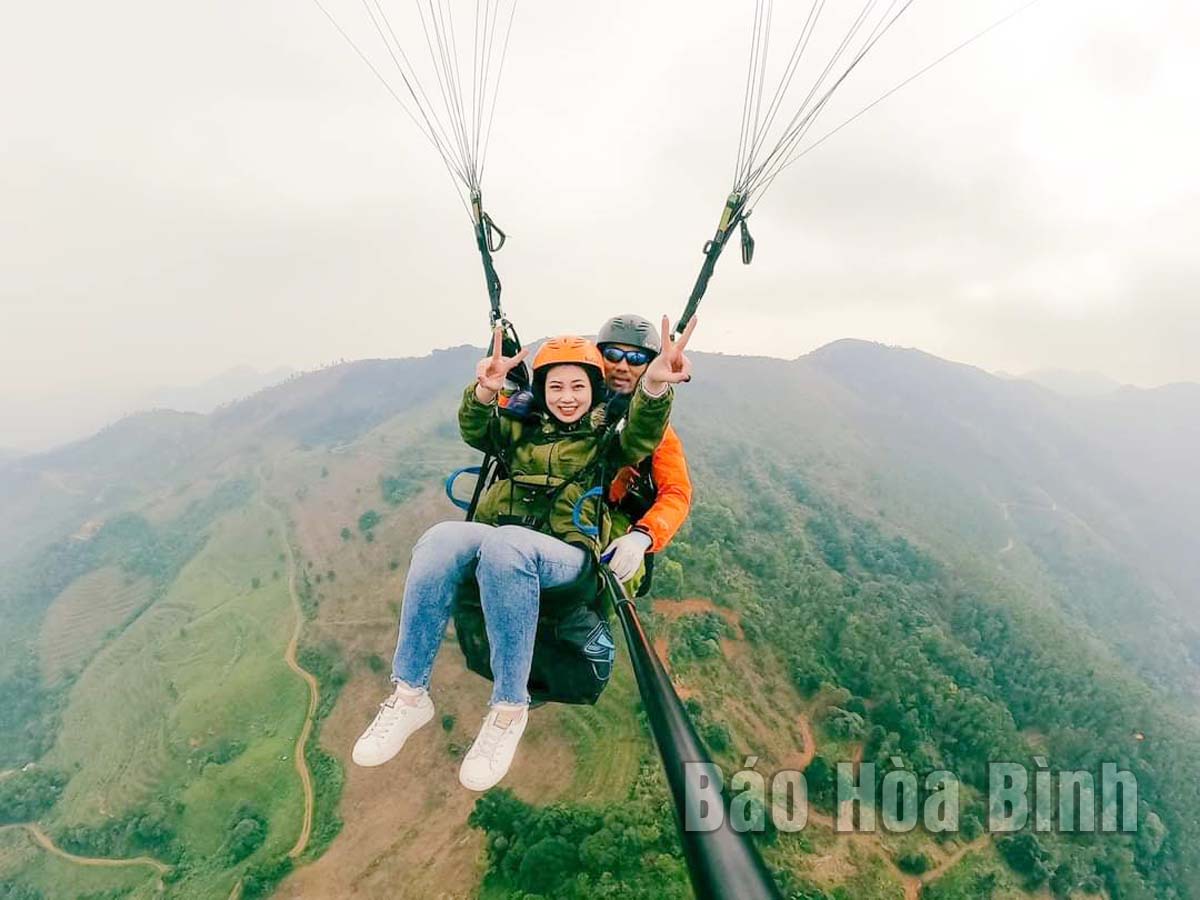 (HBO) - On April 29th, at the stadium of Quang Tien commune, the People's Committee of Hoa Binh city held a program of paragliding experience in the series of activities to stimulate tourism in Hoa Binh province in 2022. Mr. Nguyen Van. Toan, the Vice Chairman of the Provincial People's Committee, the leaders from the Department of Culture, Sports and Tourism, the appropriate authorities and businesses working in tourism activities with a large number of tourists and people inside and outside the province attended it.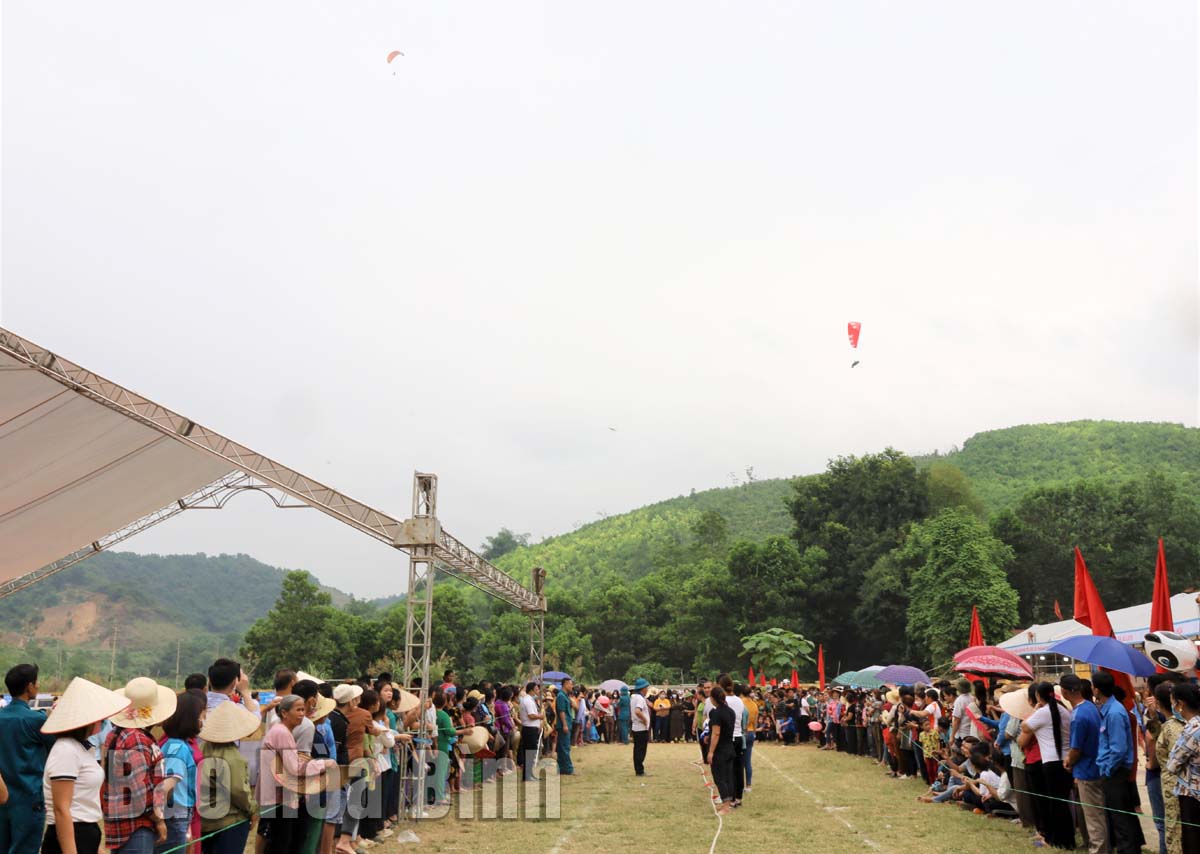 A lot of tourists and people were there to see and experience paragliding with the starting point from Vien Nam Mountain.
Being organized on the occasion of the 47th anniversary of the liberation of the South and reunification of the country; 132 years of Uncle Ho's birthday; the event to host the tournament of terrain cycling in the program of the 31st Southeast Asian Games and responding to the theme "Hoa Binh, the safe tourism destination - full experience", the program of paragliding was to promote and test a new sport and tourism activity, contributing to creating a unique highlight and creating a supply chain of tourism products with high quality, new, unique and attractive criteria, and at the same time it helped honor the local cultural identity, attracting tourists to Hoa Binh city.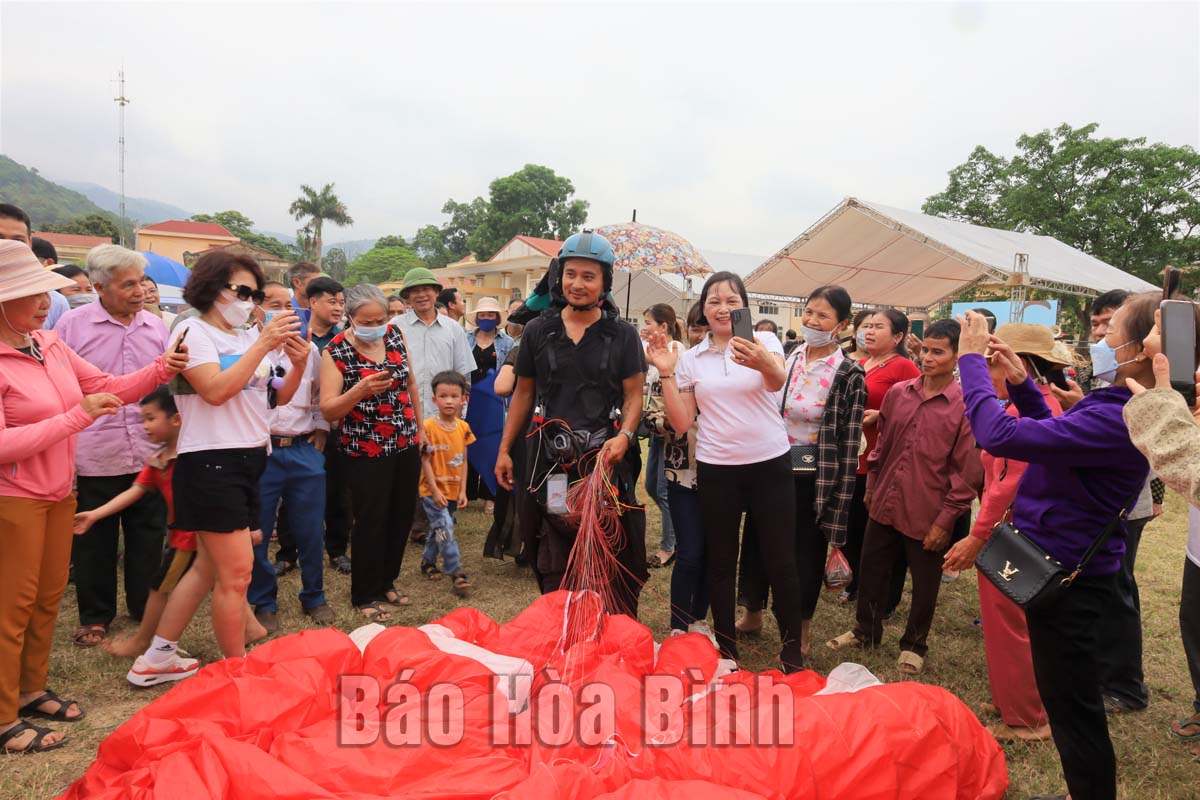 The people are eagerly welcoming visitors to experience paragliding from the top of Vien Nam mountain to the successful landing point.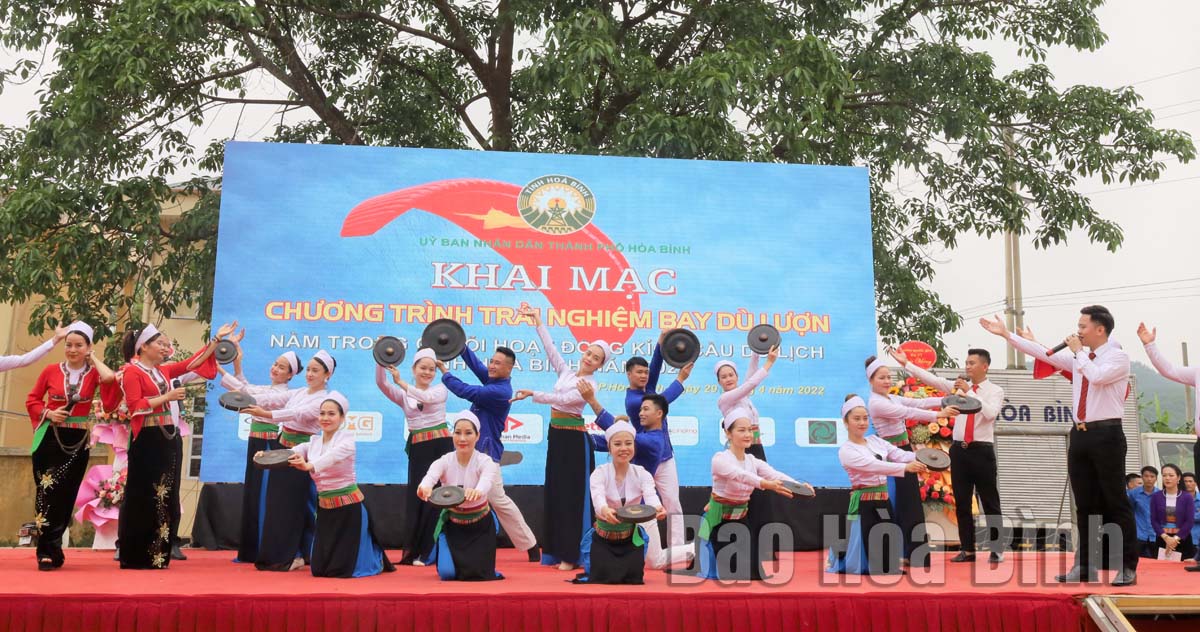 The special art program "The Cloudy sky of Muong area".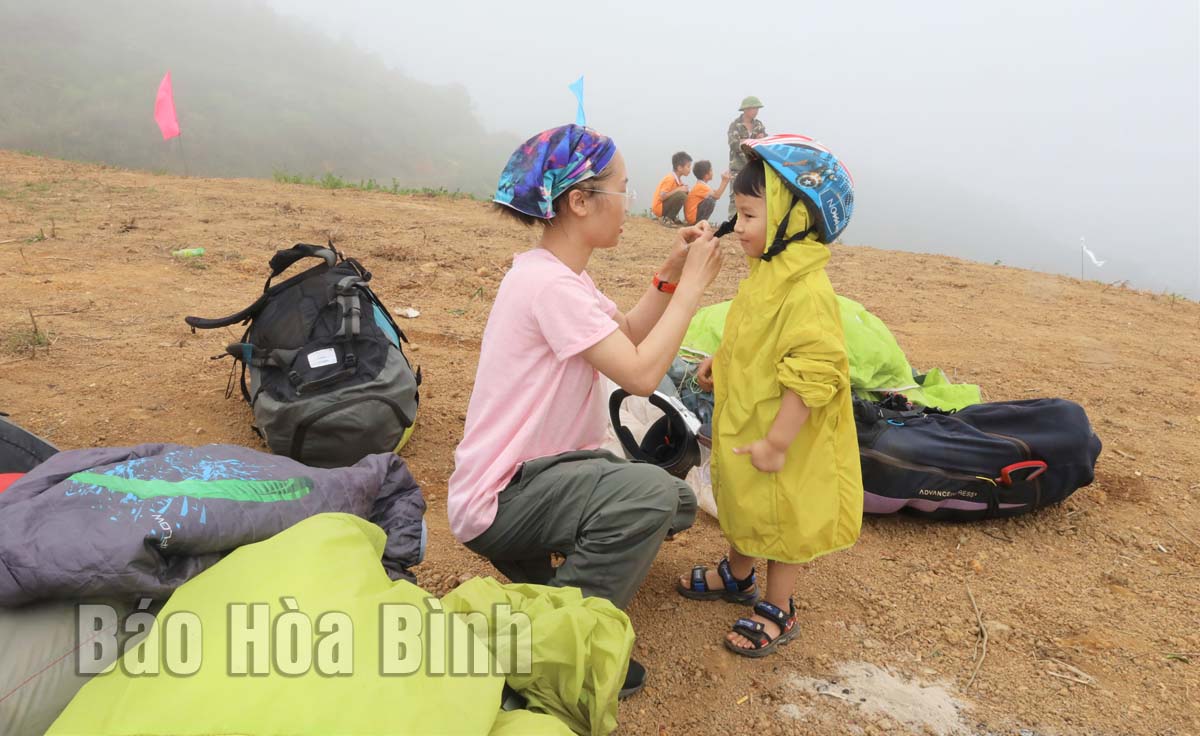 The small tourists are ready to take part in an exciting paragliding journey.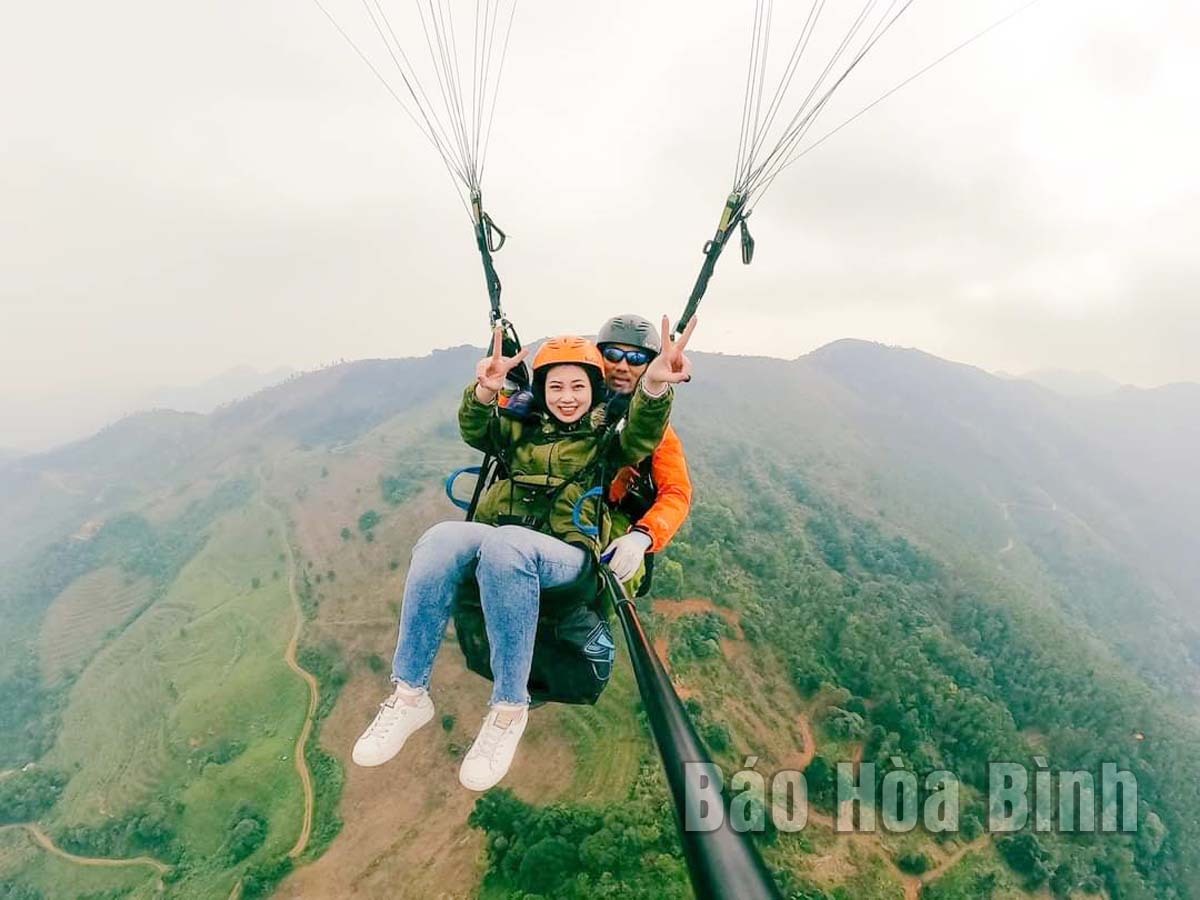 The visitors are experiencing a safe paragliding journey with the supervision of the professional coach.
Within the framework of the program, the visitors participated in paragliding experience with the starting point from Vien Nam mountain and landing at Set field, Doan Ket village 1. During the flight, the visitors were well supported by the pilot, ensuring safety until the end of the experience. The sidelines of the main activity was the paragliding performance, the tourists and the people also enjoyed a special art program with the theme "the Cloudy sky of Muong area", "Celebrating the reunification festival". They also visited the booths introducing the local products, OCOP products, cheered and participated in the traditional sports competitions of nation.