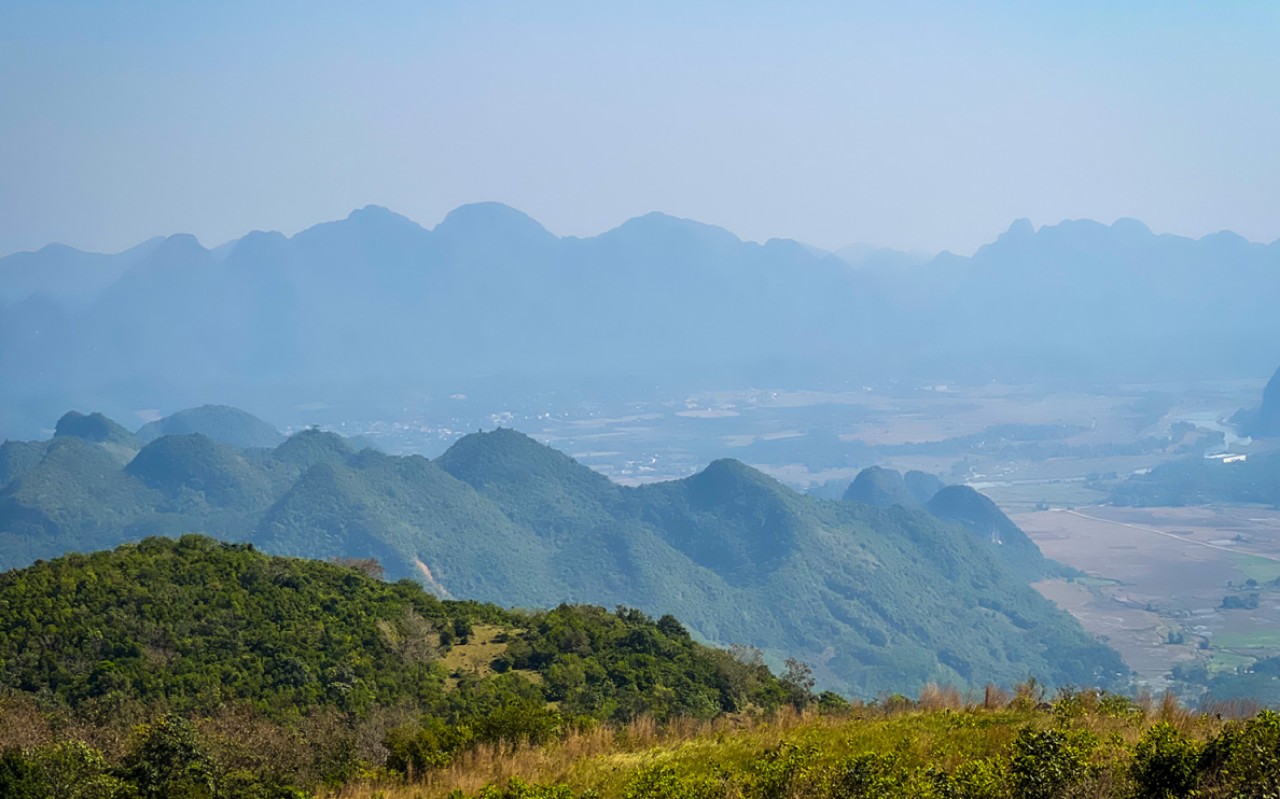 (HBO) - Along with local food staples and the fascinating culture of the Muong ethnic minority, Kim Boi district, also known as the land of Muong Dong - one of four ancient Muong areas in Hoa Binh province - has attracted tourists by offering resort experiences and promoting one of the best hot spring sources in Vietnam's north. However, lesser-known Dai Bang Mountain is truly an ideal destination for those who love sport and health tourism.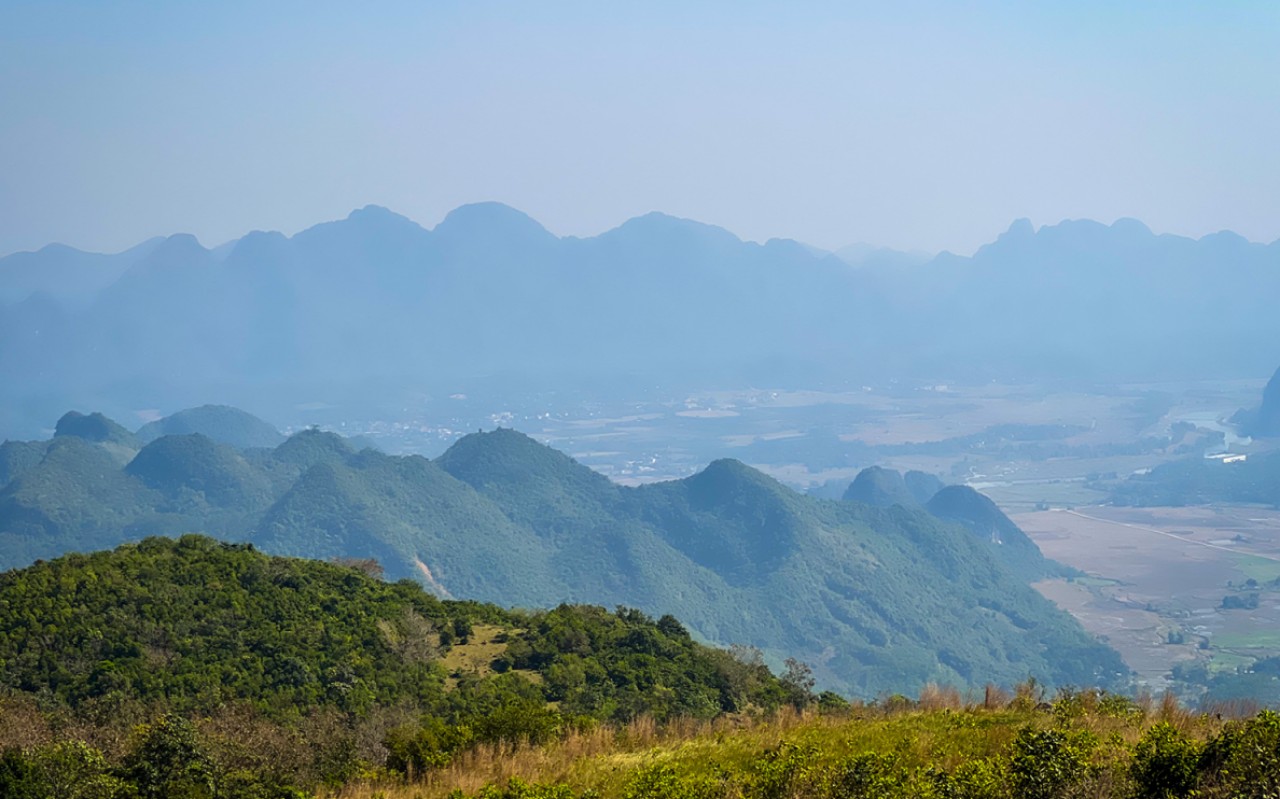 Photo caption: Boasting jaw-dropping landscapes, Mountain 800, or Dai Bang (Eagle) Mountain, in Cuoi Ha commune, Kim Boi district, is a new destination in Hoa Binh.
Located 75 kilometres from Hanoi, Dai Bang Mountain is a completely new name on Vietnam's tourism map and holds great potential in diversifying Kim Boi's tourism offerings.
The peak is best suited for experienced trekkers, as it has many steep slopes and rocky terrain. What makes it even more attractive to trekkers is the exhilarating experience it brings, in addition to stunning scenes of Acadia forests, fields of wild flowers, and a large plateau. Tranquillity, the grandeur of nature, and fresh air await trekkers reaching the top of the mountain.
It's also interesting to camp out on the peak, where trekkers can enjoy the beauty of the land of Muong Dong.
With trails totalling 8 kilometres, Dai Bang Mountain has the potential to boost local tourism in the future./.