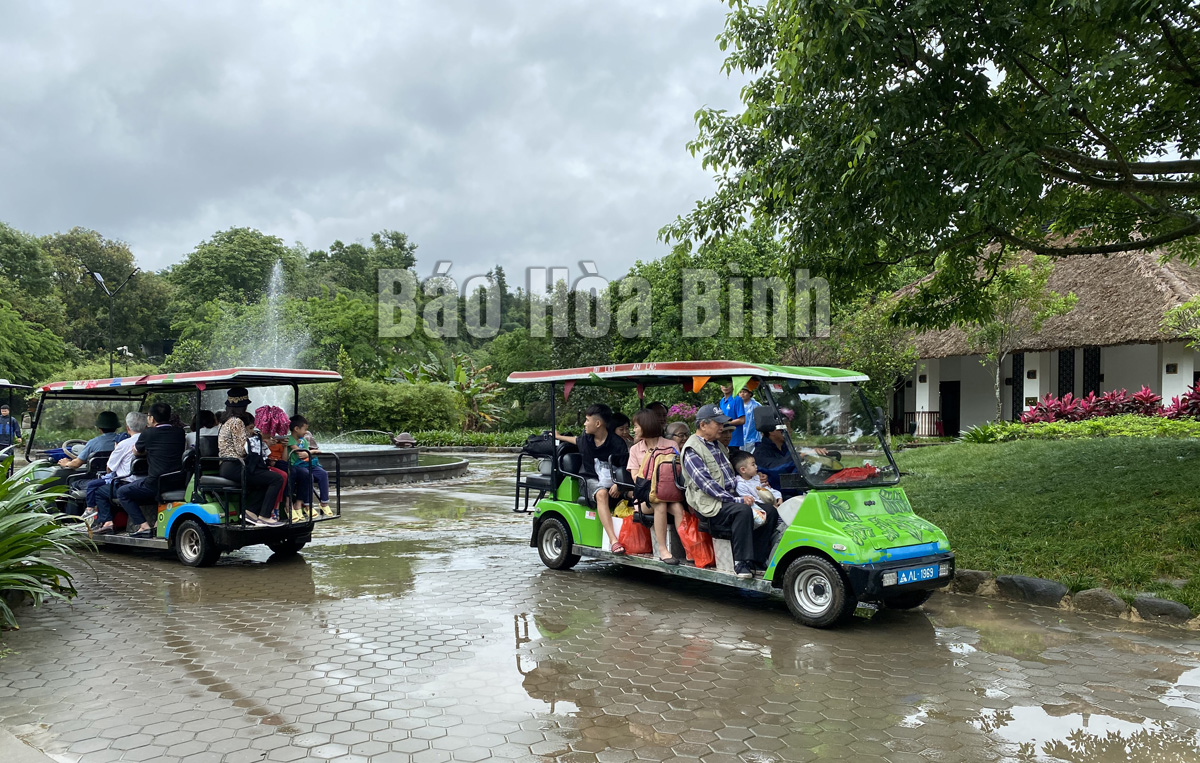 (HBO) - In 2022, the development of Covid-19 epidemics has been under control, which has promoted the recovery of tourism activities. In Kim Boi district, the number of visitors at the tourism sites and attractions has grown significantly comparing to that of the same period in 2021, and it reached a peak during the occasion of Hung Kings Anniversary and April 30 and May 1.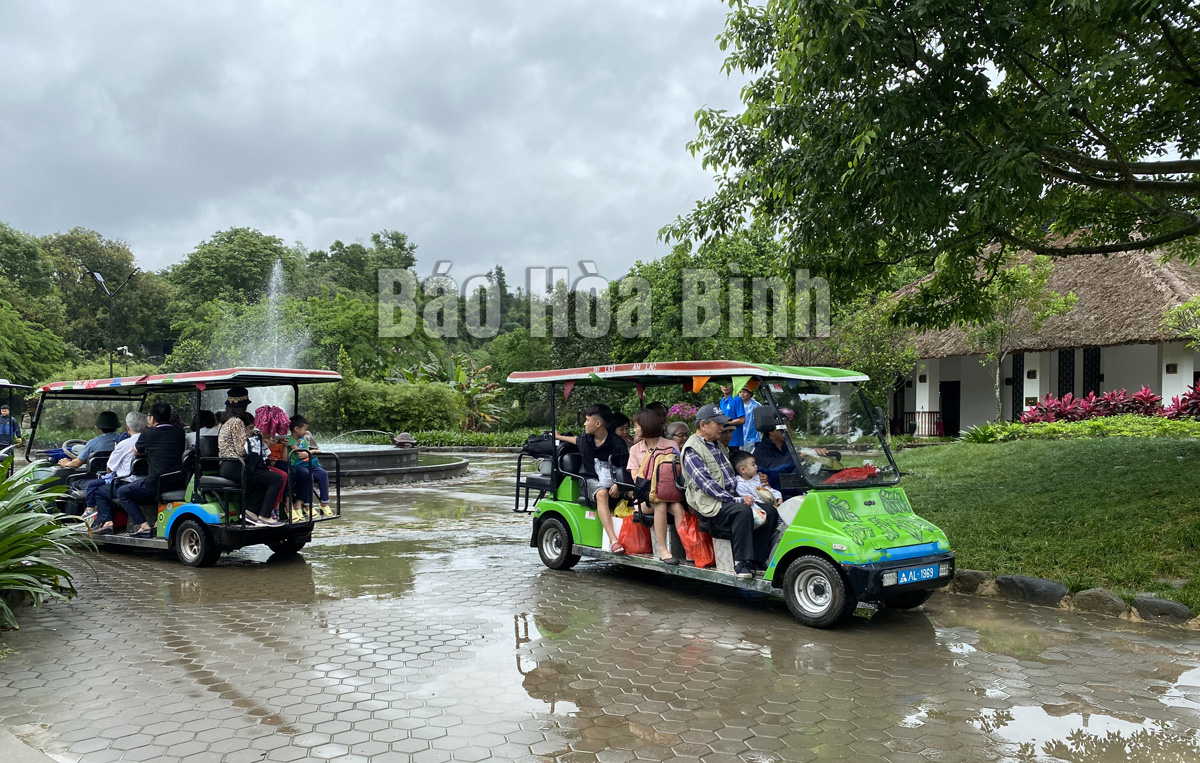 An Lac Ecofarm Hot and Spring Resort (Kim Boi) is one of the tourism attractions at weekends.
Promoting the advantage of the hot mineral water resources, the district is focusing on exploiting the type of ecotourism resort in the trend of the green resort, meeting the criteriam of safety and quality. In the first 5 months of the year, the whole district welcomed nearly 77,500 turns of visitors, mainly domestic tourists. The total revenue from tourism is estimated at 170 billion VND, fulfilling 50% of the year's plan. The areas and attractions attracting many tourists, include Serena Resort in Kim Boi, An Lac Ecofarm and Hot Spring, Hoa Vien Hotel, Nursing Center for the meritorious people, etc. A number of new types of experiential tourism are developing, attracting the participation of a number of tourists, such as: Trekking to explore the top of Mount 800 (Eagle Mountain), camping along the Boi River...