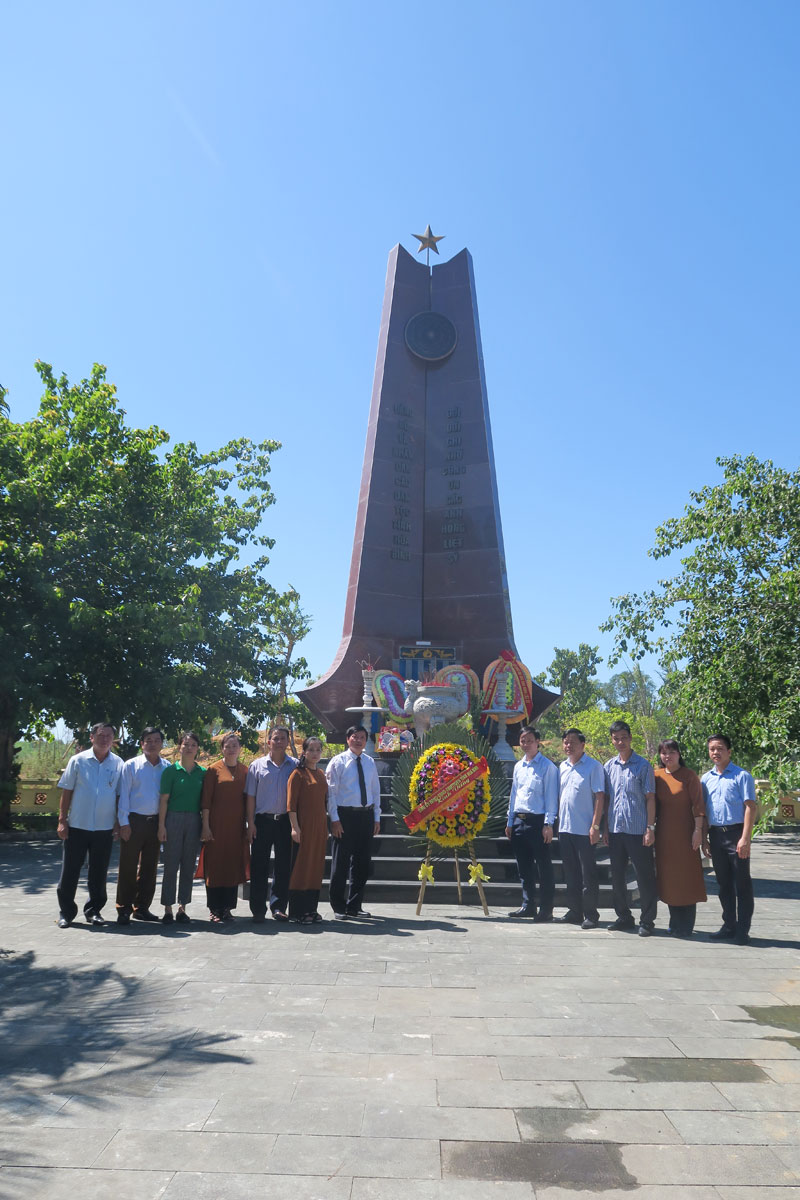 (HBO) – A delegation led by permanent Vice Secretary of the provincial Party Committee and Chairman of the provincial People's Council Tran Dang Ninh on July 21 visited the Truong Son National Martyrs' Cemetery and the National Road 9 Martyrs' Cemetery in the central province of Quang Tri to pay tribute to war heroes rested there.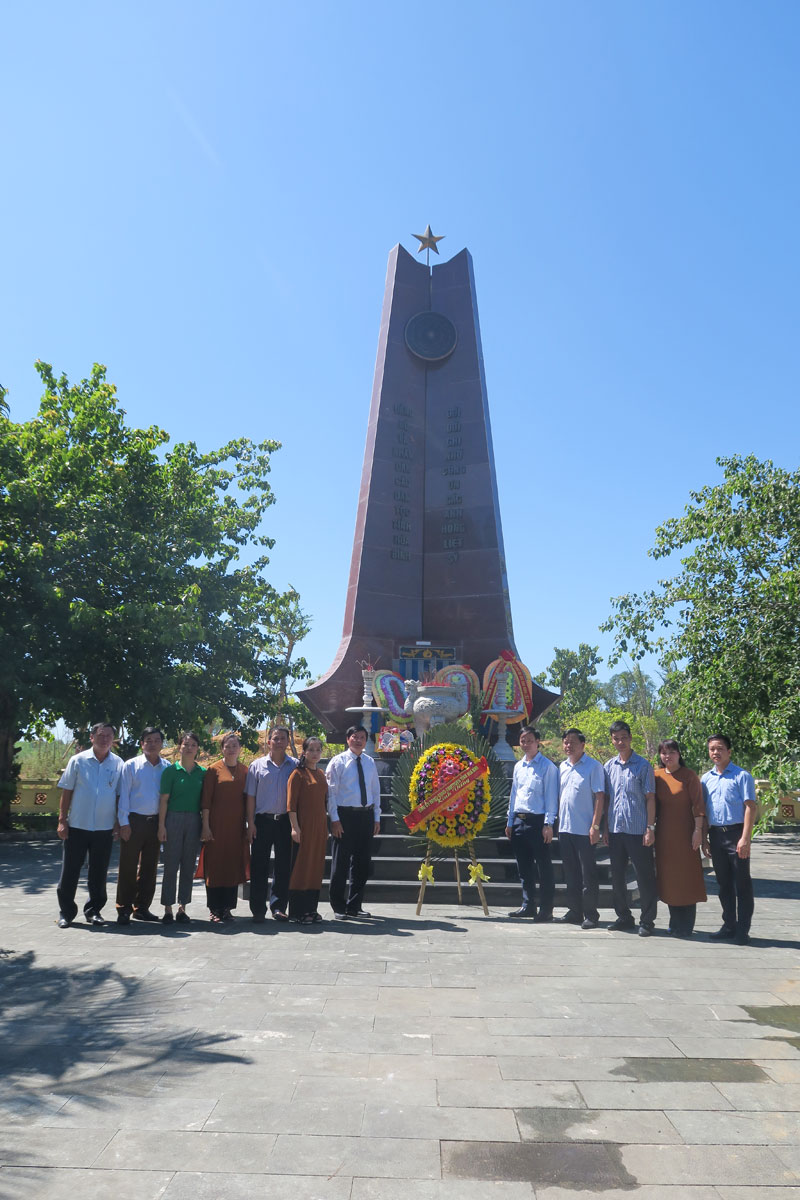 The delegation pays tribute to martyrs native to Hoa Binh.
During the resistance war against the US, tens of thousands of Hoa Binh people set off to fight for national independence, freedom and reunification. After two wars against the French colonialists and American imperialists, 5,000 local people laid down their lives and nearly 5,000 others left part of their bodies in battlefields. Among over 10,000 resting at Truong Son National Martyrs' Cemetery, 85 are from Hoa Binh.
Reporting merits at the graves of local martyrs, the delegation reiterated that their sacrifice is immortal and everlasting. The Hoa Binh provincial Party units, authorities and people are always proud of and remember them. Over the past years, care for policy beneficiaries and gratitude movement have become widespread. Attention has been paid to building and upgrading works in commemoration of martyrs, thus improving material and spiritual lives of policy beneficiaries.
The delegation also laid wreaths to war heroes at the National Road 9 Martyrs' Cemetery in Dong Ha city. The cemetery is now home to over 9,500 heroes and martyrs from local armed forces, militia and guerillas, and vanguard youths who fought on the Road 9 front and in Laos during the anti-US war, including 48 martyrs from Hoa Binh./.