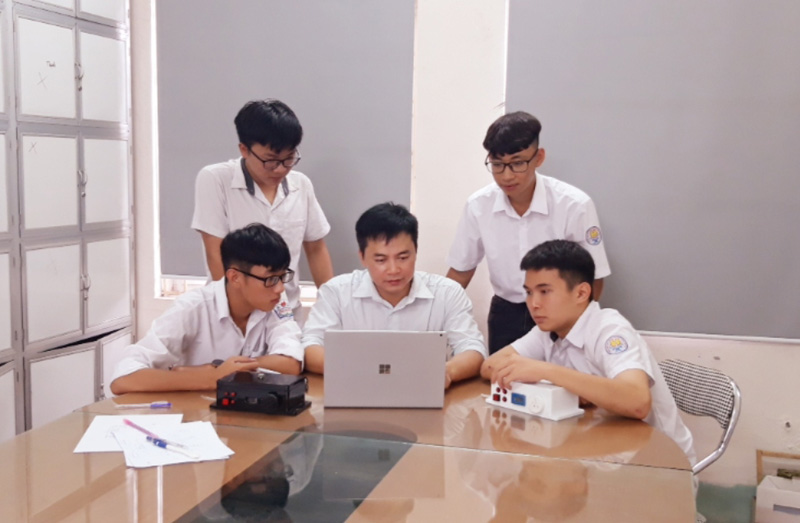 (HBO) – A compact device priced at only 880,000 VND (38 USD) that can automatically deodorize and dehumidify enclosed spaces like shoe cases or refrigerators is the product earning Hoa Binh's teachers and students a gold medal at the World Invention Creativity Olympic, held in the Republic of Korea last July.
The province won the gold medal right in the first time it had sent an entry to this competition, which is a pride and a great driving force for local teachers and students in scientific and technical creation.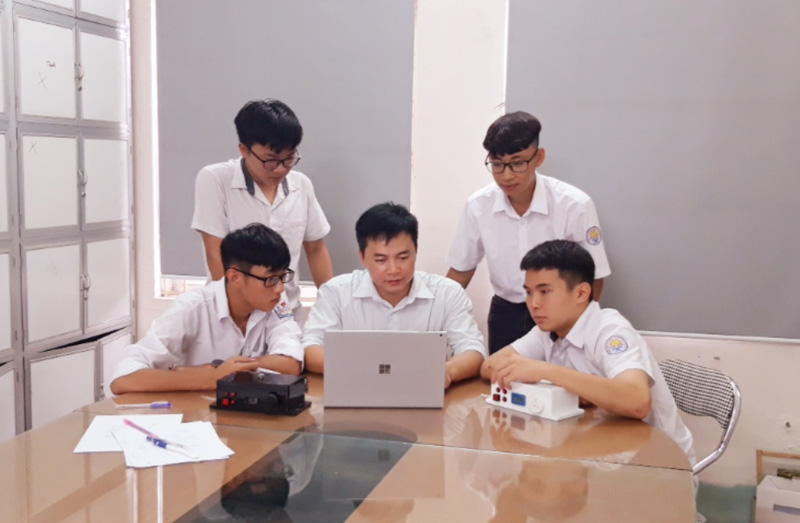 The authors of the automatic deodorization and dehumidification device for enclosed spaces that obtained a gold medal at the World Invention Creativity Olympic 2019.
Talking about the idea of this device, Nguyen Tuan Dung, a 12th grader at the Hoang Van Thu High School for the Gifted in Hoa Binh city, said he and his teammates love football, but after each match, their shoes usually have bad odour which cannot be thoroughly treated, especially when the shoes are put in enclosed shoe cases. Therefore, they had the idea of creating a device deodorizing and dehumidifying enclosed spaces. At first, the device was intended to be used for only shoe cases, then it was developed to be applied to refrigerators as well.
Dung said their project won the second prize of the national scientific and technical creation contest 2019. With the assistant of their teacher Pham Dinh Man, they improved their product to send it to the international competition.
Pham Dinh Man said both teacher and students had to experiment numerous times, which required great patience.
The most difficult thing was to find out suitable odour detection sensors, he noted, adding that they bought many types of sensors to test. The finished device was highly valued for several strengths like high applicability, compactness and reasonable price.
Man said they hoped their device will be widely used in the daily life in the coming time./.