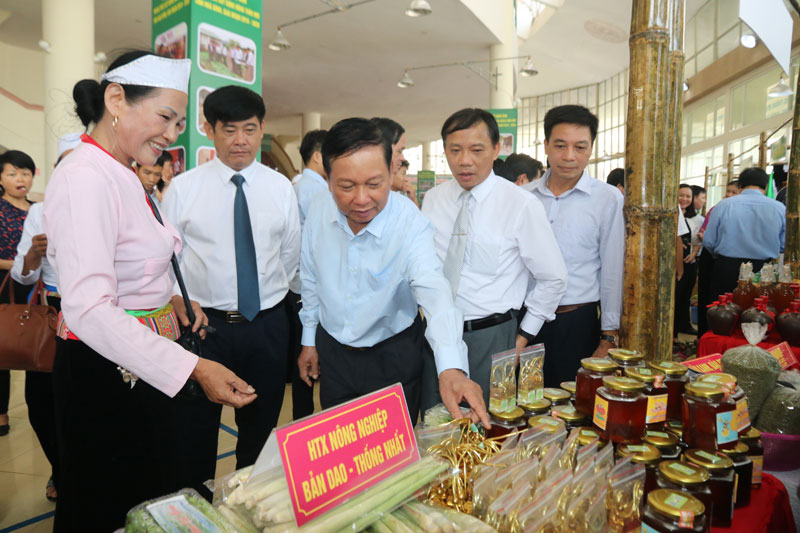 (HBO) - The northern mountainous province of Hoa Binh has organised a meeting to review the 10-year implementation of the national target programme on new-style rural area building during the 2010-2020 period.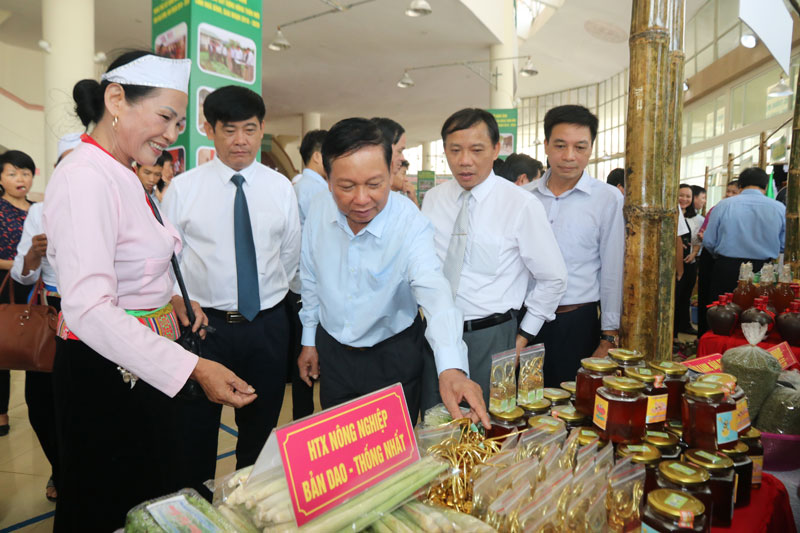 Bui Van Tinh, member of the Party Central Committee, Secretary of the Party Committee of Hoa Binh province, and other provincial leaders visit the booth of the agricultural cooperative of Dao hamlet, Thong Nhat commune, Hoa Binh city.
After ten years of implementing the programme, rural areas in Hoa Binh have been given a facelift across spheres, from politics to socio-economic development and environmental protection. Locals' living standards have been improved significantly. Annual per capita income in rural areas is estimated at 32 million VND in 2019, and the rate of poor households is expected to drop to about 14.28 percent. Hoa Binh province has also paid attention to socio-economic infrastructure construction in these areas.
By September 2019, 82 out of 191 communes (42.9 percent) in the province had been recognised as new-style rural areas. Each commune fulfilled about 15.01 criteria on average and there are no communes completing less than 10 criteria.
Prime Minister Nguyen Xuan Phuc recognised Hoa Binh city's fulfillment of its new-style rural area building duty in 2018. Meanwhile, Luong Son district is completing a dossier for the PM's recognition in 2019.
During the 2009-2019 period, the province mobilised 21.21 trillion VND for the programme, of which 6.3 percent was sourced from the central budget. The locality has built and upgraded more than 4,000 km of rural roads, nearly 800 km of canals, more than 500 school facilities, over 700 cultural works, nearly 80 rural markets and 80 communal medical centres, with investment totaling 52.7 trillion VND, of which 14 percent came from the State treasury.
On this occasion, the provincial Confederation of Labour presented 1,100 tonnes of cement to Hoa Binh city and 10 districts to support their new-style rural area building. /.