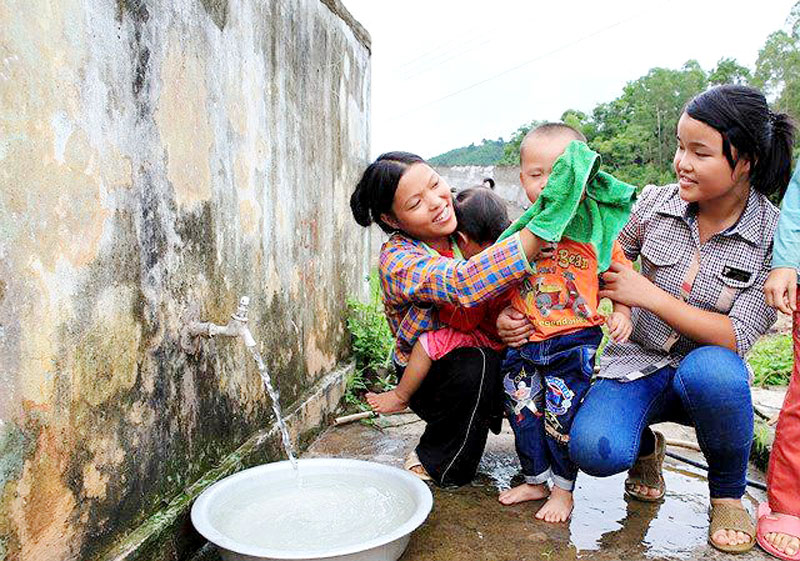 (HBO) - The resolution released at the 15th Hoa Binh Party Congress for the 2015-2020 tenure sets a target of 95 percent of rural locals accessing clean water by 2020. To this end, over the years, the province has focused on implementing many programmes and projects to mobilise resources for rural water supply and environmental sanitation.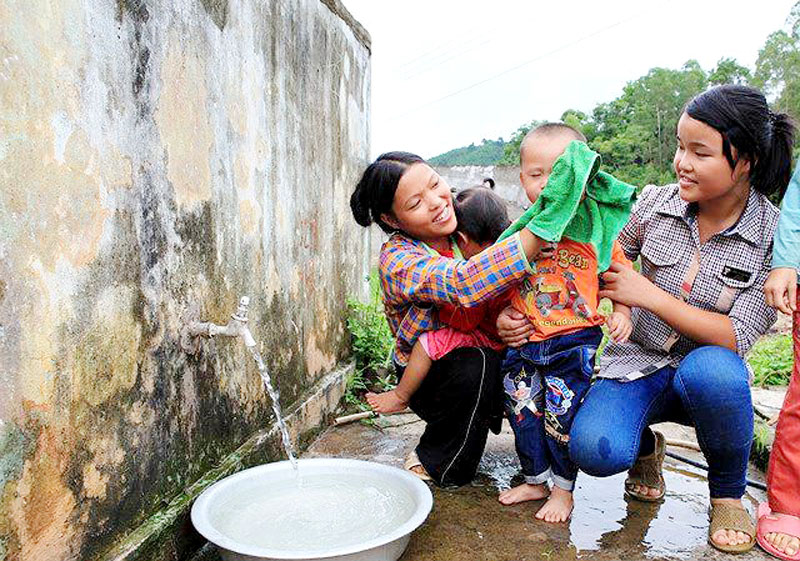 Over the years, thanks to support of the State, locals in Giap Dat commune of Da Bac district have enjoyed clean water.

One of the key programmes in the field that has been sped up is an outcome-based project on expanding the coverage of rural sanitation and clean water for the 2016-2020 period, using loans from the World Bank.

The National Target Programme on New-Style Rural Area has defined the focus of investment in realising the target of raising the ratio of rural people accessing clean water in communes covered by the programme.

After years of overcoming difficulties, the national target programme on clean water and rural environmental sanitation has gained considerable achievements. The ratio of rural people accessing clean water reached 91.5 percent, while 85.6 percent of poor households enjoyed clean water.

The rate of schools having clean water and hygienic toilets is 80.9 percent, while the rate of communal health care station with clean water and hygienic toilets is 90.1 percent.

The resolution of the 15th provincial Party Congress sets that by 2020, 95 percent of rural people enjoy clean water, 75 percent of rural households have hygienic toilets, 100 percent of schools and health care stations have hygienic toilets and clean water works, and the majority of regional health care stations are equipped with hygienic toilets, water supply work and hand cleansing equipment.

Compared to the goals, the province has nearly completed the target of the ratio of rural people accessing clean water.

According to the provincial Party Committee, at the end of 2018, six targets set in the resolutions were completed and exceeded, while among the remaining nine targets, the goal of the ratio of rural people accessing clean water was nearly finished. This is a good condition for the province to complete and surpass the target in the future, thus improving the public health and people's living conditions, contributing to the sustainable socio-economic development in the locality./.