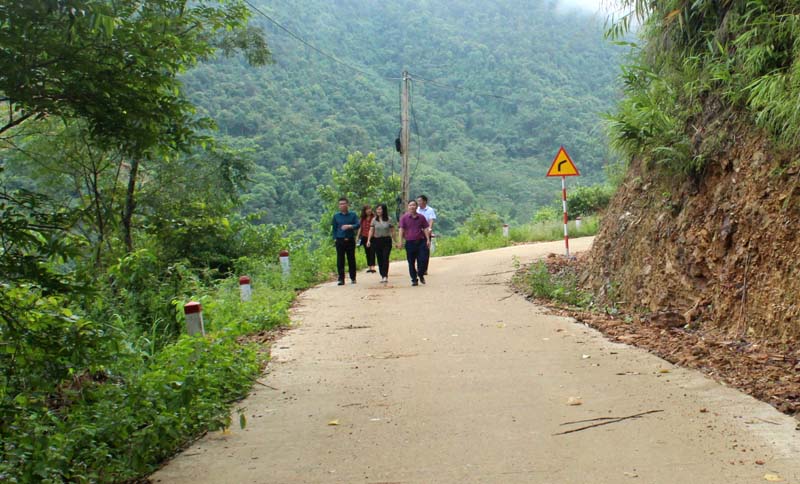 (HBO) – Da Bac district, spanning 77,976 hectares of land, has 20 communes and town covered by Programme 135 – programme for socio-economic development in specially-disadvantaged communes in ethnic minority and mountainous areas.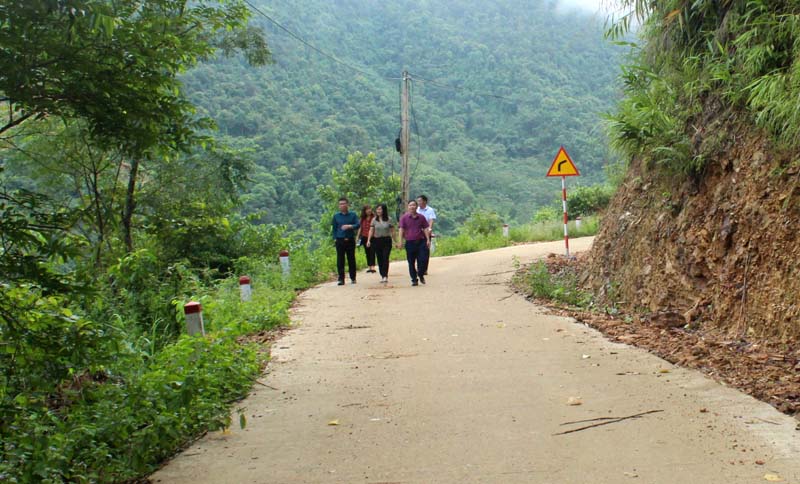 Thanks to investment from Programme 135, roads in Sung hamlet (Cao Son commune) were concretised, helping the hamlet develop community-based tourism.
Vice Chairwoman of the district People's Committee Bui Thi Hieu said the district has made poverty alleviation a key mission, which is inseparable from the local socio-economic development strategy.
The spirit of self-reliance should be promoted among impoverished households so as to realise the sustainable poverty reduction target, she added.
In the past time, the national target programme on sustainable poverty reduction has served as a lever for the district's socio-economic development.
Programme 30A, which is designed to support 64 poorest district across the country to rapidly reduce poverty through investment in essential infrastructure system, has given a facelift to Da Bac district. New infrastructure facilities have been built and existing ones repaired and upgraded; poverty alleviation models have been set up to improve and diversify local livelihoods. Under the programme, many labourers from poor, near poor and ethnic families have chances to work abroad.
Particularly, Programme 135 helped the district build 33 public works, maintain 52 others, support 28 production models, and open training class to transfer science and technology in 2018.
This year, Da Bac district received 20.48 billion VND from the programme to upgrade and build local infrastructure.
Along with the programmes, the district People's Committee has pushed forward with the preferential credit policy for households living under and just above the poverty line, and those who have just escaped poverty.
The sustainable poverty reduction programmes have promoted socio-economy in Da Bac district, resulting in the fall in the poverty and unemployment rates.
Last year, poor households accounted for 37.04 percent of the district's total families. The rate is projected to drop to 32 percent in 2019./.