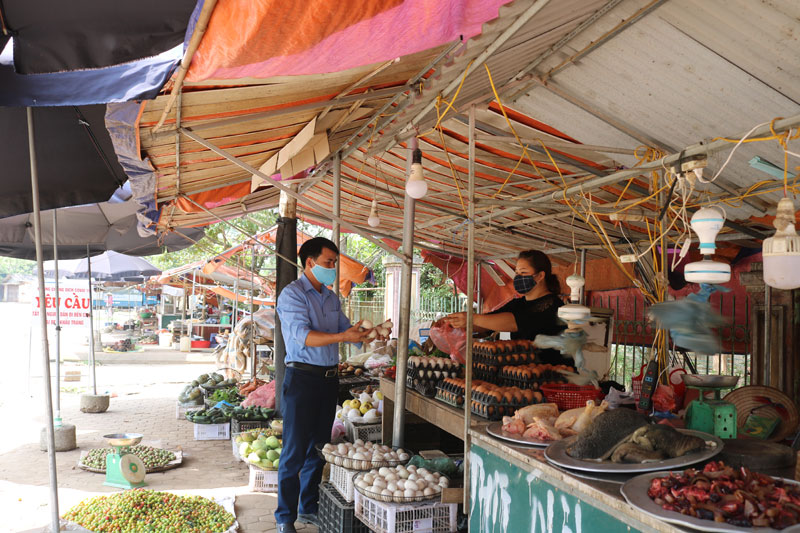 (HBO) - For nearly ten years now, the "Safe Market" in Dung Phong (Cao Phong) has become a familiar shopping address for not only people in the commune and the neighboring communes, but it is also a favorite destination for the people living far away come to Cao Phong every weekend.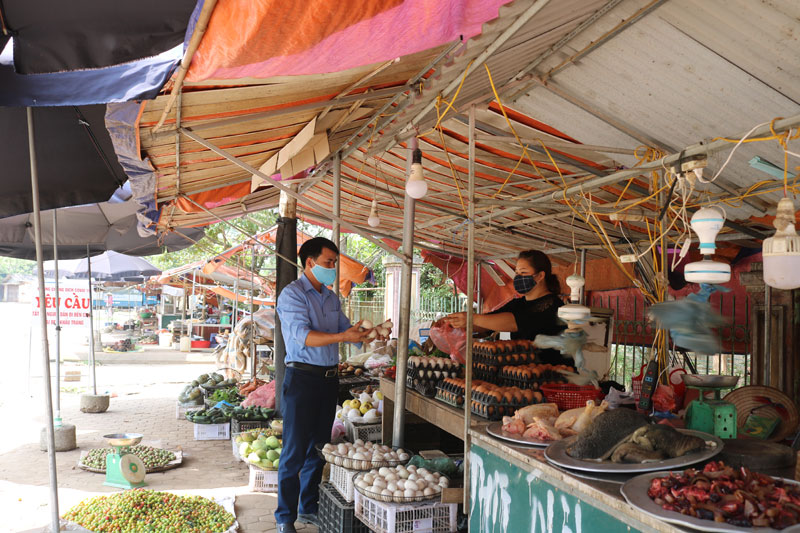 The "Safe market" in Dung Phong commune (Cao Phong) is a pioneer in ensuring goods quality and security.
If anyone has ever had the opportunity to visit the safe fair in Dung Phong, perhaps the first feeling about the fair is the comfort and the pleasantness of both the buyers and the sellers. The seller does not say the challenge, the buyer does not bargain, because they all know that what they exchange with each other is not simply the goods that are bought or sold, but it also hides that sentiment of simple countryside people. The discussions are the stories, the sharing about their everyday life, the human, the production experience, the good plant varieties, the ways to prevent pests and diseases for plants ...
Dung Phong Market of Safe Agricultural Products was established in 2012 under the direction of the People's Committee of Cao Phong district and the aspiration of the people in the region. They wish to have a "safe place" to exchange and trade the local products, it is the occasion to meet and exchange every weekend. The market takes places every Sunday morning, with 125 booths trading various items, from the potato, the sugarcane, the bunch of home-grown vegetables to the products for daily life and production such as clothes, shoes, electrical appliances, home appliances kitchen making products, organic fertilizer and so on.
Almost all items sold in the market are prioritized for quality with the clear origin. They say no to the floating and poor-quality goods. In particular, some agricultural products have been certified to produce according to VietGAP standards such as Cao Phong oranges, Tan Lac red pomelo. If the buyers have questions about the product, the seller will answer clearly, which makes more and more people trust the quality of the products on sale at Dung Phong fair.
Mr. Bui Van Phuong, the Head of the Market Management Board says: In addition to ensuring the origin of the goods to bring people the products of high quality, the market security for our market is paid attention to. At each fair, from beginning to end, the members of the market management board including 5 people take turns to go around to patrol, helping small businesses and the people feel secure in trading and limiting the cases of petty theft.