(HBO) - Da Bac district in the northwestern province of Hoa Binh has created a facelift in infrastructure over the recent years, helping boost production and increase local incomes. Particularly, with the high determination of the district's Party Committee and People's Committee, Da Bac has achieved positive outcomes in rural building and tourism development.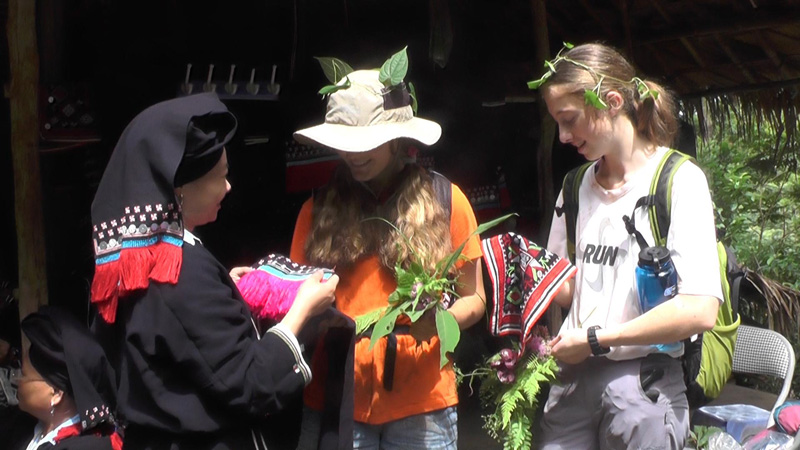 Tourists visit Sung hamlet, Cao Son commune.
With the support of local authorities, villagers have changed their mindset to make investment in tourism development, especially tapping cultural values to develop community-based tourism. Ke, Sung, and Da Bia hamlets have made their way to the local tourism map, luring both domestic and international tourists. Da Bia hamlet is one of the three community-based tourism sites nationwide to receive the ASEAN community tourism award in 2019.
Besides, the district is also tapping fishery development potential by building a production cooperation chain and market connection. Many businesses have invested in building brands for Da River's fish, contributing to poverty reduction in the area.
The mountainous district is also leading in applying information and management technology. Previously, it took several days to reach Da Bac's hamlets as they were accessible only by foot, but now it is just a few hours by cars. The production mindset of local farmers has also changed. Many have learned to use and manage banks' capital to develop animal husbandry, grow forestry, and fruits.
In the five-year implementation of the resolution adopted at the district's 24th Party Congress, Da Bac district reached and surpassed 23 out of the 24 criteria. The district focused on addressing natural disasters' consequences and soon stabilised the life of locals victimised by flash floods and landslides.
In the coming years, local authorities will push ahead with reforms and increase capacity, responsibility of officials and Party members, as well as creating social consensus to help the district get out of poverty and achieve sustainable development./.