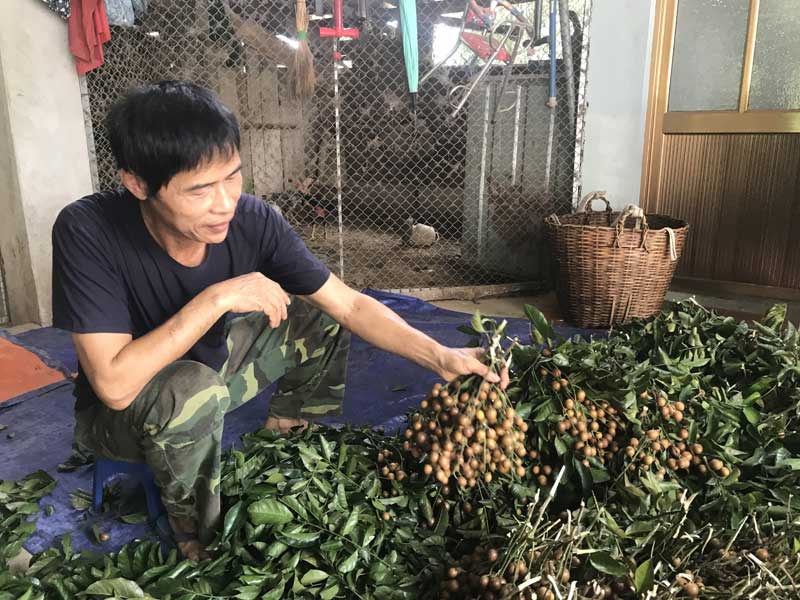 (HBO) - The middle of June is the time when people in Dong Giang hamlet, Mong Hoa commune (Hoa Binh city) harvest clausena lansium. The harvesting time is just over one month. Every day, cars and motorbikes of businessmen flock in and out in Dong Giang. Along Highway 6 in Mong Hoa commune there are a lot of sellers and buyers.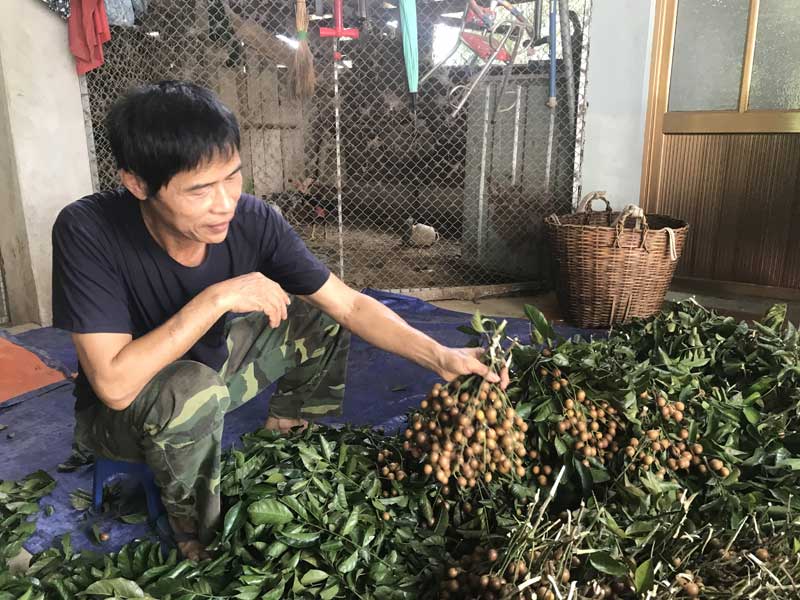 Dong Giang clausena lansium.

With more than 60 clausena lansium, up to this time, Mr. Bui Van Hung's family in Dong Giang hamlet, Mong Hoa commune (Hoa Binh city) has harvested over one ton of fruit with an income of nearly 30 million VND.
In Dong Giang, there are clausena lansium trees which are hundreds of years old. The local people do not know when they have been, either. In the neighborhood, every household has at least fifteen trees, there are households growing as many as 50 to 60 trees, and even many households have more than 100 trees. For a long time, clausena lansium in Dong Giang has become a specialty of tourists near and far. Indeed, the bunches of dark brown clausena lansium with small and beautiful fruits are not only delicious in the summer that are popular with many people, but they are also the valuable medicinal herbs being handed down for a long time.
This summer, due to the prolonged strong sunlight with less rain, the quality and output decreased compared to the previous crop, clausena lansium in Dong Giang continues to bring the economic benefits to the households. 40 -50 kilos have been harvested from the small trees, the average trees have given from 100-150 kg. The selling price is from 20,000-25,000 VND a kilo.
The head of Dong Giang hamlet, Mr. Nguyen Ngoc Tuan added that along with the rice cultivation, the economic development of forests, clausena lansium has been identified as a key crop in the village. Thereby, the per capita income currently reaches 36 million VND a year. The rate of the poor households has decreased to 3%. In the long term, we want the appropriate authorities to conduct surveys and researches to build the brand for Dong Giang, making this special tree into OCOP product so that people can continue promoting the movement of improving the mixed gardens and expanding the areas to improve the living standards.