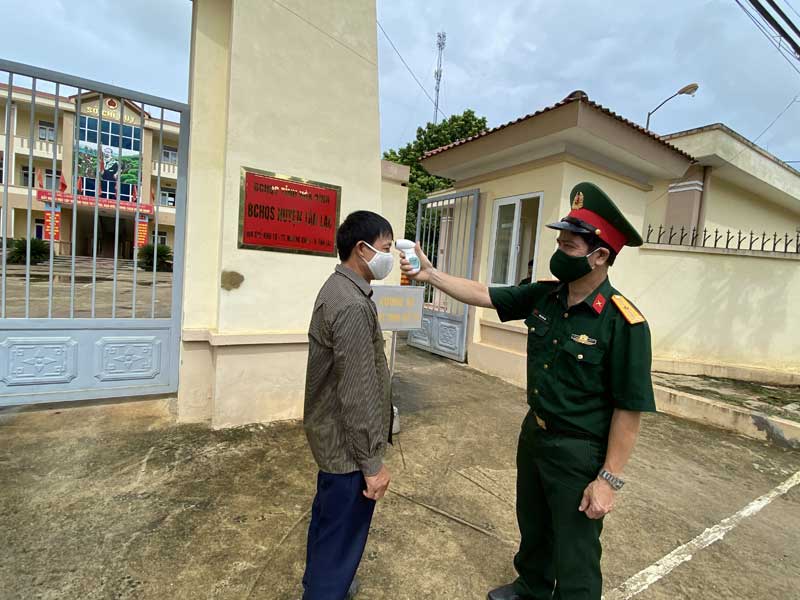 (HBO) – As from July, Hoa Binh province and other localities nationwide have entered a new fight against COVID-19, which is fiercer and more complex.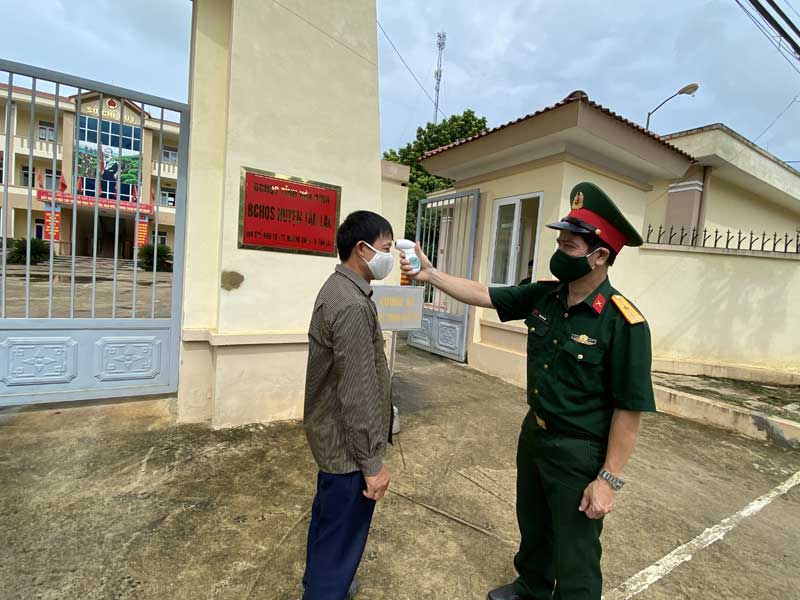 A visitor to the headquarters of the Military Command of Tan Lac district has his body temperature checked.
The return of the pandemic has affected daily activities of local residents. However, under the instructions of the Government, ministries and agencies, locals' awareness of COVID-19 prevention and control has improved significantly. The majority of the population have stayed calm but vigilant in the fight.
According to market management forces, there is no scarcity of essential products like face masks and hand sanitisers at local pharmacies over the past 20 days.
Hoa Binh has reported no cases of COVID-19 local infections so far. There are six COVID-19 patients in the province, who all returned from Russia and were quarantined at a facility of Regiment 814. Four of the six cases were discharged from hospital on August 4 while the remainder are being treated at the provincial general hospital.
More than 700 people in Hoa Binh are under quarantine at home. As many as 2,066 people returned from the central city of Da Nang, now Vietnam's major pandemic hotspot.
The province has traced people who had contract with the returnees for quarantining and testing. Some 24,700 people have made voluntary medical declarations, with 1,475 cases verified on the COVID-19 information system.
Hoang Thi Thuy, Deputy Director of the provincial Health Department, suggested people stay calm and updated, and should not stock up on face masks and food, while implementing prevention and control measures./.