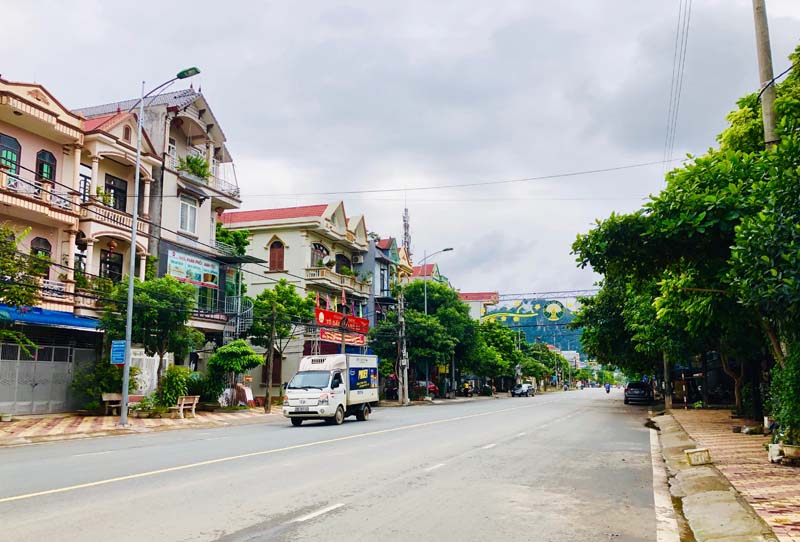 (HBO) - Tan Thinh, one of the central wards of Hoa Binh city, has recorded positive achievements in socio-economic development and in improving the material and spiritual life of local residents over the last five years.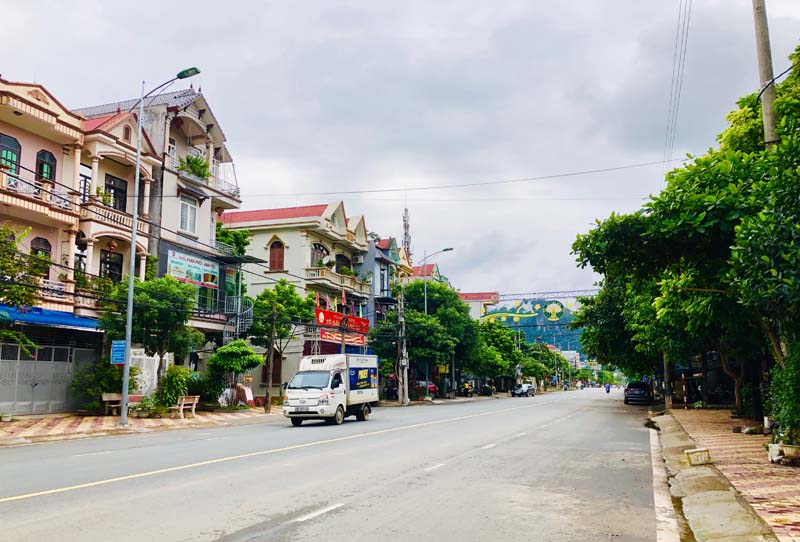 Transport infrastructure in Tan Thinh ward (Hoa Binh city) has been upgraded, bringing a new look to the ward.
Over the last five years, the Party Committee and the People's Committee of the ward directed, encouraged and maintained production and business activities.
In 2019, as many as 931 households and individuals in the ward engaged in service and business activities, creating jobs for 1,437 workers, and generating total revenue of over 2.2 trillion VND, up 356 businesses and over 1 billion VND in revenue compared to the beginning of the local Party Committee's term.
The industrial and handicraft sector also achieved good growth. The ward has 53 handicraft and small industrial production establishments with 139 workers, generating total revenue of 543 billion VND, equivalent to 112 percent of the target set in the resolution of the local Party congress for 2015-2020 term.
The local authority has also paid attention to developing agriculture and forestry sector, focusing on producing plants and animals to serve the needs of local people and those in neighbouring wards, and improving the quality of agricultural products towards larger markets both in and outside the country.
The ward has completed and exceeded 12 targets set in the resolution. The percentage of poor households in the ward dropped to 0.62 percent. 80 percent of agencies, units, schools, and residential groups met cultural standards. About 330 local labourers were provided with jobs per year.
The outcomes laid the solid foundations for the ward's Party Congress in the 2020-2025 term set higher targets. The ward aims to increase the annual per capita income to 130 million VND in 2025. The State budget collection is expected to rise by 10 percent per year, while the percentage of poor households is projected to drop under 0.6 percent, contributing to turning the ward into one of the socio-economic centres of Hoa Binh city in particular and the province in general./.