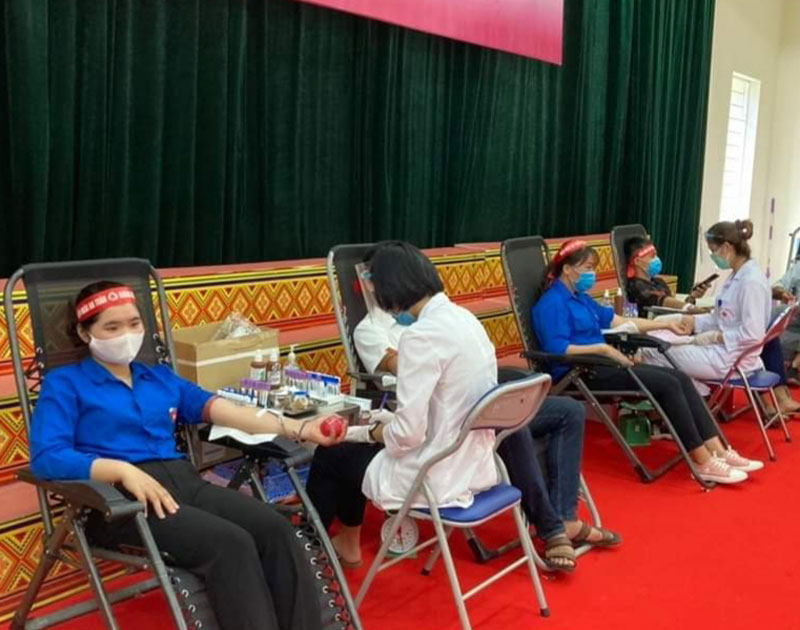 (HBO) - The year 2020 has many events of great significance such as the 90th founding anniversary of the Communist Party of Vietnam, the 130th birth anniversary of President Ho Chi Minh, the 75th anniversary of August Revolution and National Day (September 2). It is also the year the Party congresses at all levels and the patriotic emulation congresses are held. Therefore, since the beginning of this year, emulation campaigns have been launched at all levels.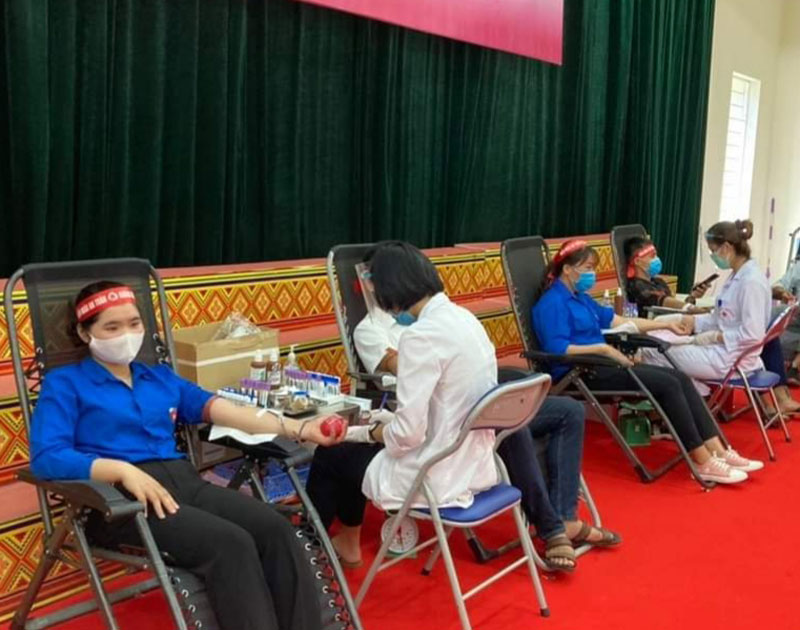 Young people in Tan Lac district actively join voluntary blood donation festival 2020.
Dr. Bui Inh, Chairman of the province's Association of the Elderly, said the association's chapters in Hoa Binh launched an emulation campaign themed "The elderly set bright examples".
Chairman of the provincial Red Cross Society Bui Quoc Viet said this year is special because the nation has battled with COVID-19 pandemic since the beginning of the year. Together with on-going emulation campaigns "Tet for the poor and Agent Orange victims", "Each individual and organisation is associated with a humanitarian address" and charity programmes such as "Cow bank" and "Humanitarian Month", the provincial Red Cross Society paid special attention to the campaign "Supporting people hit by drought, saltwater intrusion and responding to COVID-19 prevention and control".
In order to fulfill assigned tasks, each agency or organisation launched its own emulation campaign. The provincial Alliance of Cooperatives embarked on the campaign "Developing cooperatives economy rapidly and sustainably, building a strong provincial cooperatives alliance" while the provincial Study Encouragement Association launched the campaigns "Learning family, learning community, learning unit", "Drumbeat for study promotion", "Raising plastic pigs for study promotion".
The provincial Association in Support of Vietnamese Handicapped and Orphans held the campaign "All people care for, protect, support the disabled, orphans", while the provincial Union of Scientific-Technological Associations with the campaign "Popularising scientific-technical knowledge to serve socio-economic development for the 2016-2020 period", and the provincial Association of Former Young Volunteers has the campaign on building a strong association and spreading national emulation drive to accomplish tasks this year./.