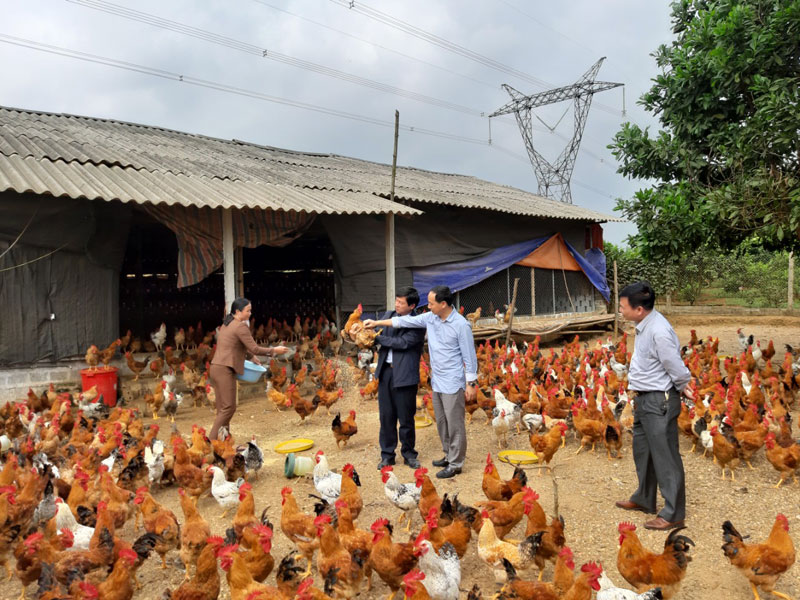 (HBO) - In recent years, the Hoa Binh Party Committee has issued various resolutions on the sustainable development of cultivation, animal husbandry and aquatic farming, as well as new-style rural area building, among others. Their effective implementation has created significant changes in the local agro-forestry growth.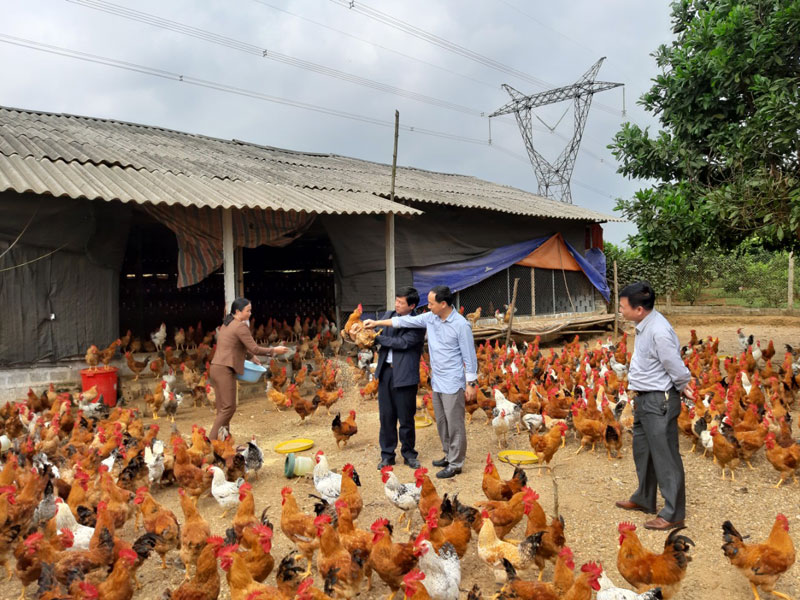 The hill-chicken cooperative in Lac Son district's Huong Nhuong commune raises chickens following value chains for higher commercial benefits.
The provincial agriculture has been propelled toward higher value added and sustainable agricultural growth, with a focus on new-style rural area building. The resolutions on improving mixed garden and expanding plantations of citrus fruit and safe vegetables have helped the local cultivation sector grow 5.4 percent. The sector's production value, meanwhile, accounted for 67 percent of the local agriculture's, while its per-hectare revenue increased to 128.4 million VND (5,539 USD).
Hoa Binh now has 11,500 hectares of citrus fruit plantations, of which 2,500 hectares has been certificated as meeting the VietGap, food safety or organic standards. The resolutions encouraging caged-fish farming, meanwhile, have fueled the productivity of fish farms on Hoa Binh river.
In 2020, the entire province has 4,700 fish cages on the Da river and 14 farms meeting the VietGap standards. The local agriculture sector has recorded an annual growth rate of about 4.1 percent. Hoa Binh's new-style rural area building programme also reaped fruitful outcomes. By the end of 2020, the province will have three districts fulfilling the mission and 44.3 percent of its communes completing 19 new-style rural area criteria. This means Hoa Binh will realise its goals set by the national target programme one year ahead of schedule./.