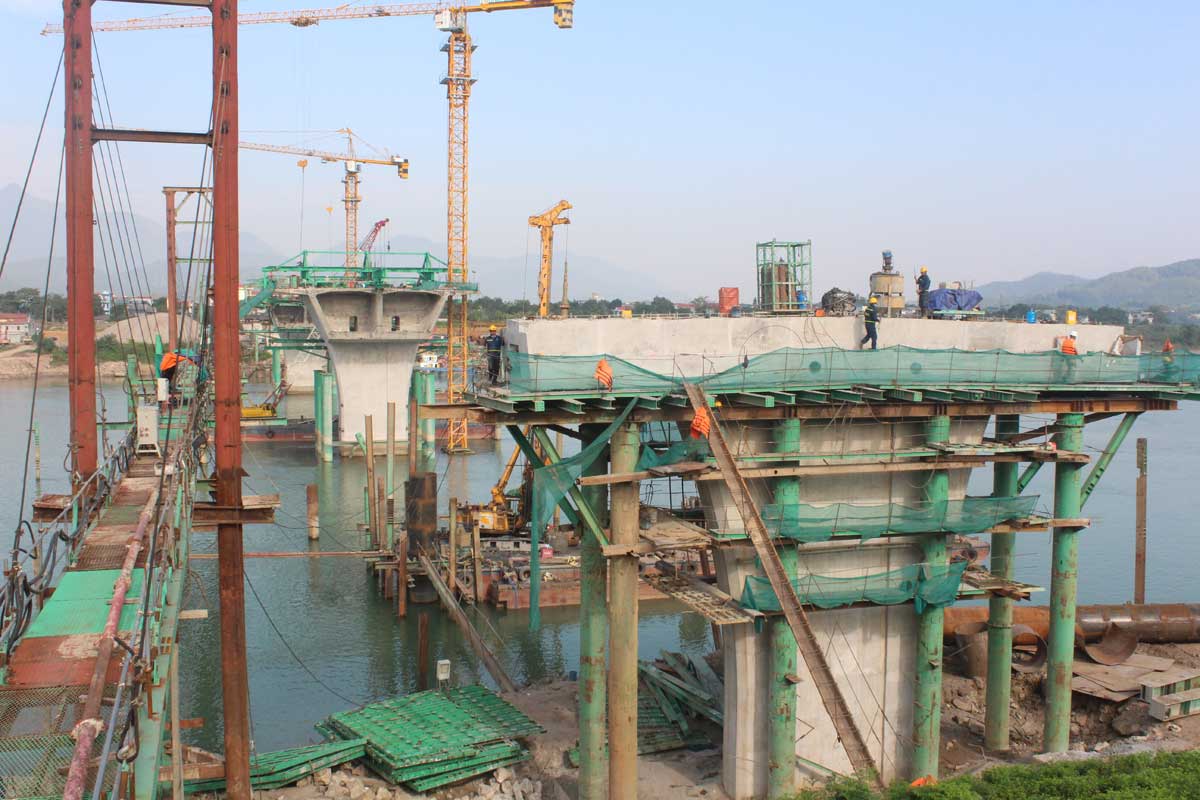 (HBO) - Hoa Binh 2 bridge project was approved by the Hoa Binh provincial People's Committee under Decision No.2536/QD-UBND dated October 30, 2018, costing 590.81 billion VND from local budget and other legitimate sources.
As a key transport work, it is expected to contribute to improving transportation infrastructure, become an architectural landmark and promote investment to expand urban space in Hoa Binh city.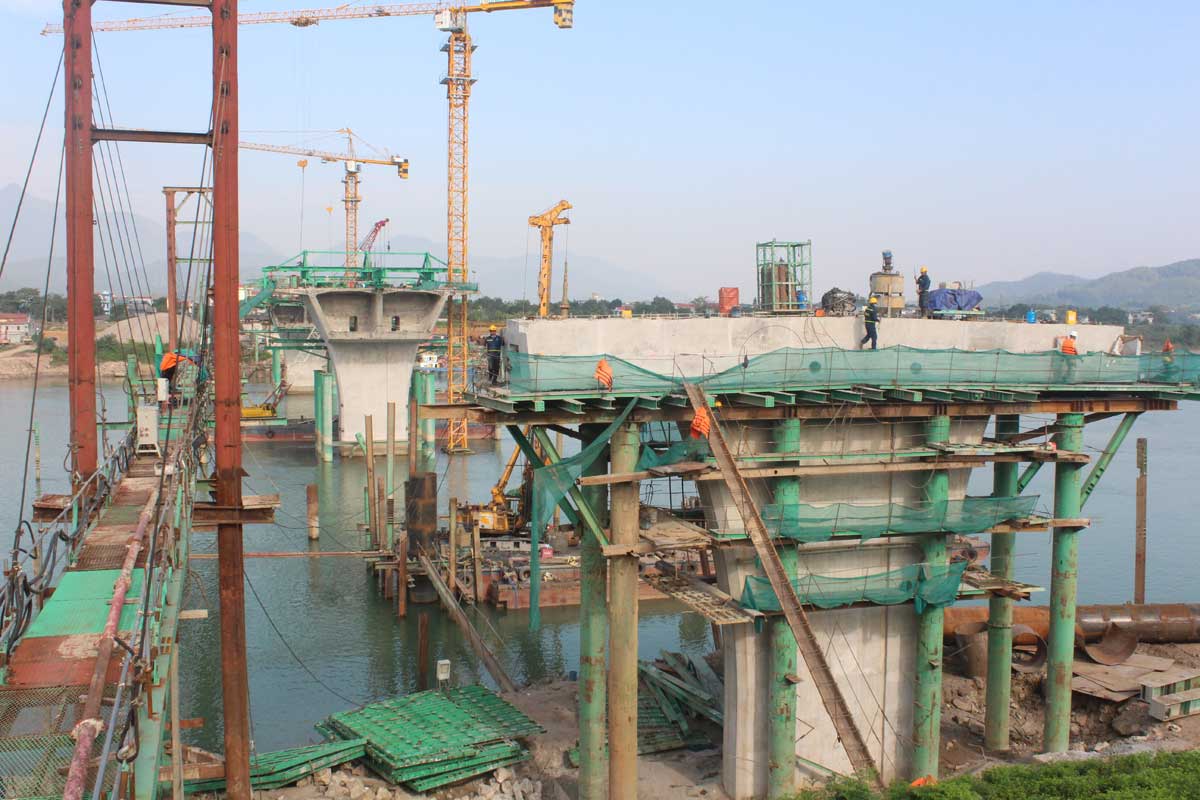 The Hoa Binh 2 bridge (Hoa Binh city) is under construction.
To speed up the project's progress and a road linking National Highway 6 with Chi Lang road, the provincial Party Committee's Standing Board issued Conclusion No.303 on April 15 on prioritising capital for projects.
Compensation and site clearance were carried out in September 2019 on a total area of nearly 42,600 sq.m, including 26,490.1 sq.m in Thinh Lang ward and 16,109.8 sq.m in Dong Tien ward. Up to 79 households and organisations are subject to site clearance, including 13 households and two organisations in Thinh Lang ward, 62 households and two organisations in Dong Tien ward. The resettlement is expected to be arranged for 26 households, including three in Thinh Lang ward and 23 others in Dong Tien ward.
Bored piles have been built for seven out of eight pillars and half of the abutments. Six out of eight pillars have been completed. As many as 17 out of 21 plate girder slabs were produced. K0 blocks were built on pillars T3 and T4. The total volume of construction and assembling surpassed 179.8 billion VND, or 42.75 percent.
At present, the abutment M1 and bridgehead road could not be built due to unfinished site clearance. In the near future, the contractor will focus on building pillar T2.
Last year, 150 billion VND were earmarked for the Hoa Binh 2 bridge. The figure this year was 150 billion VND. All of them have been disbursed. As planned, final segments of the bridge will be connected later this year./.