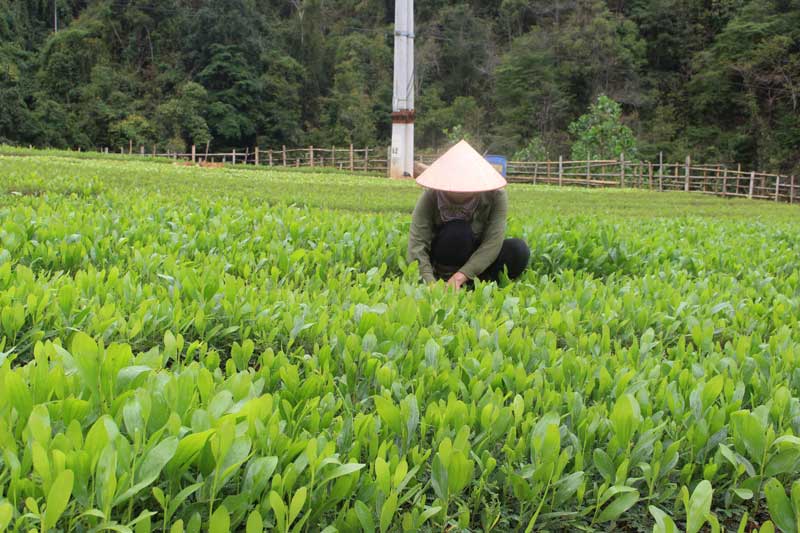 (HBO) - The Chairman of the Provincial People's Committee has issued Directive No. 02/CT-UBND on launching the "Tet tree-planting Festival" movement and strengthening the forest protection and development in 2021. Authorities of all levels, sectors, agencies, units and localities are requested to join the festival. The number of the trees to be planted this spring is expected to be 1.5 times higher than that in 2020, and double in the 2022-2025 period. The movement will be started on February 17, 2021 (the sixth day of the first lunar month of the year of the Buffalo).
In 2021, the province aims to plant 5,620 ha of concentrated forest; take a good care of the previously-planted trees and well manage and protect the existing natural forest area. Localities and organisations are to build their plans to implement the Governent's One Billion Tree Programme for the 2021 – 2025 period and turn it into an emulation movement at all levels, sectors and residential areas with the participation of all people. Trees will be mainly planted in urban areas, industrial parks, export processing zones, residential areas, cultural-historical zones, memorial areas, traffic corridors, as well as the protective areas for agricultural cultivation. Large, perennial and multi-purpose timber trees will be selected for planting, thus contributing to the province's sustainable development goals.
Supervision, evaluation and experience learning will be annually conducted to solve shortcomings and replicate good models, ensuring the effective implementation of the programme. Units involved will also timely evaluate, praise and give rewards to outstanding organisations and individuals while reporting the results to the provincial Department of Agriculture and Rural Development for synthesising and reporting to the Provincial People's Committee.