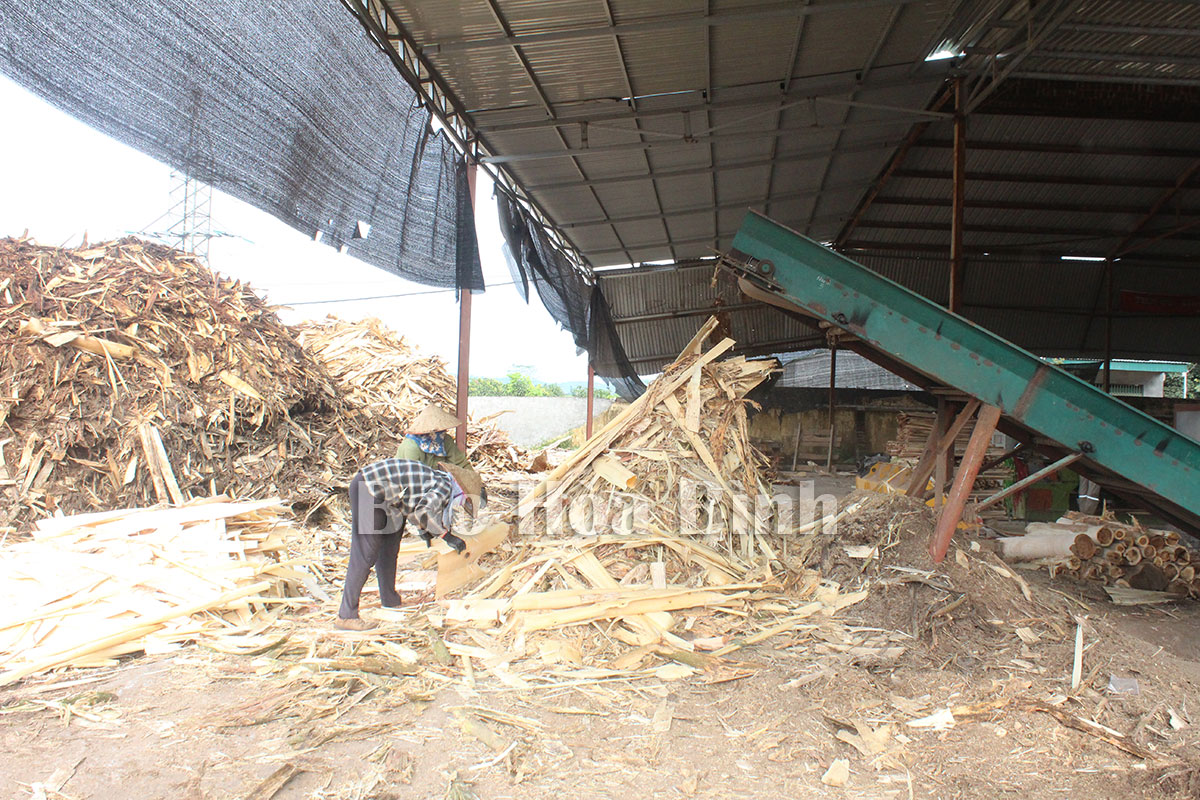 (HBO) - In recent years, in addition to the development of agriculture and the cultivation of citrus fruit trees, positive changes have also been seen in industry and handicrafts in Tan Lac district. Many new enterrises and production facilities have been established, thereby optimising the potential and advantages of the locality, creating many jobs with stable incomes for local labourers.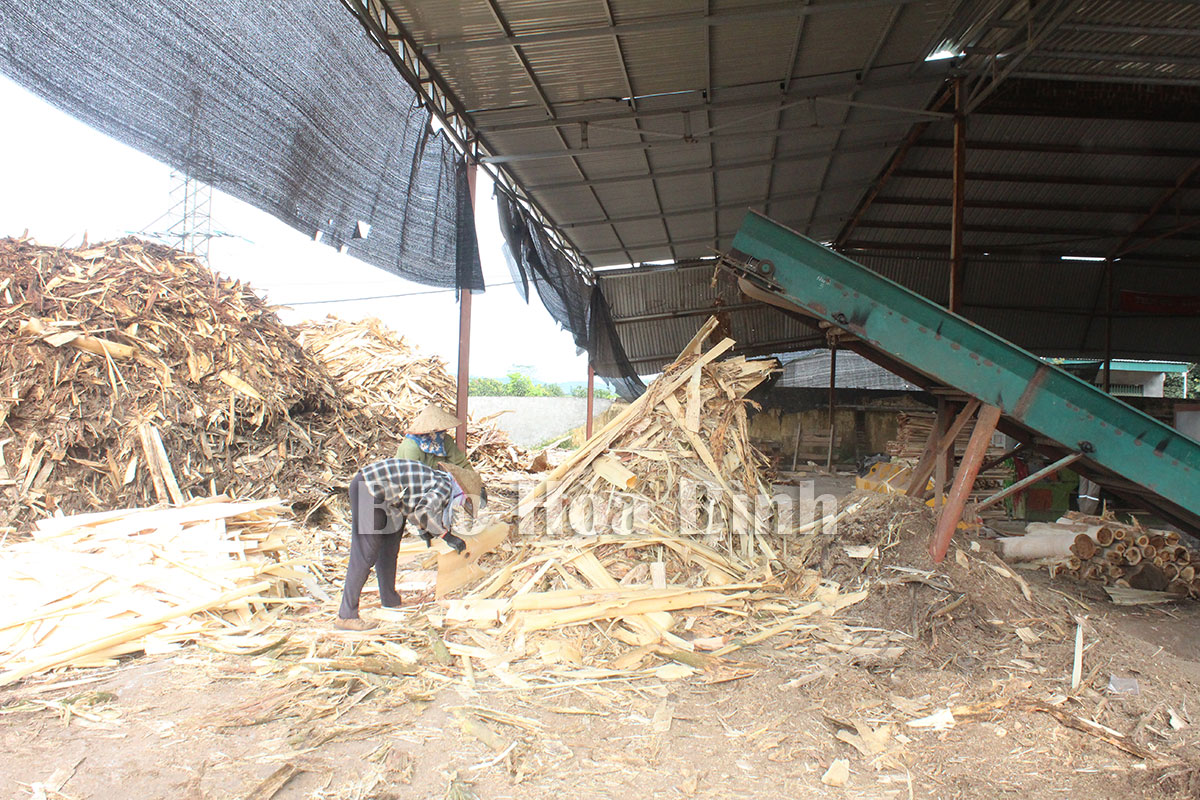 Hong Gia Bao JSC in Dong Lai commune processes forestry products, contributing to the local economy
Within the first six months of 2021, total production value of industry and handicrafts in the locality reached 538.76 billion VND. Main products are construction stone, bricks, electricity, running water, among others.
In attracting investment, a number of projects are in the process of preparation for investment in the district, such as the Supertex Knitting Factory (total investment of 8 million USD), and a factory manufacturing wooden boards, plywood and chips for export in Phong Phu industrial cluster (75 ha).
In order to develop industry-handicraft production in the locality, in mid-June, a delegation of the provincial People's Committee held a working session with Tan Lac's People's Committee on developing industry-handicrafts, services, transportation, and budget collection. The delegation also inspected the development of industry-handicrafts in the locality under the policy of building industrial clusters and promoting investment attraction for sustainable development of industry-handicrafts.
According to Bui Van Nho, Chairman of Tan Lac People's Committee, the district will tap into local strength and advantages and mobilise external resources to develop industry-handicrafts in the direction of improving production capacity, productivity, product quality and competitiveness.
The district will gear the development of industry-handicrafts in the direction of concentrated and synchronous commercial production in association with the planning of cultivation areas for citrus fruits, sugarcane, vegetables... to form production value chains. Attention will be paid to building and developing trademarks for advantageous agricultural and forestry products, and developing traditional craft villages to meet OCOP standards in connection with tourism development.
The district will also develop the construction material industry in accordance with the provincial construction material development planning, with a focus on un-baked materials.
Infrastructure for industry-handicrafts will be developed in the direction of improving quality, competitiveness, green, safe and modern production./.