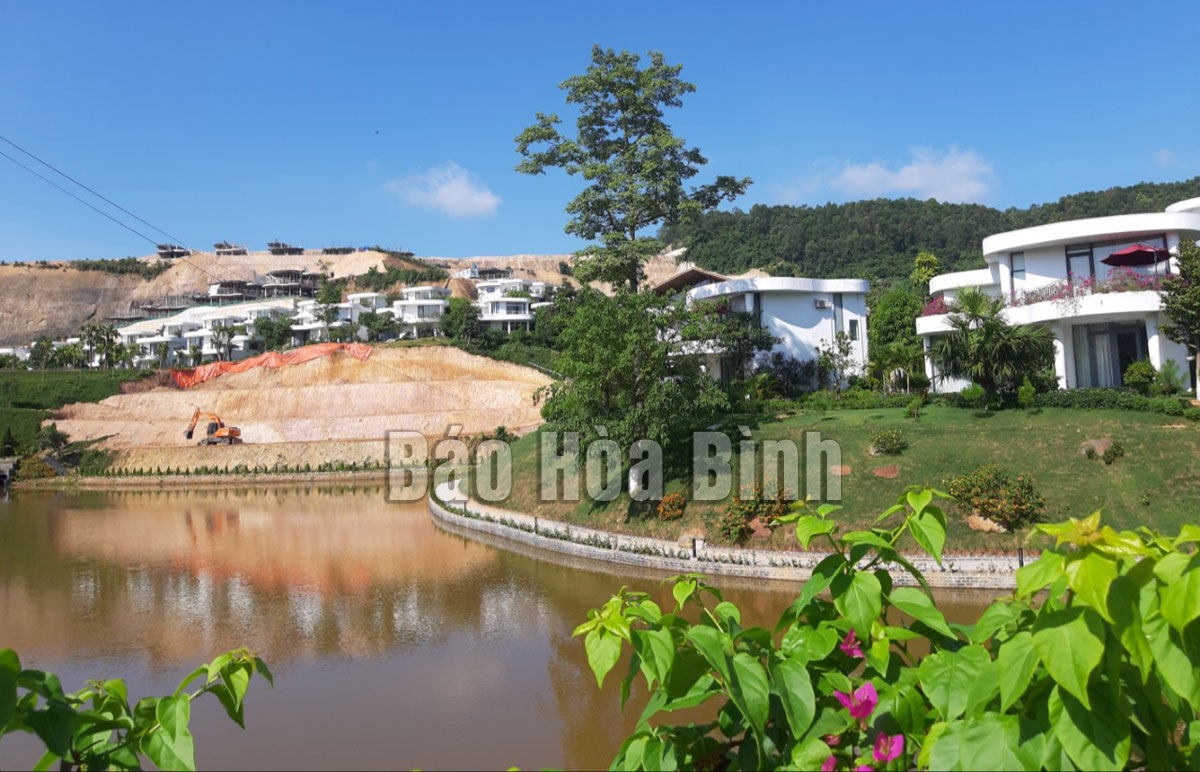 (HBO) – Over the past years, authorities at all levels, agencies and people in Luong Son district have always paid attention to urban development and planning, especially after Luong Son town and the expanded area recognised as satisfying the fourth grade urban area's criteria in 2019.
Urban infrastructure is focused on construction investment along with the development of social infrastructure, public service system, and housing, which has contributed to bringing about a new appearance to the area, gradually meeting the needs of a better life for the people in the district.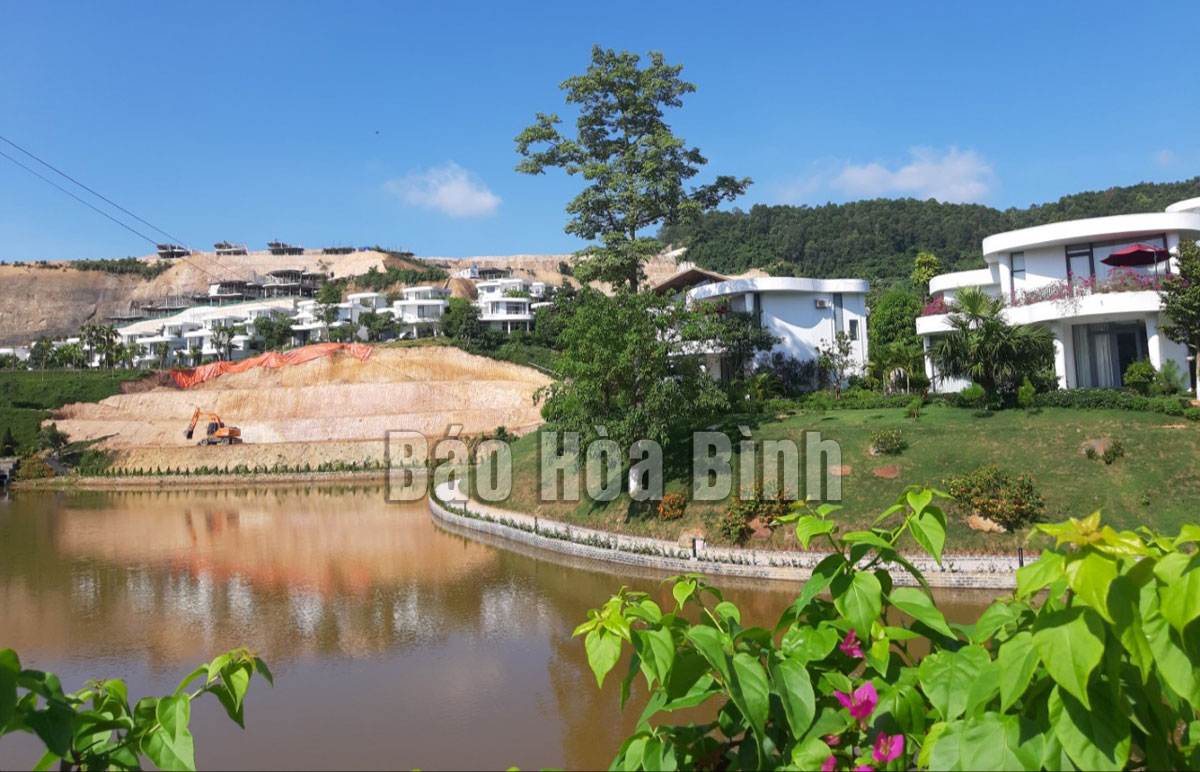 Photo: The Lam Son luxury resort eco-urban area project in Lam Son commune is being implemented, contributing to the formation of a "new appearance" for Luong Son urban area.
As a district borders with Hanoi, Luong Son has a total natural area of 360.5 sq.km, including 11 administrative units. Of which, one town and five extended communes meeting the fourth grade urban area's criteria. It has a population of 119,038 people and the urbanization rate of 43.5 percent. The district has 48 urban development, housing areas, and eco-tourism projects which are being carried out with a total area of about 1,425 hectares. The population is expected to reach 47,500 people.
The district has closely followed adjusted planning of Luong Son town that was approved by the provincial People's Committee in Decision No. 1763/QD-UBND, dated September 14, 2017. It includes six administrative units namely Luong Son town and 5 communes ( Lam Son, Tan Vinh, Cu Yen, Hoa Son and Nhuan Trach) with a total area of 112.75 sq.m km and a population of 57,100 people.
In addition, the district has established an urban development steering committee, developed a regulation on management of urban planning, architecture, investment, and development of urban infrastructure.
The state management of land and construction order has been strengthened while urban refurbishment activities have been promoted, thereby, raising the economic growth of the urban area, and restructure towards increasing the proportion of trade, services, industry, construction, reducing the proportion of agriculture. Positive changes have been made in investment promotion activities.
At a meeting between the district Urban Development Steering Committee and the sponsoring units on making the planning of Luong Son district subzone on July 20, Bui Quang Toan, Secretary of the District Party Committee suggested that sponsors continue to accompany the district to develop the district's urban development and planning in a synchronous and scientific manner, in line with the development of the society./.