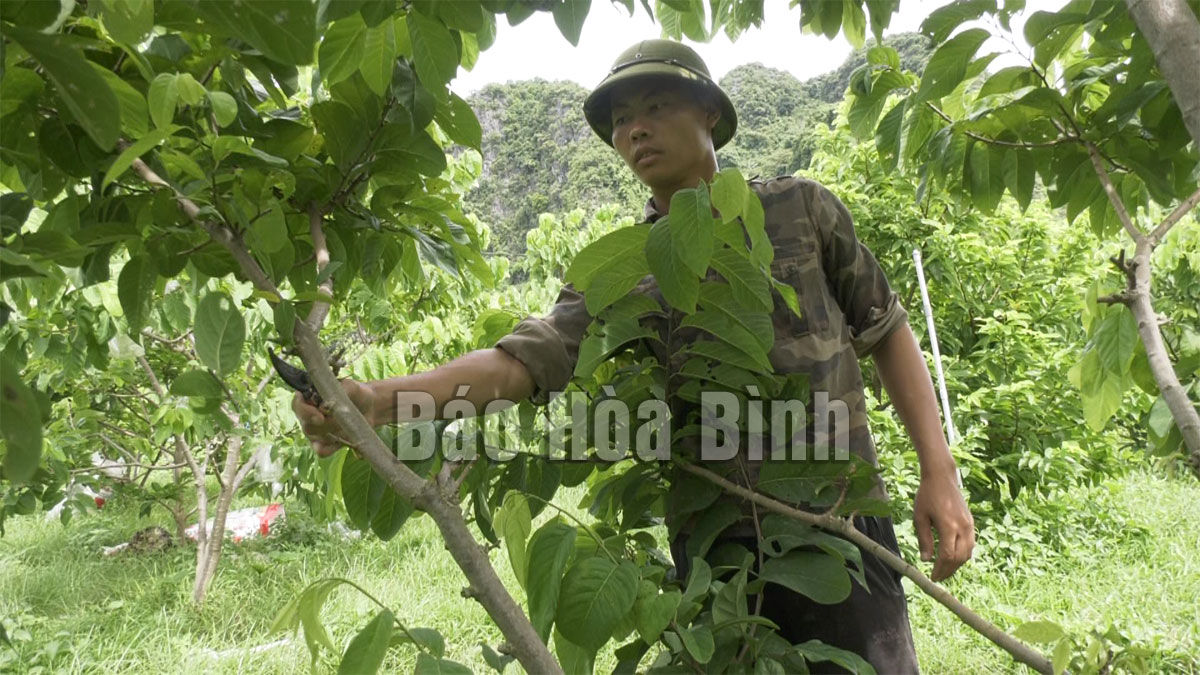 (HBO) - Bui Van Chung took a bold step in introducing the Thai custard apple to his poor farming commune in Yen Thuy district, and his effort has paid off.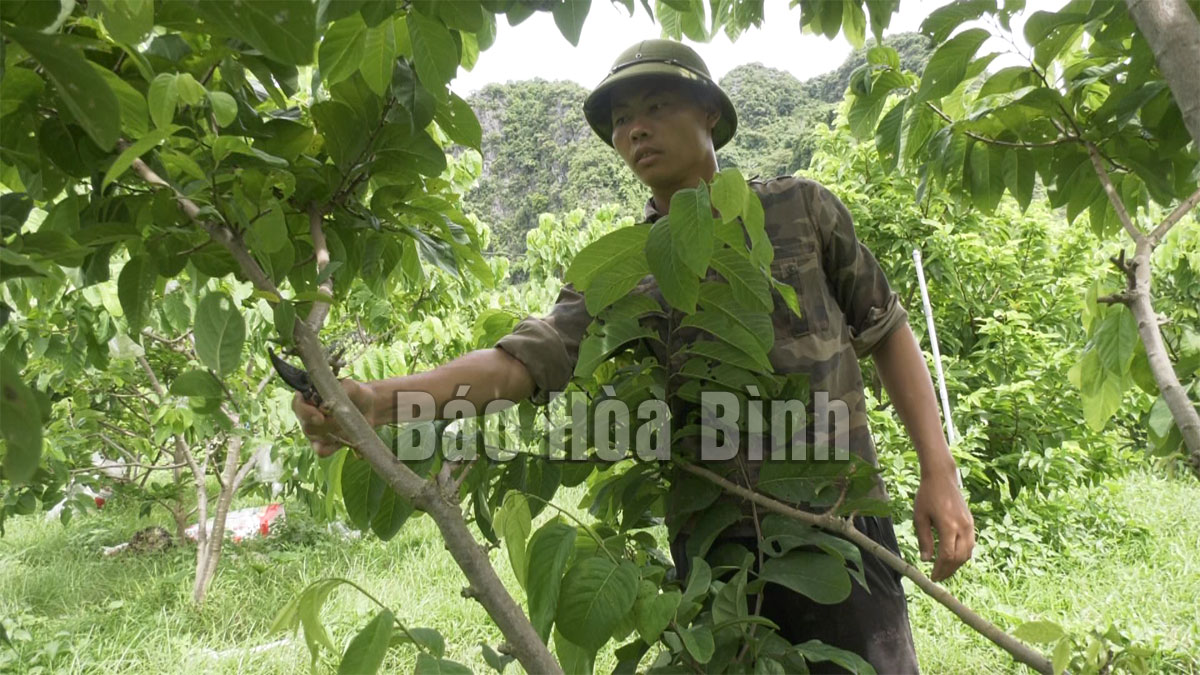 The model of growing Thai custard apple has produced high economic benefits to Bui Van Chung and his family in Da Phuc commune, Yen Thuy district, Hoa Binh province.
In the search for a new farming model and increase income, in 2017, Chung rented land in Bao Hieu commune for 50 years to start piloting the cultivation of high economic value plants and animal husbandry. During the first year, he planted asparagus and raised farm chickens, but the profit was not as he expected. In 2018, he decided to switch to growing Thai custard apple on two hectares of land. He invested in 500 trees and an automatic sprinkler irrigation system to save labor and production costs. He himself learned techniques of planting and caring for the fruit trees on the internet. In the next two years, he planted an additional 1,500 Thai custard apple trees.
By now, after nearly four years of planting and learning, he has drawn a lot of experience. Chung said that after 3 years, the trees began to give fruit. Each tree yields about 10 kg of fruit, with the best quality fruit selling for 60,000 VND/kg. "This harvest I have earned 250 million VND in profit from the fruit, excluding expenses,"he said.
According to Chung, compared to many other kinds of fruit trees planted in the locality, Thai custard apple has various advantages, one of which is higher profit. The tree can bear fruit twice a year, so farmers can ensure stable income. Therefore, in the coming time, he will continue to plant this fruit tree on the entire area of the family's land.
Besides expanding the area of Thai custard apple trees, Chung also invests in animal husbandry, earning a total annual income of about 300-400 million VND./.