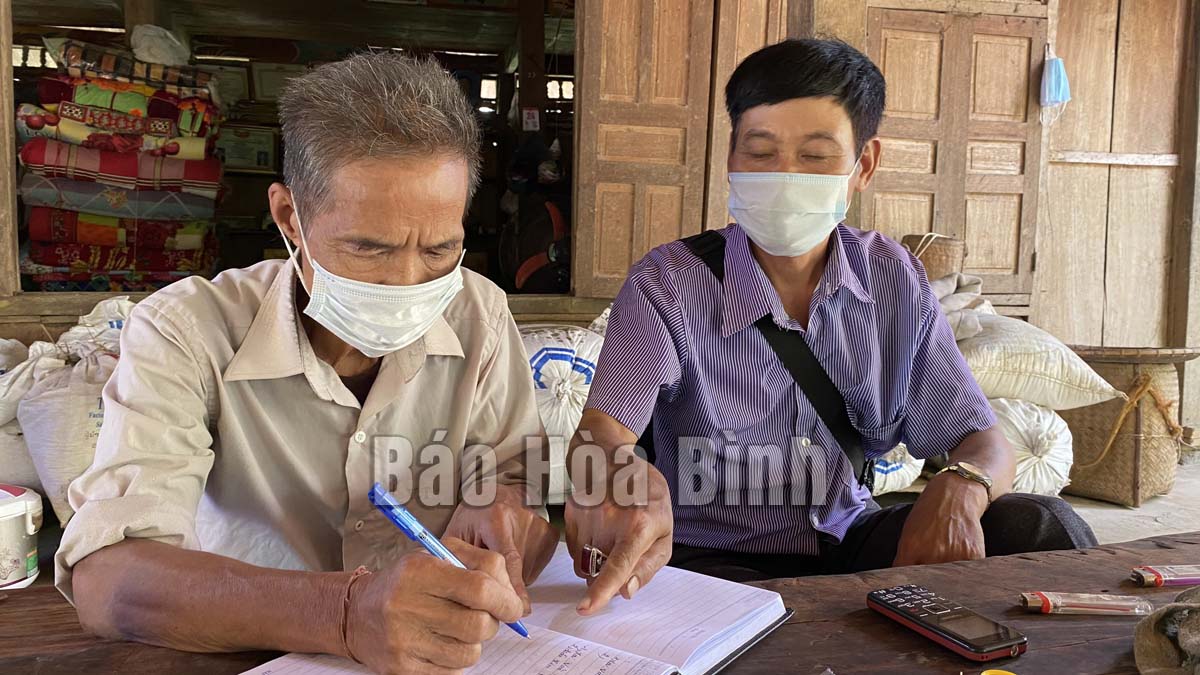 (HBO) - The Party Committee of Nanh Nghe commune in Da Bac district has issued a resolution focusing on goals and tasks for promoting economic development and sustainable poverty reduction, and improving incomes for local people in 2021.
The local authority has made great efforts to fulfil the targets set in the resolution despite many difficulties caused by natural disasters and the COVID-19 pandemic.
Last year, the per capita income in Nhon Nghe commune was at only 23 million VND, and the poor household rate accounted for 35.5 percent of its population.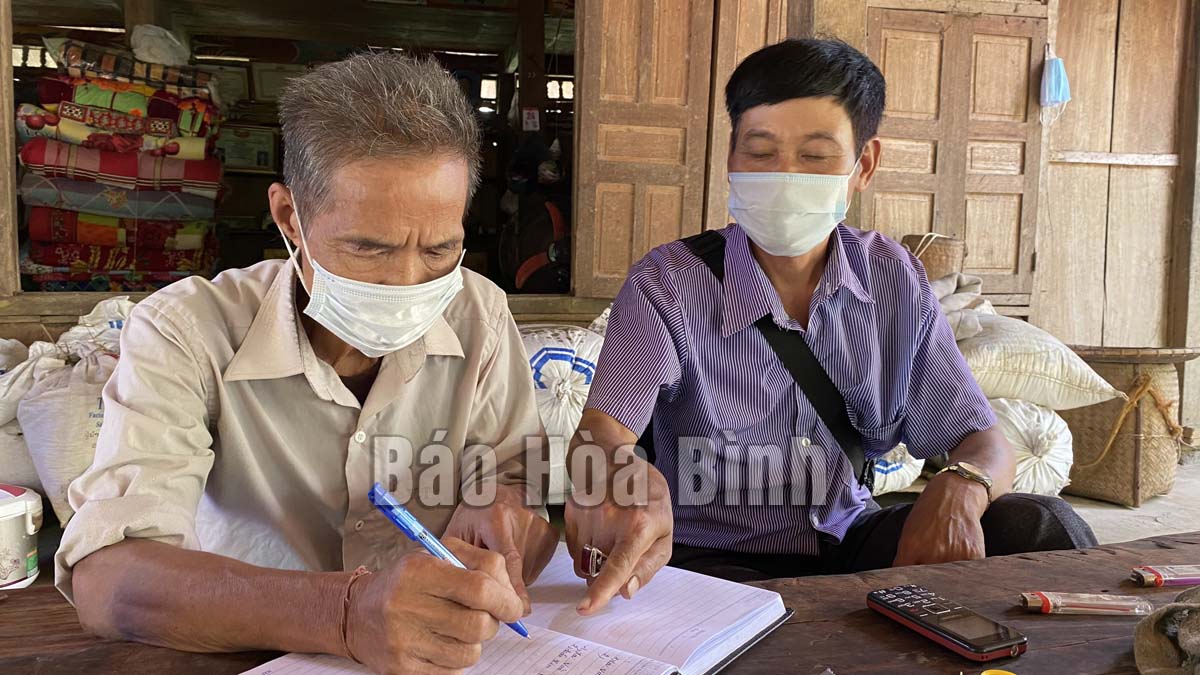 Officials of Nhanh Nghe commune visit local households in order to popularise and handle difficulties related to policies and administrative procedures that people are facing.
Deputy Secretary of the communal Party Committee Bui Van Bo said in the first six months of the year, the Party Committee issued a working programme in 2021 for the communal Party Committee's standing board. The Party Committee has leaded and comprehensively directed all contents of the programme, focusing on socio-economic development and ensuring national security.
Attention has been paid to caring for the life of local people, especially poor and near-poor households, and social policy beneficiaries.
In order to concretise goals and action plans, Party cells have strengthened activities to raise public awareness of the importance of preventing natural disasters, diseases and promoting economic development.
Amovementto encouragefarmerstoemulateinproductionandbusinessand help each other in sustainable poverty alleviationhas been fostered among farmers' unions at all levels.
The locality has also paid heed to enhancing vocationaltraining and supporting farmers, managing and using effectively a fund to support farmers, and encouraging local farmers to join programmes on collective economic development and new-style rural area building.
In the first six months of 2021, the commune's total cultivation area of spring crops was 137.18 hectares, equivalent to 67 percent of the plan set for the year.
The breedingsector maintained stable development with more than 1,800 heads of buffalos and cows, 1,145 pigs, and over 5,000 heads of poultry.
The commune had6.5 hectares of aquaculture ponds, and 63 fish cages. It planted 97 hectares of new forest in the period.
Implementing the National Target Programme on New-style Rural Development, the communal Party Committee has mobilised resources for relevant programmes and projects with the aim of completing 12 out of 19 criteria set for the programme in 2021./.