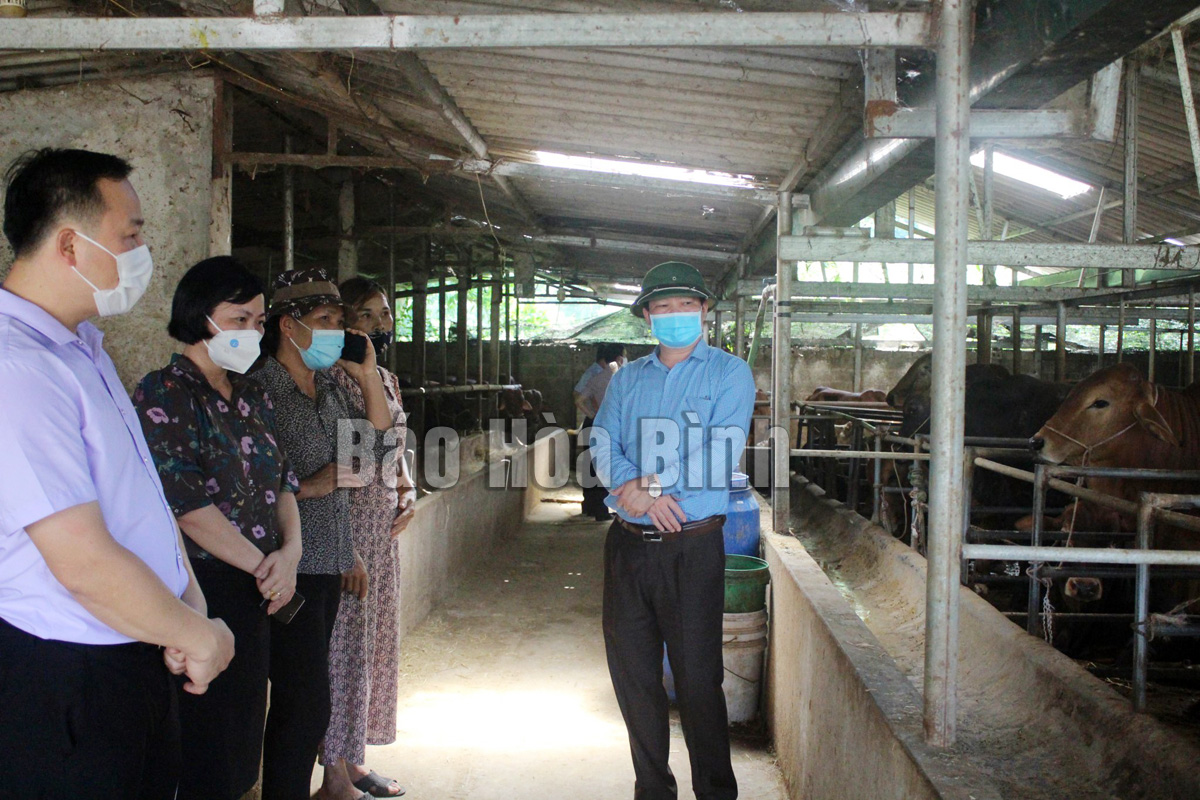 (HBO) – In recent years, localities in Hoa Binh province have seen a rise of agricultural models applying new production and business methods which have generated high economic benefits. Catching up with scientific and technological progress, farmers of the new era are making changes to their mindset and working methods to move close to smart agriculture, thereby raising the quality and value of farm produce, improving living standards, and contributing to local development.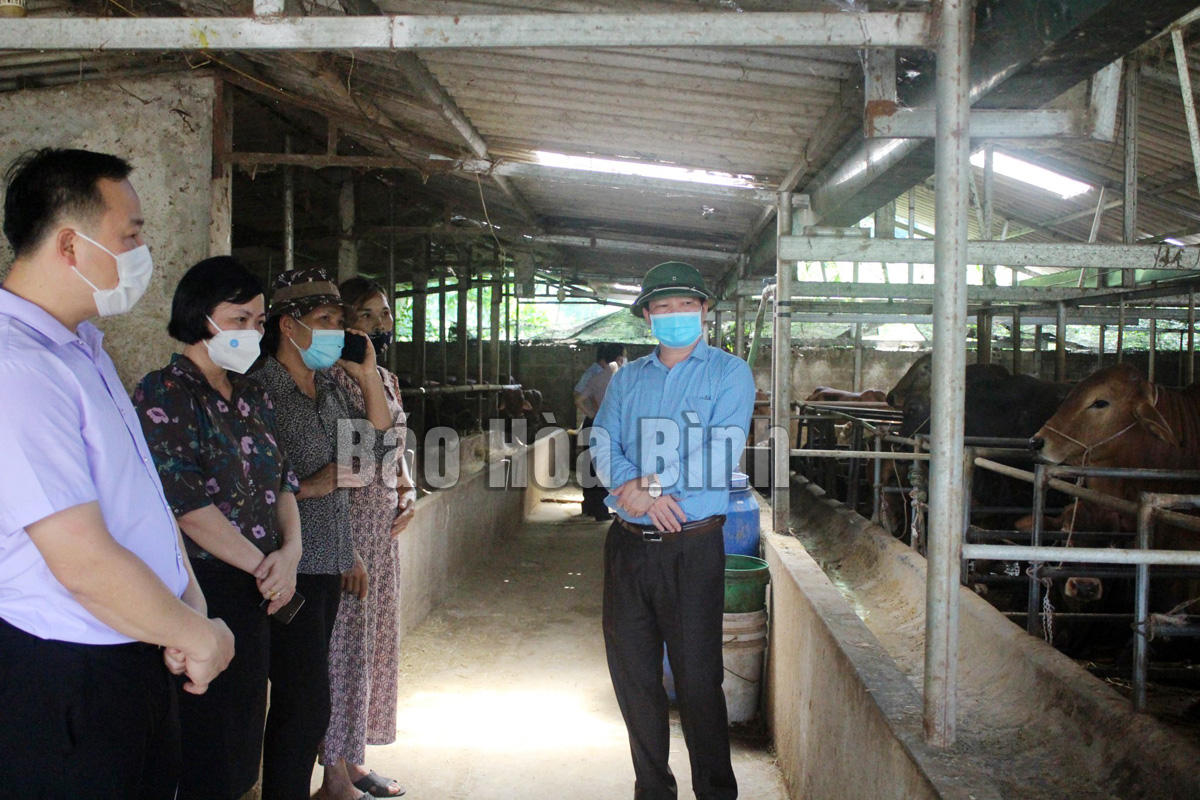 Leaders of the provincial Farmers' Union visit a cow farming model in Yen Tri commune of Yen Thuy district.
Recently, farmers' unions at all levels in Hoa Binh province have stepped up communications to encourage their members to apply scientific and technological advances, switch from small-scale economic models to large-scale and concentrated production ones, and develop different business models. They have reformed activities; improved the quality and effectiveness of services, counselling, and vocational training; assisted farmers to boost production and business; and coordinated with relevant agencies to guide the formation of crop and animal farming cooperatives and cooperative groups.
Since the beginning of 2021, all-level farmers' unions have worked with banks to lend more than 3.58 trillion VND (157 million USD) to over 5,100 farming households.
They have proactively coordinated with relevant departments, sectors, and enterprises to train their members in internet use, clean agricultural production, and food safety. Member farmers have been encouraged to adapt crop and livestock structures to market demand.
Thanks to a movement calling on local farmers to emulate in production and business, a large number of exemplars have appeared.
Le Van Thach, Chairman of the provincial Farmers' Union, said thanks to effective conselling, vocational training, and support activities, the number of profitable cooperative models in agricultural production and business activities has been rising. Many households are running large-scale production models that bring about annual income of 600 million - 1.2 billion VND and higher.
That has contributed to the shift of rural labour and economic structures to promote mass production and social stability, as well as to the enhancement of people's trust in the Party, State, and farmers' unions' leadership, he added.