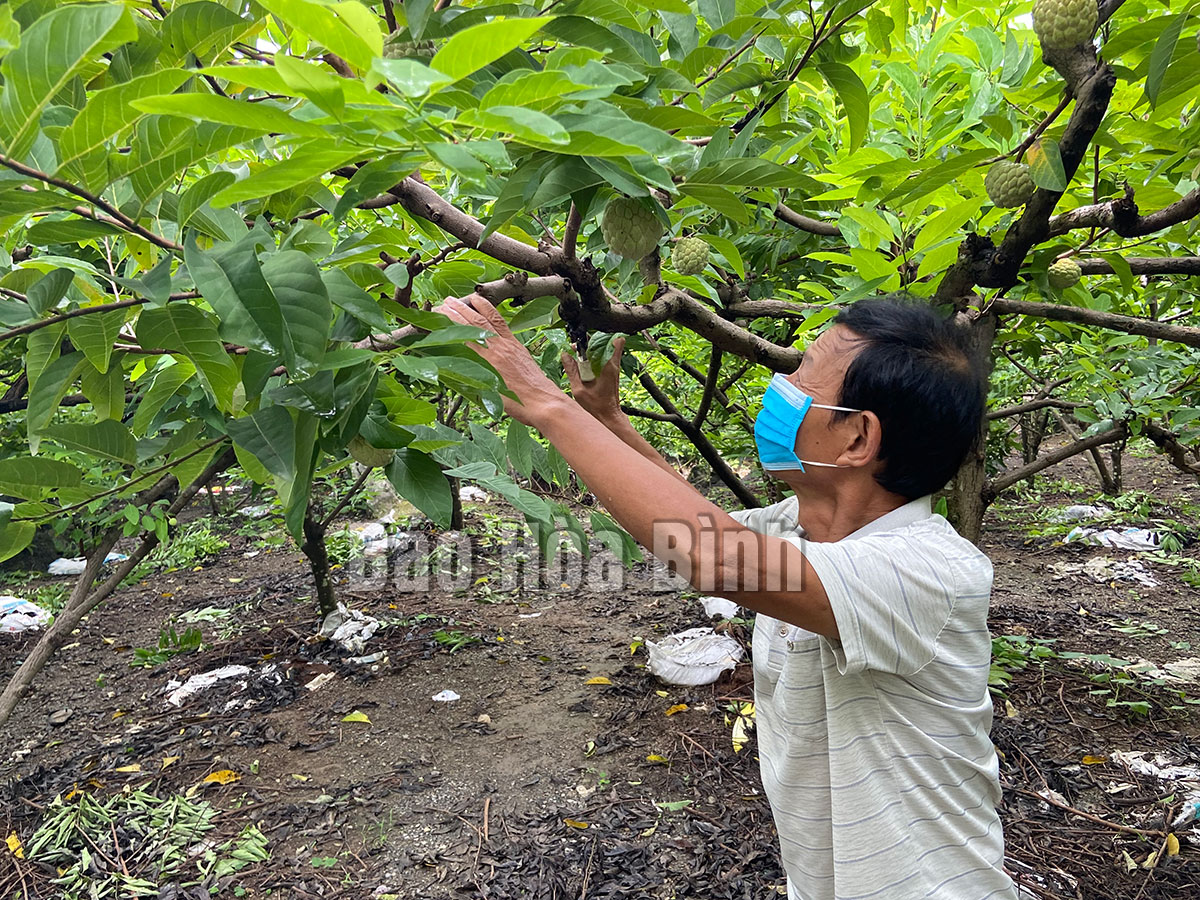 (HBO) - The authority of Dong Tam commune (Lac Thuy district) and local custard apple growers are making every effort to maintain and further expand the cultivation of Dong Bong custard apple, which was recognised as a three-star OCOP product at the provincial-level last year.
The Dong Bong custard applehas been grown in Dong Tam commune for 20 years. The selection of varieties suitable for climatic and soil conditions has helped local farmers produce delicious Dong Bong custard apple, which is popular with consumers inside and outside the province.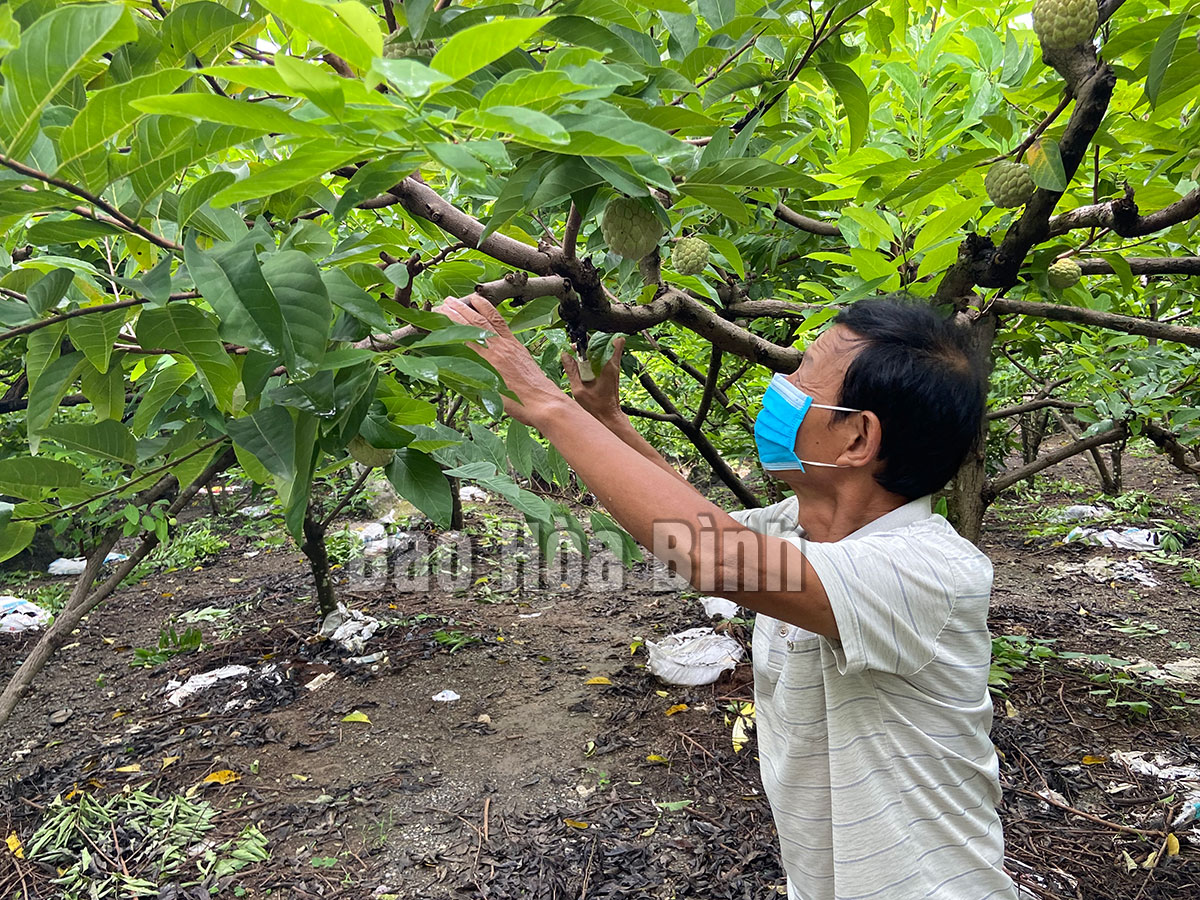 Custard applegrowers in Dong Tam commune (Lac Thuy) district have applied planting techniques meeting VietGAP standards to improve the quality of their products.
The Dong Bong custard apple has soft and green skin, white flesh, few seeds,andgood taste. Besides natural geographical factors, farmers' production techniques have contributed to creating the characteristics of this fruit.
Local farmers have changed their way of production, and actively created and applied new pollination methods to prolong the harvest season. This method also enables them to produce two crops per year, thus improving economic efficiency.
Dong Tam commune is now home to 64 ha of custard apple, including 30ha in Dong Bong hamlet and 32ha in Dai Dong hamlet.
Custard-apple growers in the commune have properly applied VietGAP standard production processes and techniques to create competitive products.
Chairman of the People's Committee of Dong Tam commune Trinh Xuan Nghi said amid severe impacts caused by the COVID-19 pandemic, the commune has taken many solutions to support local farmers in selling custard apples.
Lac Thuy district's authority has also proposed consumption connection measures to relevant agencies and sectors of the province.
Local custard apple growers have been encouraged to send their products to Hanoi for sale by vehicles transporting foods to the capital city. In order to promote the value of the Dong Bongcustard apple, the district will continue to support local farmers to register packaging,label and traceabilityfortheir products.
Dong Tam commune has encouraged local growers to apply planting techniques meeting VietGAP standards in order to better the quality of their products. It has also coordinated with the district authority in building mechanisms to provide financial support for trademark development, and enhance trade promotion activities to seek stable markets for the products./.