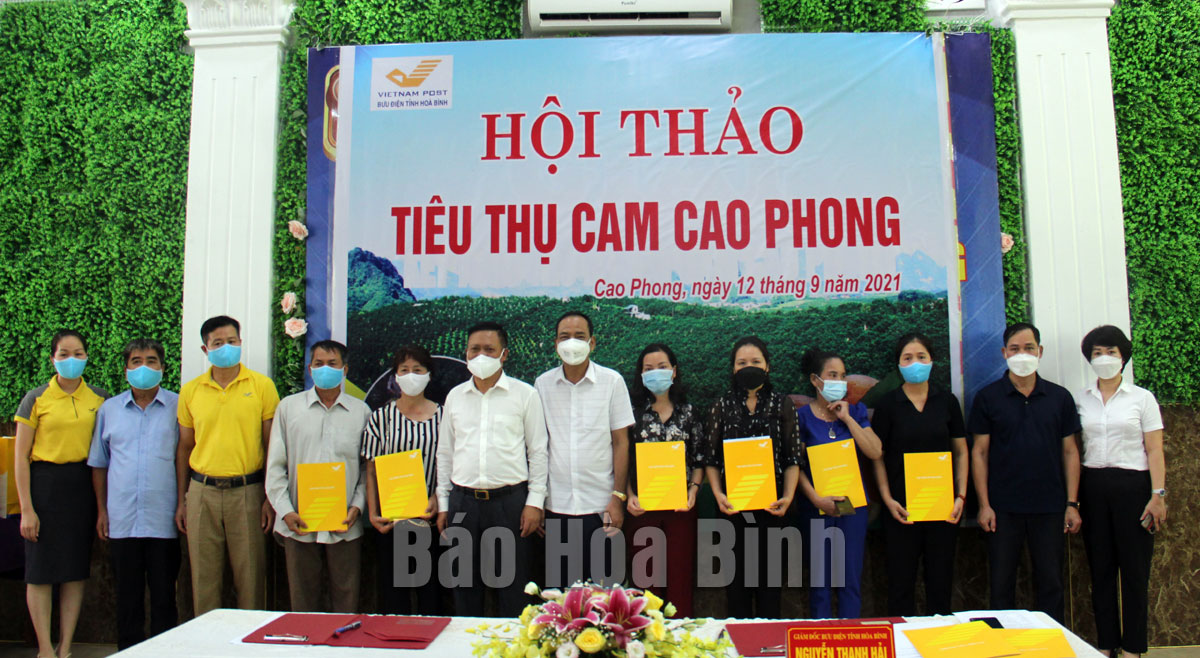 (HBO) – The Hoa Binh Post held a conference on September 12 to seek solutions to increase sales of Cao Phong orange, a specialty of Cao Phong district, during which the company reached agreements with local suppliers of the product on offering Cao Phong orange on the Postmart.vn e-commerce platform.
The event drew leaders of the district People's Committee as well as cooperatives and households engaging in the production and trading of the product in the locality.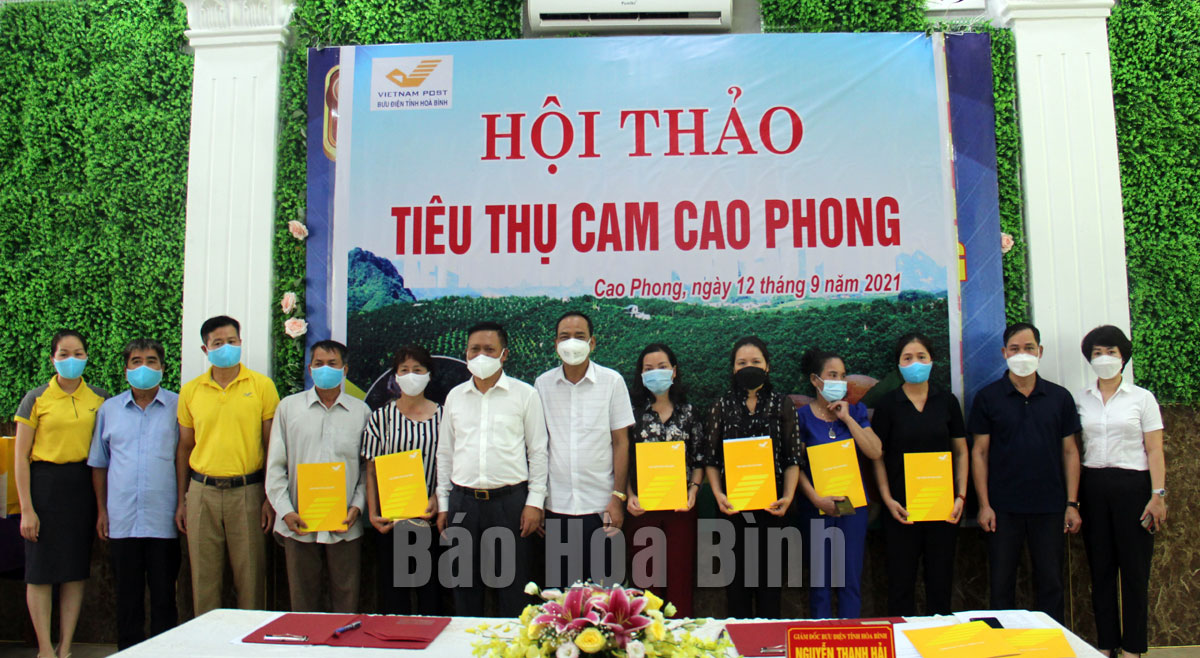 Photo: Leaders of the Hoa Binh Post sign cooperation agreements on orange sale with local farmers and cooperatives engaging in production and trading of Cao Phong orange.
The listing of farm produce and Cao Phong orange on the Vietnam Post Corporation (Vietnam Post)'s e-commerce platform of Postmart.vn is among new solutions to support farmers in selling their products. The measure has proved to be effective amid the complicated COVID-19 developments in many localities.
Currently, the Hoa Binh Post has helped nearly 40 suppliers across the province to put 56 kinds of products on Postmart.
In Cao Phong, the Hoa Binh Post has guided local farmers and cooperatives in registering to join the e-commerce platform, helping them connect with customers, and expanding distribution channels and markets for Hoa Binh agricultural products. The company aims to sell about 2,000 tonnes of Cao Phong orange until the end of this year and continue to sell other products of different localities across the province.
At the conference, officials from the Hoa Binh Post introduced the capacity and coverage of the Vietnam Post, and answered many questions of local farmers regarding the transport of the product, information security, how to avoid congestion when orange enters peak harvesting season, thus ensuring stability of orange prices and avoiding dependence on traders.
The company signed several agreements with farmers and cooperatives engaging in production and trading of Cao Phong orange on the sale of the product./.