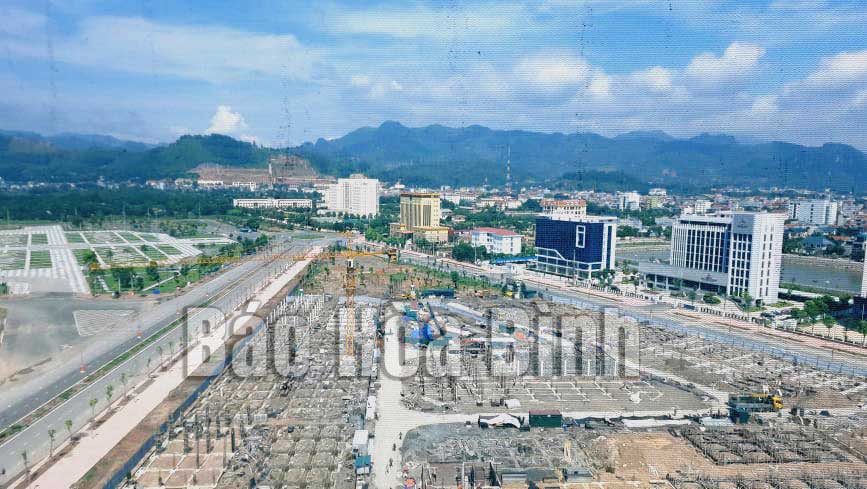 (HBO) - Hoa Binh city is the political, administrative, economic and cultural centre of Hoa Binh province. From a peaceful town in the Northwest mountainous region, the city has to date made great strides in many fields. The synchronous implementation of many solutions over the years has given the city a facelift, thus affirming the advantages, potential and value of a new developing urban area.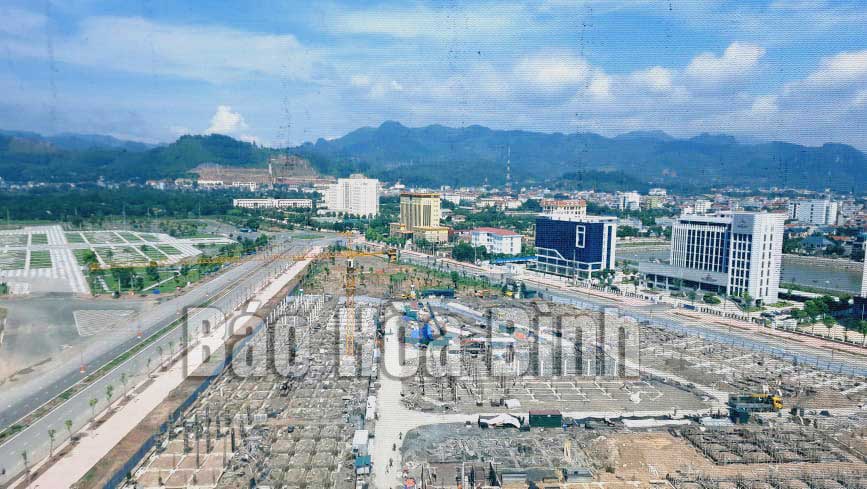 Hoa Binh city is on the way of development, creating a dynamic and modern urban appearance.
According to Bui Quang Diep, Chairman of the city People's Committee, after merging Ky Son district into Hoa Binh city, the city now has a natural area of more than 348sq.km, and a population of about 135,700.
The synchronous investment in transport infrastructure and technical infrastructure, along with the mobilization of many resources, has enabled the city to grow in many fields, and achieve remarkable progress, especially in economic development. Industry and services are developing day by day, and many industrial zones and clusters have been established, attracting ten thousands of local workers.
According to statistics of the city People's Committee, the city has recorded an annual average economic growth rate at nearly 7.6 percent in recent years. Locals' lives and social welfare and social security and order are ensured, and environmental protection has improved. In 2020, the per capita income reached over 66 million VND; the rate of poor households was about 1.28 percent and over 90 percent of locals joined health insurance.
In the first six months of 2021, the total value of industrial and handicraft production hit 2.85 trillion VND, up 25.8 percent year-on-year. The city is also preparing the conditions to start construction on technical infrastructure for the Cham Mat – Dan Chu industrial park and Tien Tien industrial clusters, while continuing to accelerate the ground clearance for other industrial zones and clusters to attract investment. Local budget revenue is estimated at 627.83 billion VND, equal to 63.4 percent of the target set in the city People's Council's resolution. Currently, the city is managing 96 projects funded by public investment, with a total capital of over 3.07 trillion VND.
To implement the resolution of the city Party Congress for the 2020-2025 term, Diep said that the city has built a specific action programme on investment in infrastructure of type-II urban areas in connection with service development.
At the same time, Hoa Binh city will work to fully tap local potential and advantages, preserve and promote national cultural identity, well implement social welfare, improve locals' living conditions, and maintain political security and social order and safety. It is striving to complete the criteria for turning the city into a type-II urban area before 2025, and achieve an average growth rate of production value of 19 percent for the five-year period to 2025./.