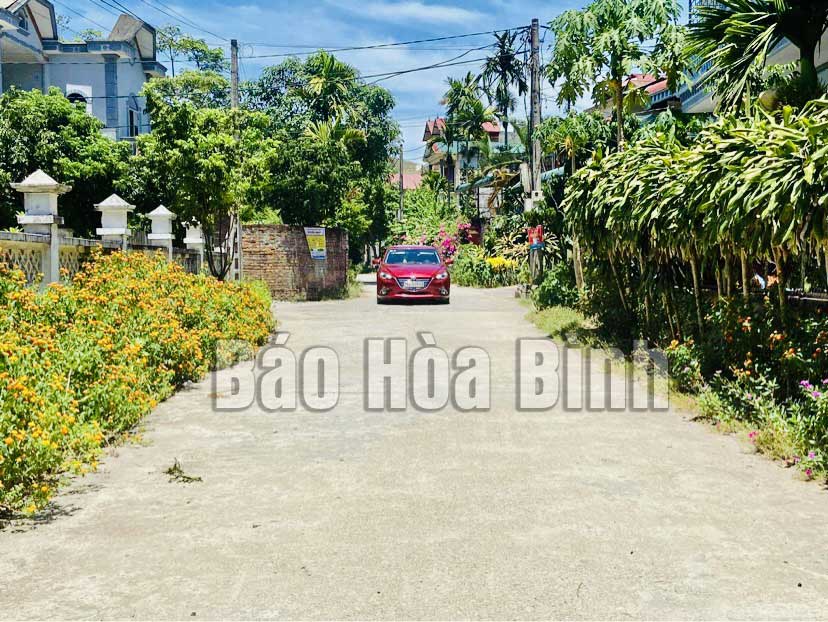 (HBO) – As a gateway of Hoa Binh province, Luong Son district is proud of revolutionary traditions that were built up during the wars against French and US forces. The district Party Committee, authorities and people have carried forward the traditions to surpass difficulties and contribute to the development of Hoa Binh, deserving its role as the province's driving force region.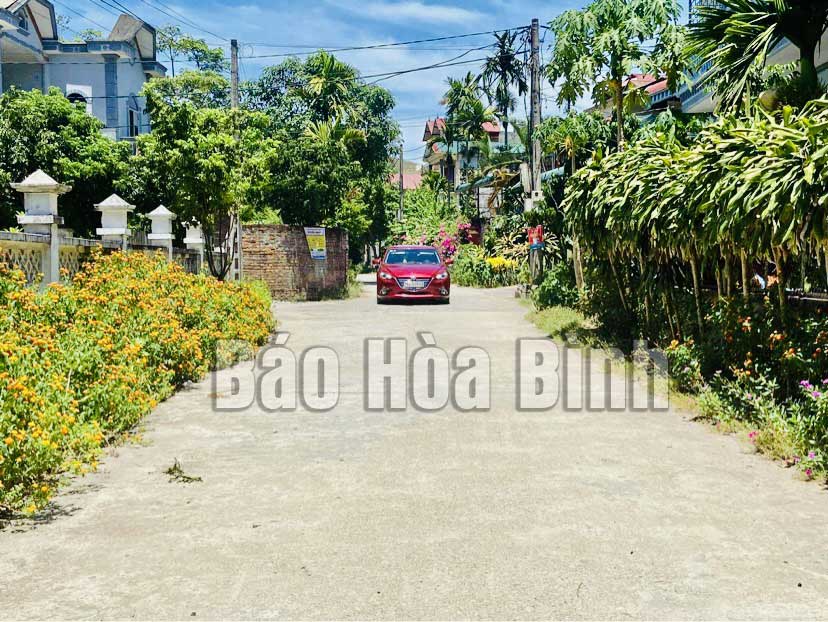 Luong Son district has been given a facelift. Photo taken in Rong Can commune, Lam Son district
During the resistance wars, residents in Luong Son joined hands with people nationwide to win the historic victory on April 30, 1975. A total of 7,452 young people in Luong Son joined the military. The locality provided 12,300 tonnes of food and foodstuff for the battlefields. Its military units and people also took part in the "Dien Bien Phu in the air" campaign.
After the wars, despite a range of hardships, all-level Party Committees, authorities and people in Luong Son have made efforts to give a facelift to the district. In the 2015-2020 tenure, Luong Son achieved many hallmark achievements.
Bui Quang Toan, Secretary of the district Party Committee, said over the past five years, Luong Son completed 15 out of 18 targets set in the resolution of the 25th congress of the district's Party organisation.
The locality posted high economic growth while economic restructuring is on the right track. Luong Son has invested in socio-economic infrastructure, helping to raise people's living standards.
Its production value grew 13.86 percent during the period and the scale of economic sectors expanded nearly 2.2 times.
In 2019, Luong Son district was recognised as a new-style rural area, and Luong Son town and its expanded area won the fourth-tier urban area status, one year ahead of schedule.
The district has continued to stay firm amid difficulties caused by the COVID-19 pandemic in 2021. Local residents are resolved to fulfilled the dual goal of pandemic prevention and control, and production.
Luong Son has actively and flexibly taken preventive measures at all levels to minimize losses.
A highlight of the pandemic combat in Luong Son is the "Zero dong" shop model launched by the district's youth union and labour federation to mobilise donations from organisations and individuals in support of needy people./.