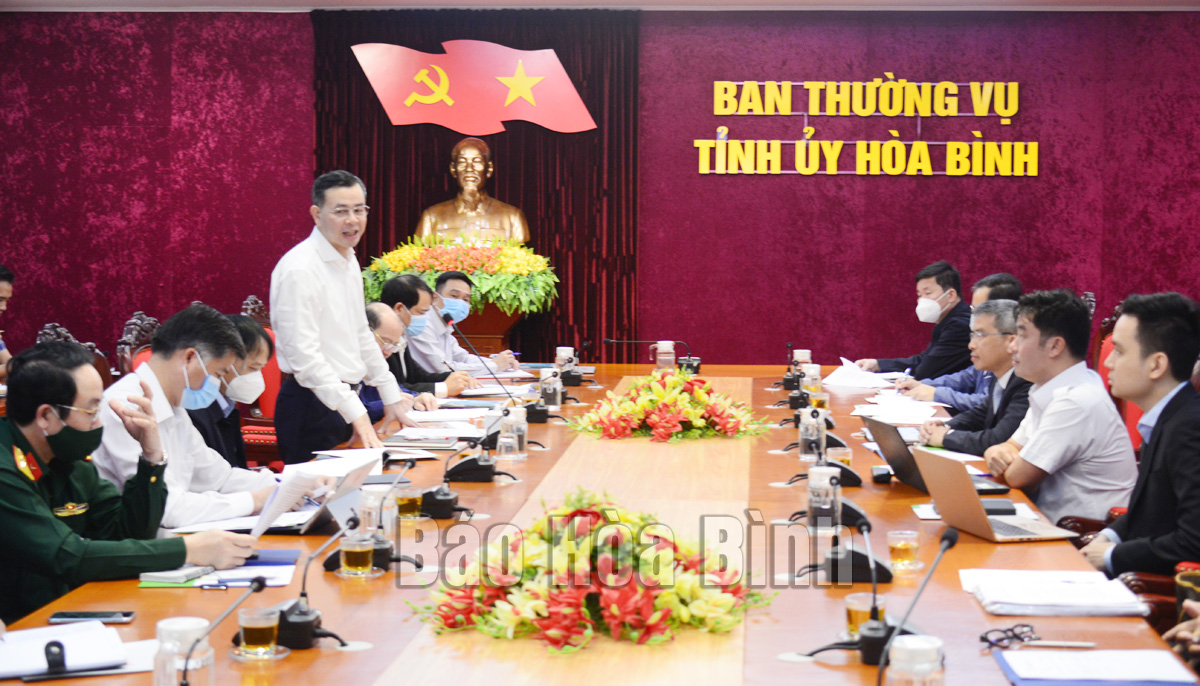 (HBO) - Ngo Van Tuan, member of the Party Central Committee and Secretary of the provincial Party Committee, on March 30 had a working session with representatives from Thien Minh Tourism JSC to hear their proposals on several projects to open the Hanoi - Hoa Binh air route, turn Mai Chau Lodge into a 4-star hotel - Victoria Mai Chau Lodge, and build a centre to welcome Mai Chau tourism and investment opportunities in Hoa Binh province.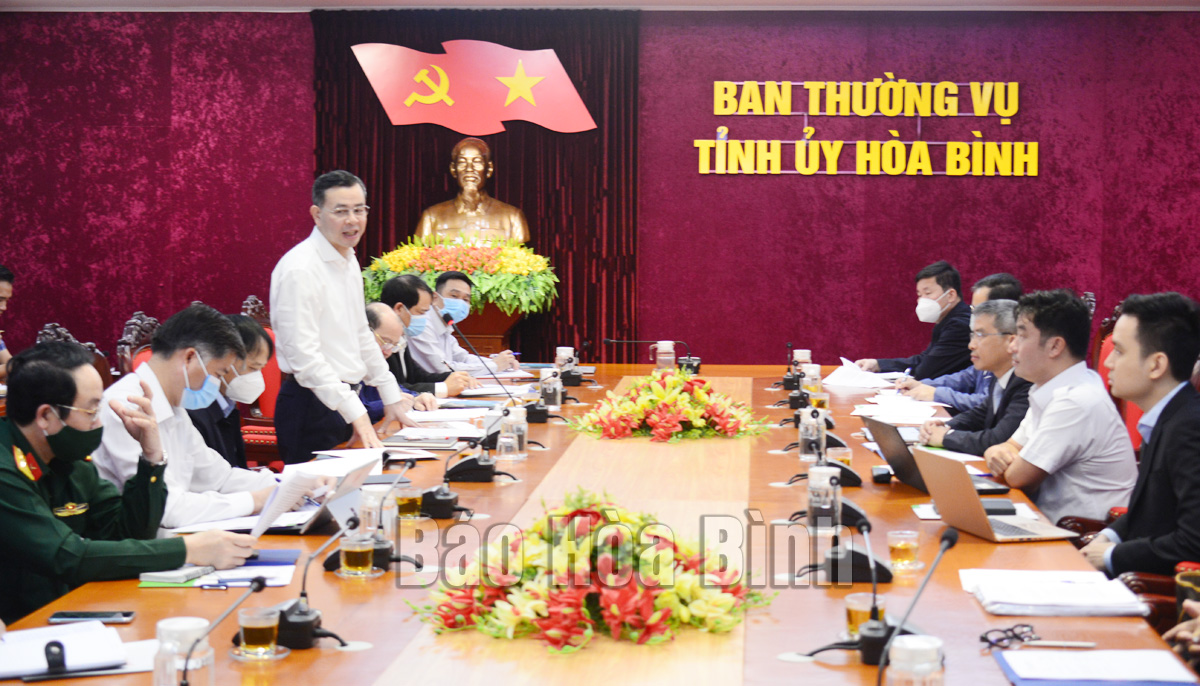 Photo: Ngo Van Tuan, member of the Party Central Committee and Secretary of the provincial Party Committee, speaks at the session.
Thien Minh Tourism JSC (TMG), specialising in tourism, owns leading brands in the field of tourism services such as destination management (Vivu Journeys, Intrepid Vietnam), online booking (ivivu.com), aviation services (Hai Au Aviation), and accommodation (5-Star Tui Blue Resort, 4-Star Victoria Hotels & Resorts, 3-Star EMM Hotels). It has been implementing many hotel and resort projects in provinces and cities across the country, including Mai Chau Lodge in Mai Chau district which has been in operation since 2007.
TMG Chairman of the Board of Directors Tran Trong Kien proposed several investment ideas in Hoa Binh, such as a pilot hydroplane project to develop Hoa Binh Lake tourism, expected to be piloted in May and June from Hanoi's Noi Bai International Airport to Hoa Binh Lake; a project to expand Mai Chau Lodge and build a community-based cultural centre in the district; and tours to Hoa Binh and high-quality real estate and resort projects.
He suggested the province pay attention, create conditions and introduce potential investment locations for the group to research and implement projects in the province, thus improving service quality, and building and promoting the tourism brand of Hoa Binh province. He also pledged to focus resources on investing in quality products, contributing to the locality's tourism development.
Addressing the meeting, Tuan acknowledged TMG's contributions to the province over the past years. Backing its investment proposals, he asked the provincial People's Committee to set up a working group to work with the TMG in considering the opening of a pilot hydroplane service, adjusting the planning to expand the Mai Chau Lodge with the aim to have Victoria Mai Chau Lodge in 2023, and reviewing Hoa Binh Lake projects to open more tours and attract more investment in this field./.