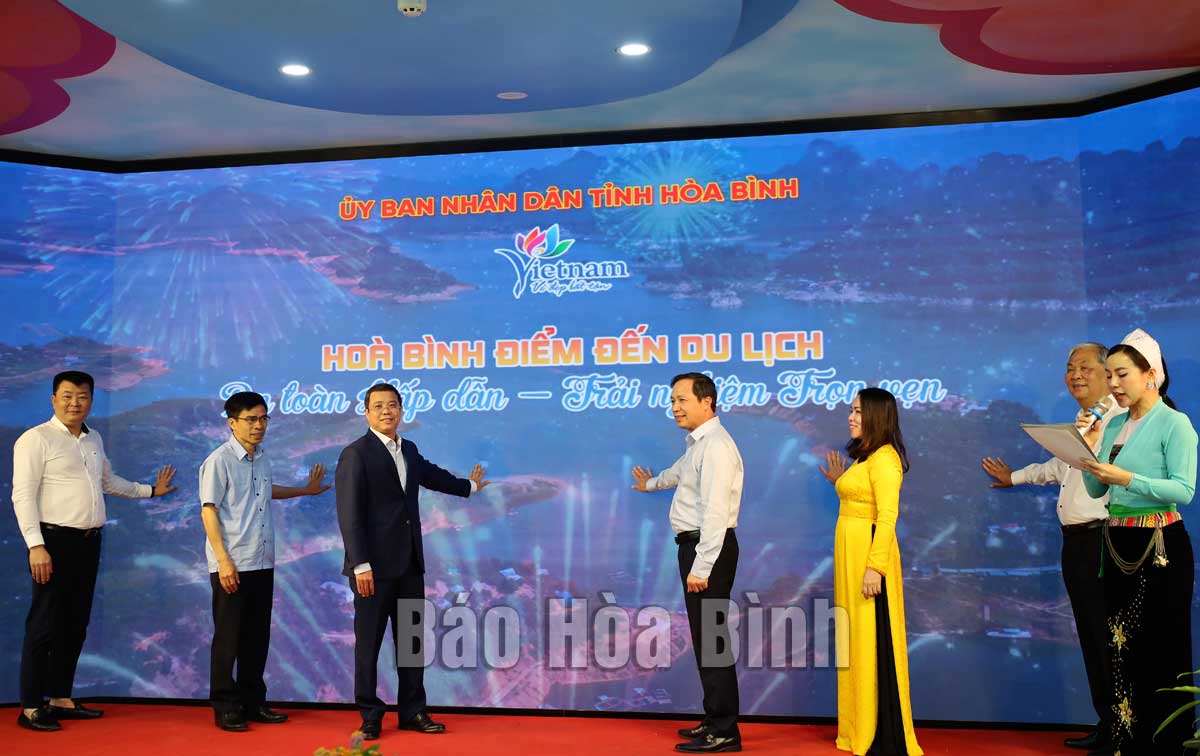 (HBO) – The Hoa Binh provincial People's Committee recently held a travel stimulus conference for 2022 at the Vietnamese Scientists' Heritage Park in Cao Phong district. The event was attended by leaders of the Vietnam National Administration of Tourism and its Tourism Marketing Department and Hotel Department. Local delegates included Vice Chairman of the provincial People's Committee Nguyen Van Toan, officials of the provincial Department of Culture, Sports and Tourism, and the local Tourism Association. Representatives of some organisations and businesses in partnership with Hoa Binh were also present at the event.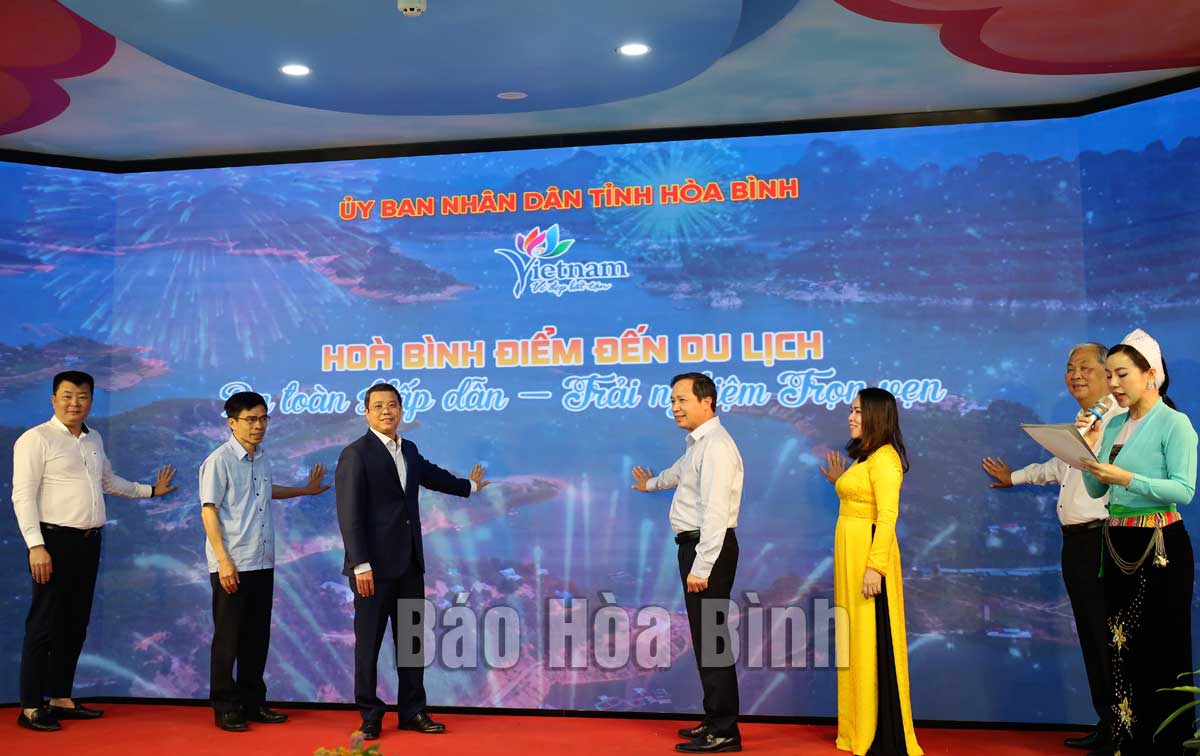 Vice Chairman of the provincial People's Committee Nguyen Van Toan and central and local officials mark the start of the 2022 travel stimulus programme of Hoa Binh.
Themed "Hoa Binh, safe tourism destination - full experience", the programme aims to assist enterprises in the industry to recover their operations. It also looks to introduce Hoa Binh as a safe destination with a wide range of attractive experiences to the public and visitors.
With enhanced communications, event organisation, and destination introduction, the programme is expected to create conditions for units, localities, and travel companies to cooperate with one another to revive and develop the sector while safe adapting to and effectively controlling the COVID-19, thereby helping welcome 2.5 million visitors and earn over 2.4 trillion VND (104.7 million USD) in revenue this year as targeted by Hoa Binh.
As part of the conference, businesses also announced their travel stimulus packages.
Addressing the event, Vice Chairman of the provincial People's Committee Nguyen Van Toan asked departments, sectors, members of the Hoa Binh tourism steering committee, and district-level People's Committees to press on with implementing the province's tourism development project for 2021 - 2025 with a vision to 2030, as well as Plan No. 44/KH-UBND, issued by the provincial People's Committee on March 9 this year, on travel stimulation.
Tourism businesses should realise their announced commitments by reducing prices but not quality and developing new products so as to meet tourists' growing demand. It is also necessary to step up communications to introduce promotional programmes and new services while encouraging civilised behaviours and the adherence to the 5K principle (khau trang - wearing face masks, khu khuan - disinfection, khoang cach - keeping distance, khai bao - making health declaration, khong tu tap - no gathering). The Vietnam Tourism Association, travel firms, along with central and local media outlets should also support stimulus programmes of local businesses, he added./.