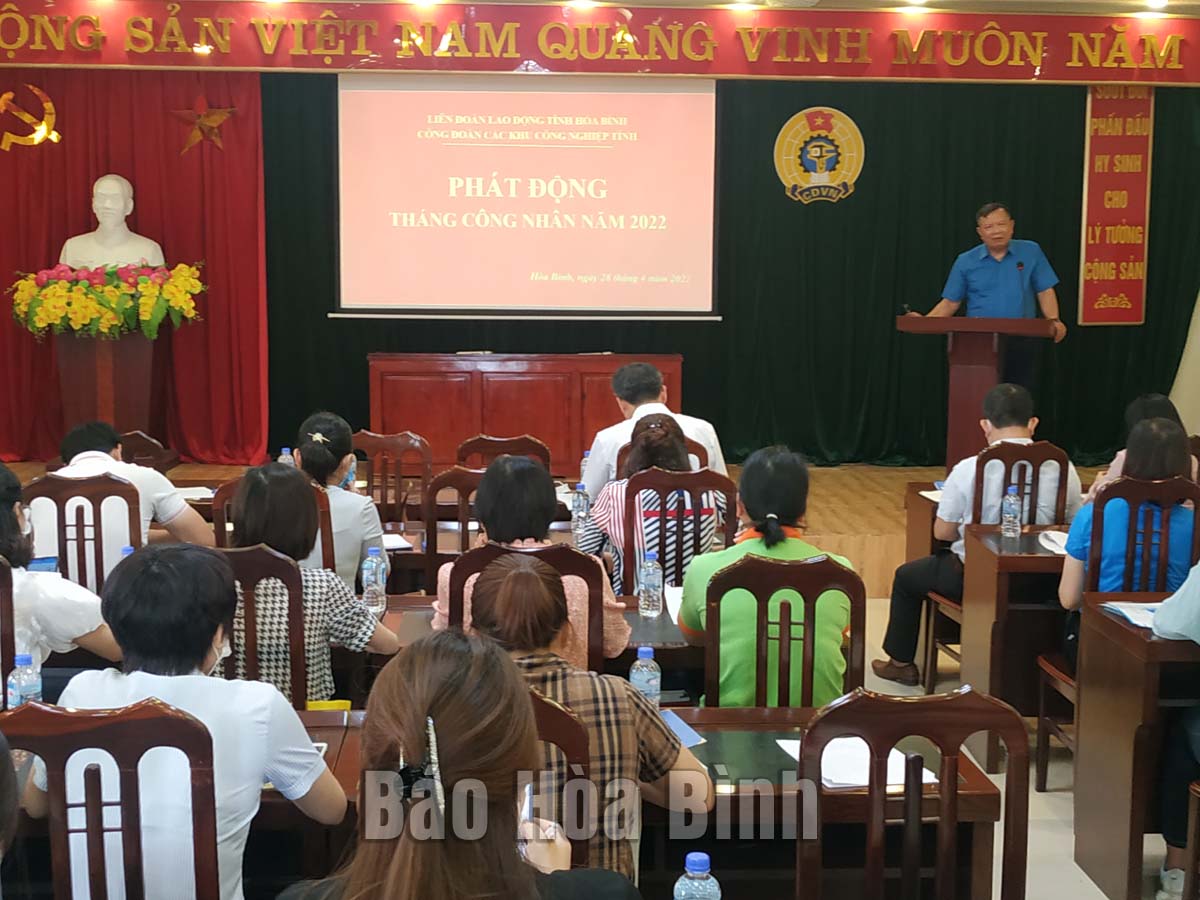 (HBO) - On April 28th, the Trade Union of provincial Industrial Parks held a meeting of the Executive Board to expand and implement the Program organizing the Workers' Month, the Month of Action on Occupational Hygiene and Safety in 2022, with the attendance of the representatives of the executive committee of the affiliated grassroots trade union.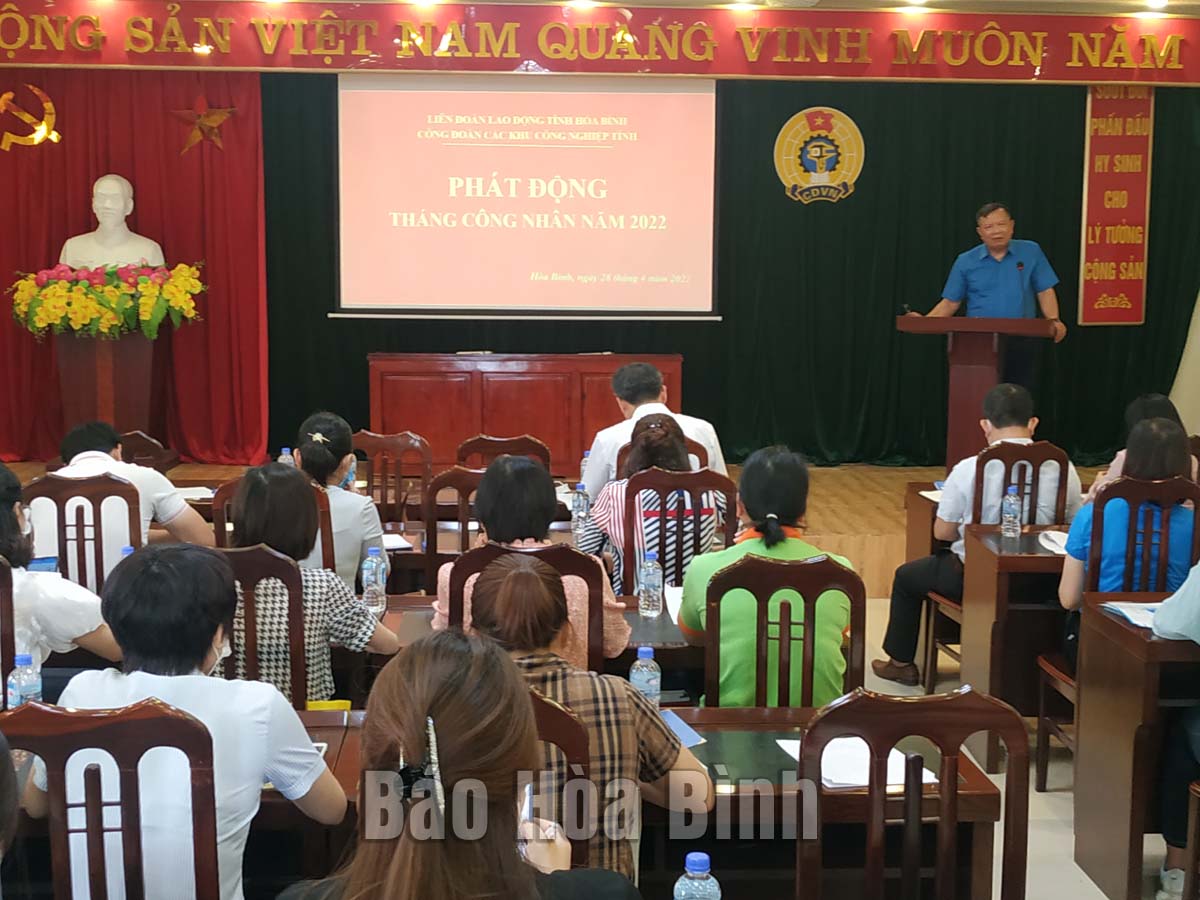 The conference scene.
At the conference, the delegates discussed and agreed on the policy of organizing the 11th Workers' Month in 2022 with the theme "the Vietnamese workers are pioneers, creative, responsible, safe, adaptive". In which, the focus is on the following: Organizing propaganda activities about the purpose, the meaning, raising the awareness and responsibilities of the enterprises and the workers about the Workers' Month, the Month of Action on Occupational Hygiene and Safety, promoting the activities to take care of the material and spiritual life of the employees; improving the working conditions, taking care of the employees' health, responding to the program "1 million initiatives - efforts to overcome difficulties, being creative and decisive with the effort to win Covid-19 pandemics".
The have launched the movement of competition, the practice of sports and physical and art activities in the enterprises; selecting the teams, practicing and registering to participate in the sports tournaments and cultural festivals organized by the Trade Union of Industrial Parks. The tournaments are men's football, women's volleyball, men's and women's tug of war, men's and women's burlap dance. They have agreed to organize the competition and art festival in 3 industrial zones: left bank of Da river, Mong Hoa and Luong Son.
Along with that, the Trade Union of Provincial Industrial Parks has implemented a plan to guide the organization of the grassroots Trade Union Congress in order to advance to the 3rd Provincial Trade Union Congress of the Industrial Parks, the term 2023 - 2028.