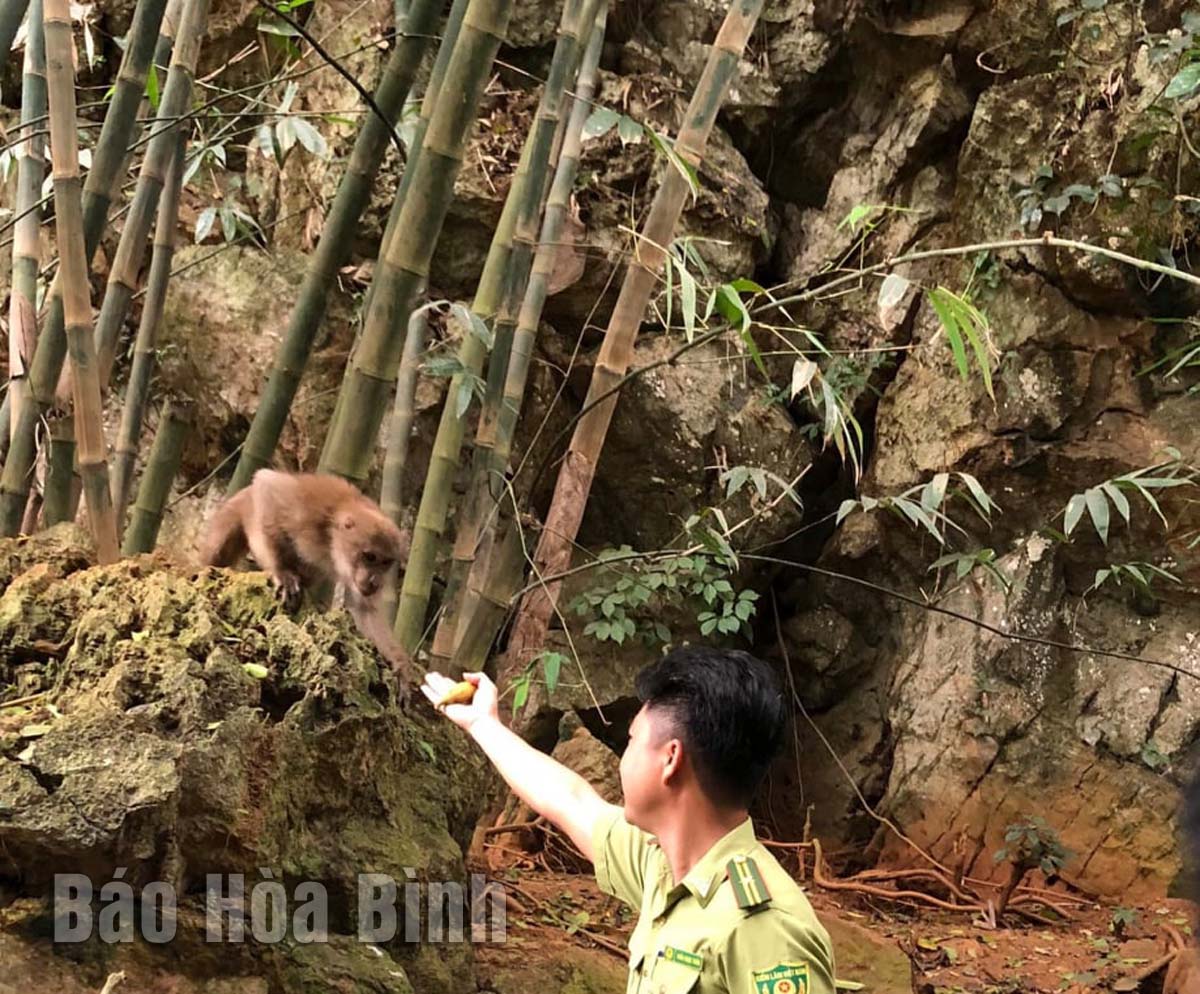 (HBO) – Locals in Hung and Vanh Ra hamlets, say in April they noticed endangered monkeys not usually seen in the area coming down for food. The rare occurrences were reported near Khu Tang forest rocky mountain range in Yen Phu commune (Lac Son district).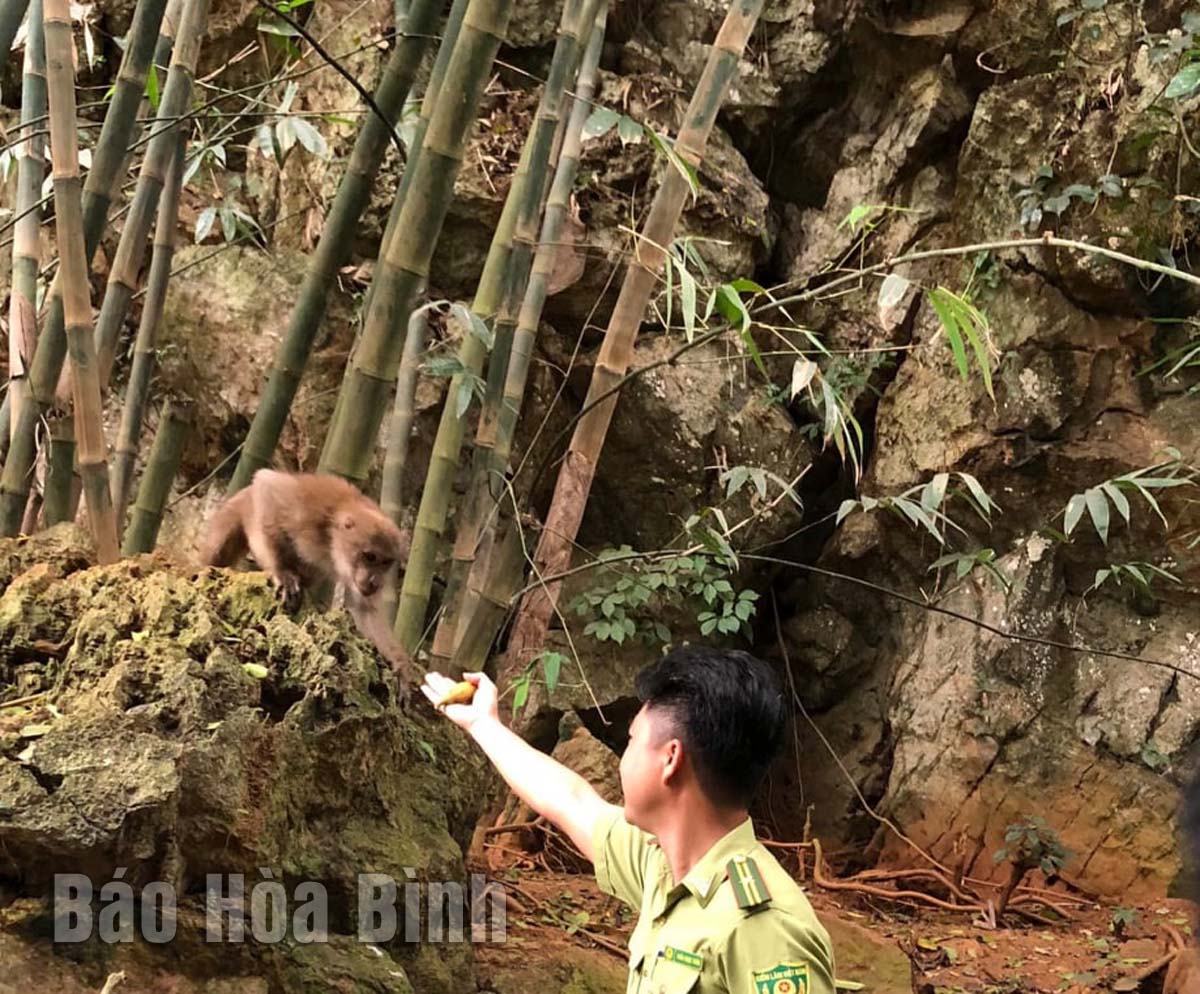 Rhesus monkeys appear at the foot of Khu Vanh mountain, Yen Phu commune (Lac Son district).
Mr. Bui Van Phuc, a local in Huong hamlet, said: "There are about 3-4 monkeys that keep showing up in the forest close to Khu Vanh mountain.The Lac Son district Forest Protection Department and the commune authorities surveyed the area, and found a troop of monkeys, three of which were indeed of the Rhesus species. The troop all weighed in at around 4 to 10 kg and were all in good health. It appears the monkeys are venturing to people's houses mornings and afternoons apparently in search of food. Typically, the Rhesus monkey has the widest geographic range of all non-human primates, occupying a great diversity of habitats. Although not always healthy for the monkeys, this species is comfortable living close to human settlements.
Tran Ngoc Tuan, Deputy Head of Lac Son district's Forest Protection Division confirmed the monkeys that come down to Khu Vanh are Rhesus monkeys, looking for food. This area is about 300 meters from the headquarters of Yen Phu Commune People's Committee.
The monkeys are on the list of endangered and rare species, he added. According to locals, the monkeys they are seeing are a troop of about 20 o 30 Rhesus monkeys, but they don't usually see them come down for food so close to the village.
The district Forest Protection Division reported the ongoing incidents to the district People's Committee and the provincial Forest Protection Department. The situation requires authorities to issue guiding documents to strengthen the protection of monkey populations at Yen Phu commune.
The division sees public education and awareness of the law on wildlife protection as critical for locals, so that they understand the limits on hunting, trapping, or trading wild animals.
The agency also coordinated with district police and military forces in Yen Phu commune to ask locals to hand over homemade tools used for hunting and trapping wild animals.
Vice Chairman of Yen Phu Commune People's Committee Bui Van Tuong stated that Khu Vanh, Khu Ra rocky mountains have been teeming with wildlife for as long as he can remember.
Authorities have asked locals to reduce activities that may be harmful to wildlife, especially when it concerns the Rhesus monkeys, to protect the landscape and environment.
The commune has also restored the Vanh village stone house in an effort to develop eco-tourism and community-based tourism at Canh Tang lake. The venture will open up opportunities to improve the livelihoods of local people through a new tourism stream./.