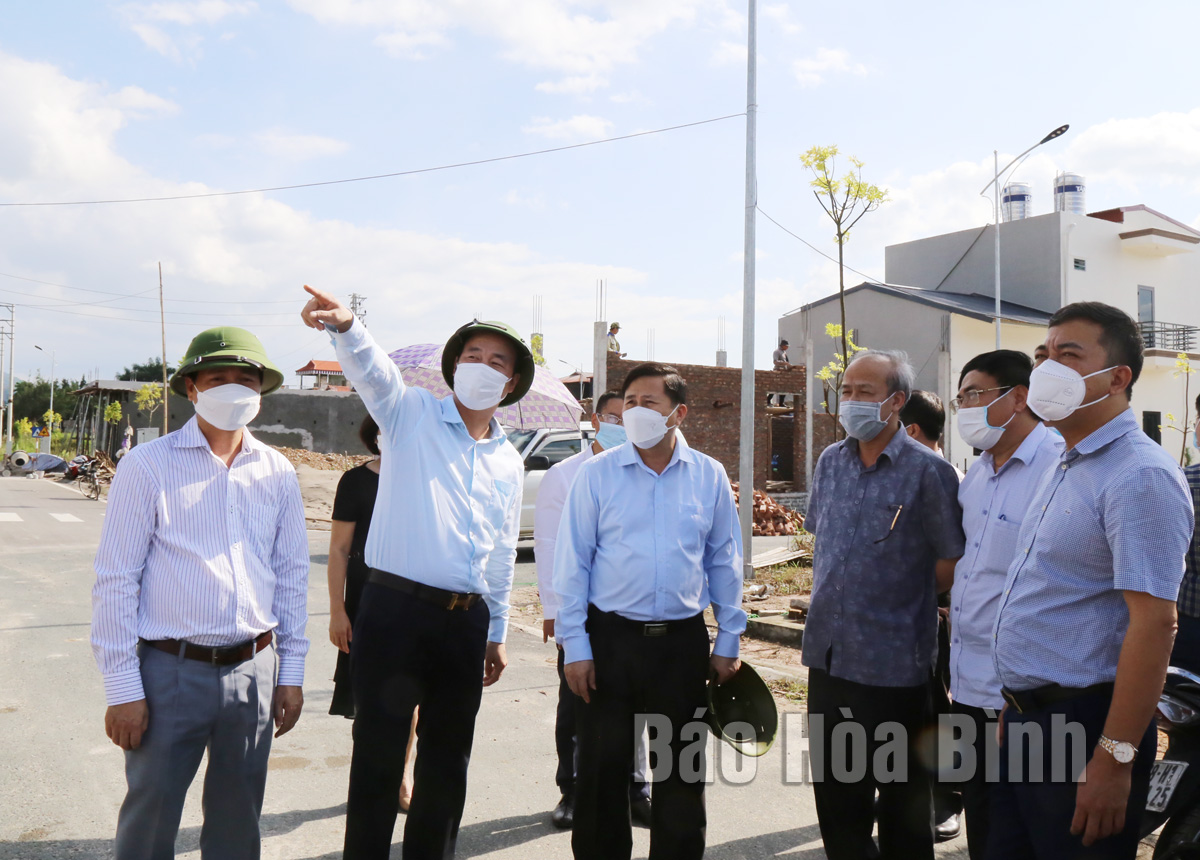 (HBO) - Hoa Binh city has been making gradual efforts over the years to affirm its role and position as a central city, creating an important premise for building and developing Hoa Binh province into a key economic region of Hanoi. Every year, the city invests trillions of VND in infrastructure and socio-economic development in all fields, to be worthy of being a satellite city of the capital and the heart of the province.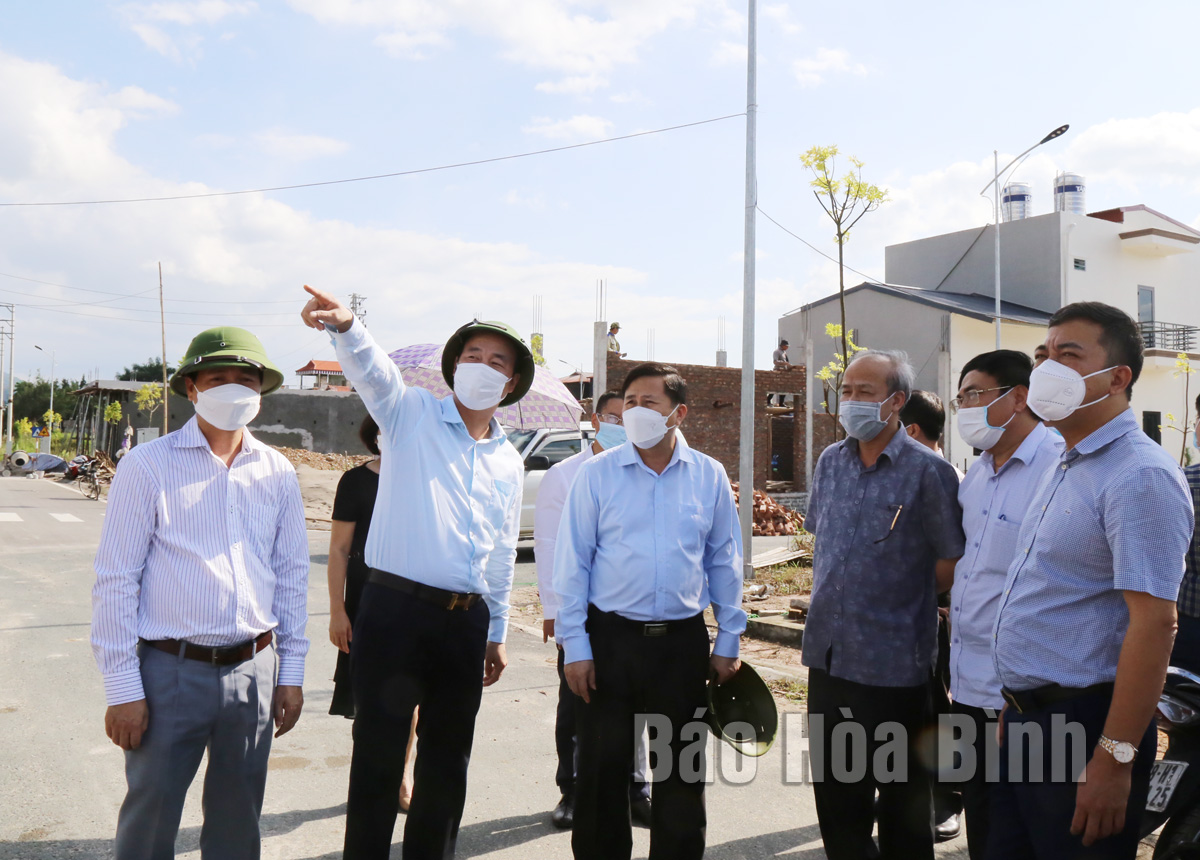 Leaders of Hoa Binh province and Hoa Binh city conduct a fact-finding tour in the city's suburban area.
As a result, the face of the city has changed dramatically, with many projects having been completed and put into use and infrastructure built, leading to many new residential areas sprouting up and giving the city a new look.
Newly-opened roads in turn attract dozens of real estate projects, greatly increasing the local urbanisation rate.
In addition, industrial parks, industrial clusters, and golf courses have been invested in, attracting workers and pushing up living standards.
Hoa Binh city has for many years been among the bright spots in the preservation and development of traditional culture. The unique cultural features of the ethnic minority people in the area have been preserved and promoted. The city is also conducting a number of community-based tourism projects, contributing to preserving and promoting the traditional cultural beauty of the nation and at the same time boosting the development of local tourism.
For the future, Hoa Binh city has decided to increase investment to be worthy of its role as the political, economic, administrative, cultural - social, and scientific - technical centre of the province and one of the central urban areas of the Hanoi Capital region, as well as a traffic hub between the Hanoi Capital region and the northwest region.
During a meeting with city leaders, Mr. Ngo Van Tuan, Member of the Executive Committee of the Party Central Committee, Secretary of the Provincial Party Committee, and Head of the Provincial Delegation of the National Assembly, emphasised the role and importance of planning work for the whole province and especially for Hoa Binh city.
According to the Secretary of the Provincial Party Committee, planning needs to be in line with the development space of the city and in association with its strengths and potential in tourism and culture, making it worthy of being the heart of the province and a satellite city of Hanoi and of being upgraded to meet the criteria of a Grade II urban city by 2025./.