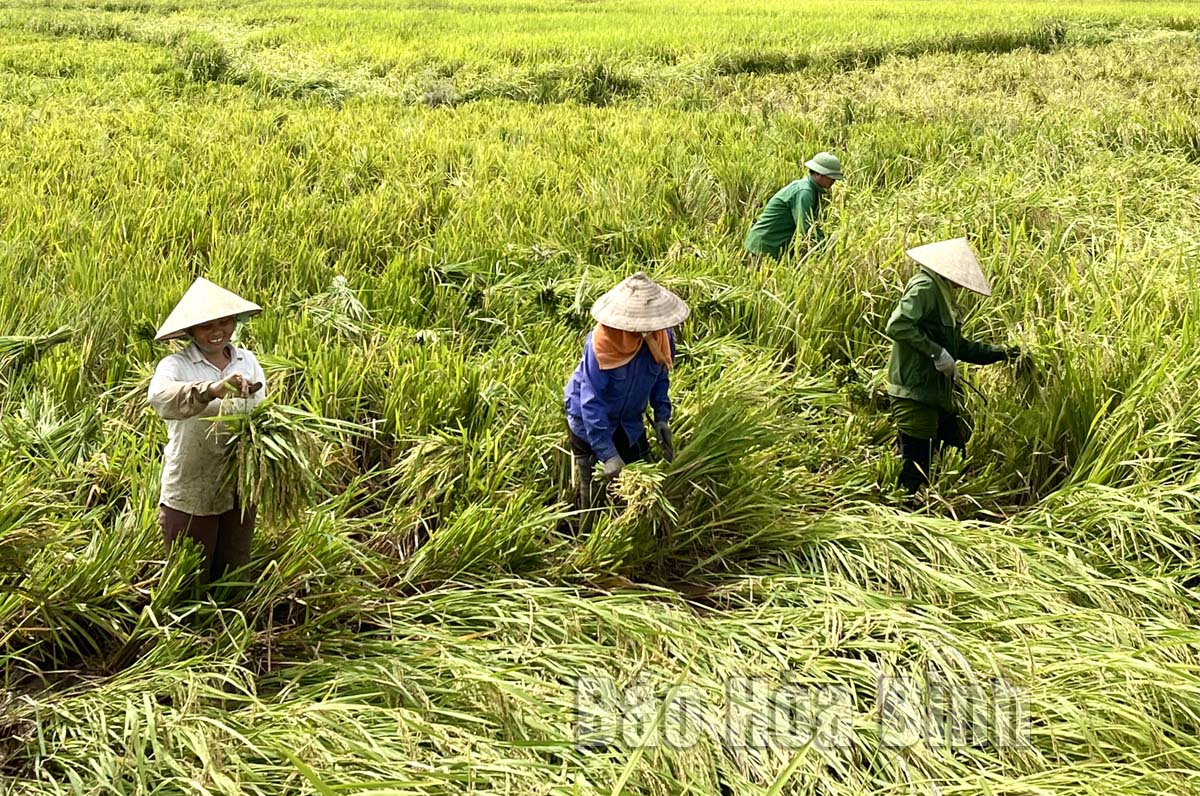 (HBO) - Thanks to the direction of the provincial authority and agricultural department, farmers in Hoa Binh have overcome challenges caused by the COVID-19 pandemic as well as plant and animal diseases to successfully complete the production plan for 2022 winter-spring crop.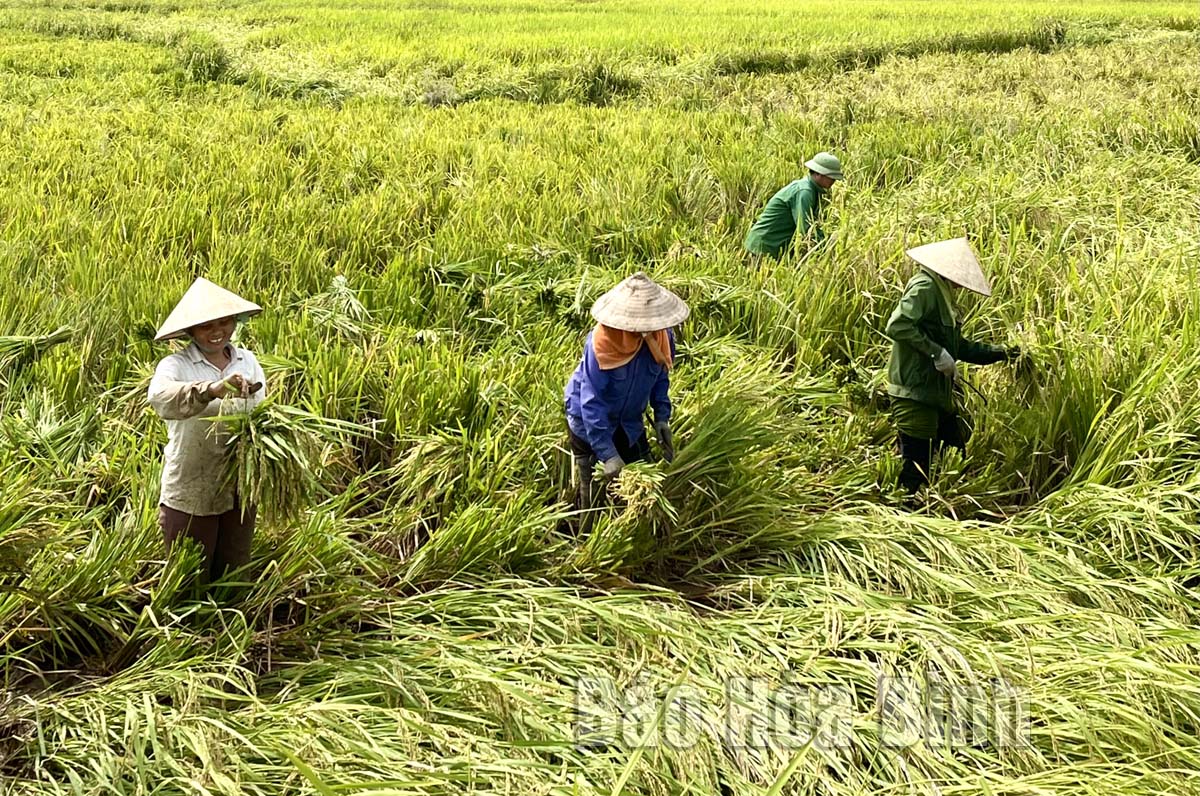 Farmers in Kim Boi district's Dong Bac commune harvest winter-spring rice.
Bui Thi Luong, a resident at Go Khanh hamlet, Kim Boi commune said they have bumper crop this year. She attributed it to the proper care and the compliance with the seasonal schedule and disease control under the guidance of local agricultural officials.
Not only farmers in Kim Boi district but those in other localities in the province also rejoiced because they got high yield in this crop. The average yield is at 5.88 tonnes per hectare and total rice output of the province is estimated at 97,000 tonnes, reaching 104.4 percent of the plan. Other crops such as peanuts, cassava and vegetables all obtained high productivity and met or exceeded the target.
According to the provincial Department of Agriculture and Rural Development, favourable weather condition, the adoption of drastic measures in directing production and proactiveness in restructuring of the agricultural sector at localities have contributed to a successful winter-spring crop.
The department said the province strives to plant food crops on 44,300 hectares for the summer-autumn crop, of which grain plants will cover 33,100 hectares. Rice yield is expected to reach 5.3 tonnes per hectare while that of maize will hit 4.4 tonnes per hectare.
In order to achieve good crops, the department asked localities to promptly harvest winter-spring rice and other crops so as to early roll out production plans for the summer-autumn crop, creating favourable conditions for winter crop production.The cultivation area for crops with high economic value should be expanded along with strengthening trade promotion activities and sale of agricultural products, focusing on key products with export advantages.
Favourable condition should be created for enterprises who invest in agricultural production development in the province, the department said, adding that localities should have specific plans to be ready to protect crops given the complicated and unpredictable natural disasters./.