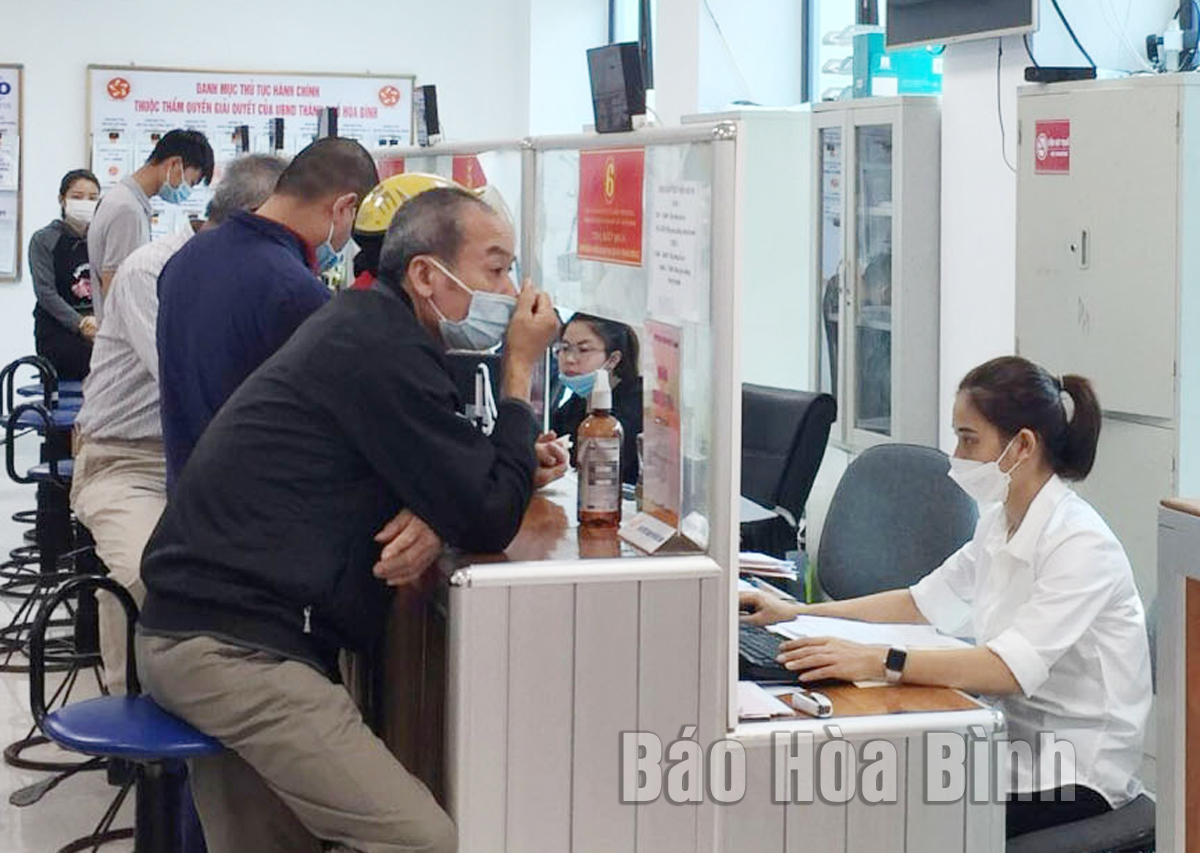 (HBO) – Hoa Binh's administrative modernisation index reached 92.48 percent in May 2022, an increase of 2.44 percent from 2020. However, its sub-index on electronic governance decreased by 25.5 percent and was among the lowest in the country.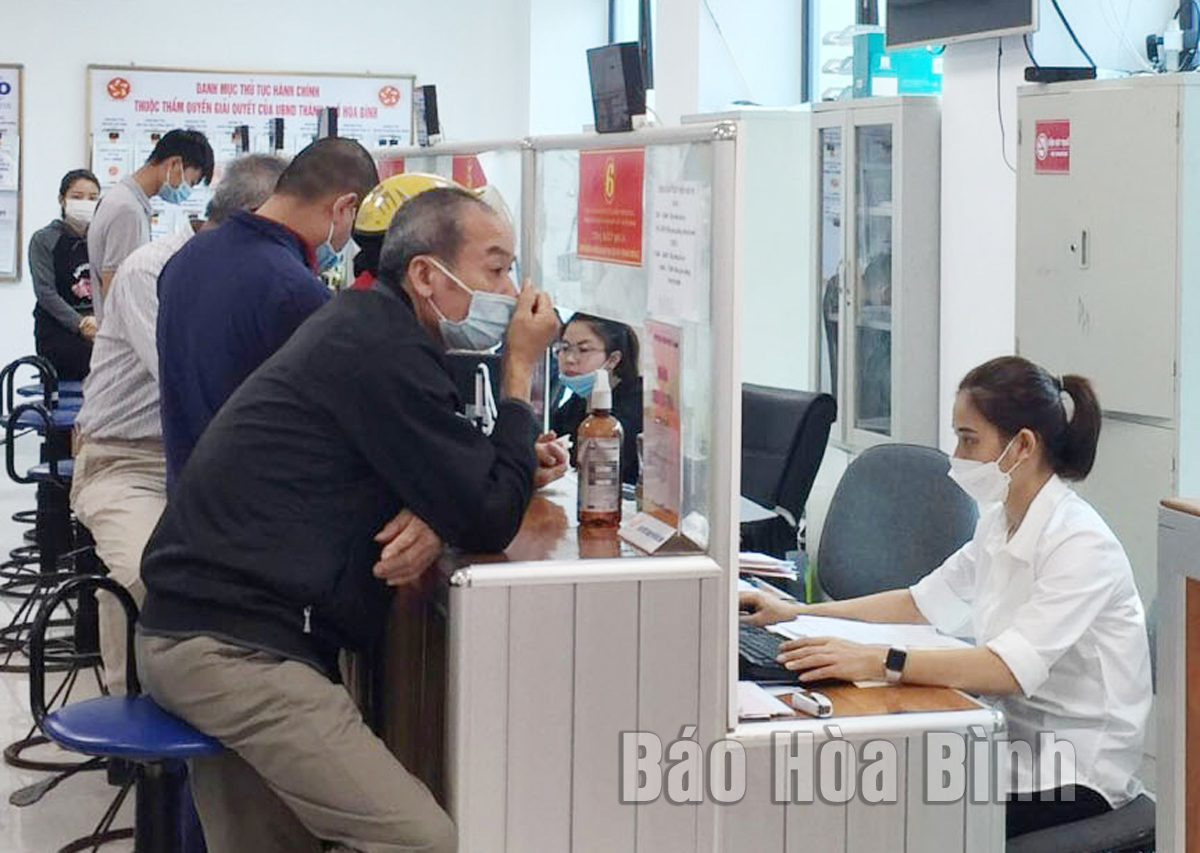 People have their administrative procedures handle handled at a section of the provincial People's Committee.
Administrative modernization, a foundation for building e-government, is identified as one of important component indicators of the public administration reform (PAR) index. It contributes to reducing the operating costs of State agencies, saving time, and providing better services to people and businesses. Therefore, in recent years, the province has implemented many solutions to promote such progress. Its one-stop information system has to date connected to 100 percent of provincial-level departments and agencies as well as district-level and commune-level People's Committees.
For Hoa Binh, digital transformation, with a focus on building digital government, digital economy, and digital society, is identified as an overarching task in the current period. To this end, the provincial People's Committee has directed public departments, agencies, and sectors to drastically implement PAR tasks within the scope of their management; launch related communications campaigns; and seek breakthrough and appropriate solutions to improve and enhance the quality of administrative service provision for people and organisations.
Hoang Manh Cuong, deputy director of the provincial Department of Information and Communications, said the department has set out measures to coordinate with relevant agencies to enable online payment services and offer 25 essential public services online.
The conduction of digital transformation tasks and building of the province's smart operation centre are also important, he said./.