(HBO) – Promoting paperless meetings, the People's Committee of Lac Son district has been able to cut expenditures on printing, save time, enhance interactions among participants, and improve the effectiveness of governance.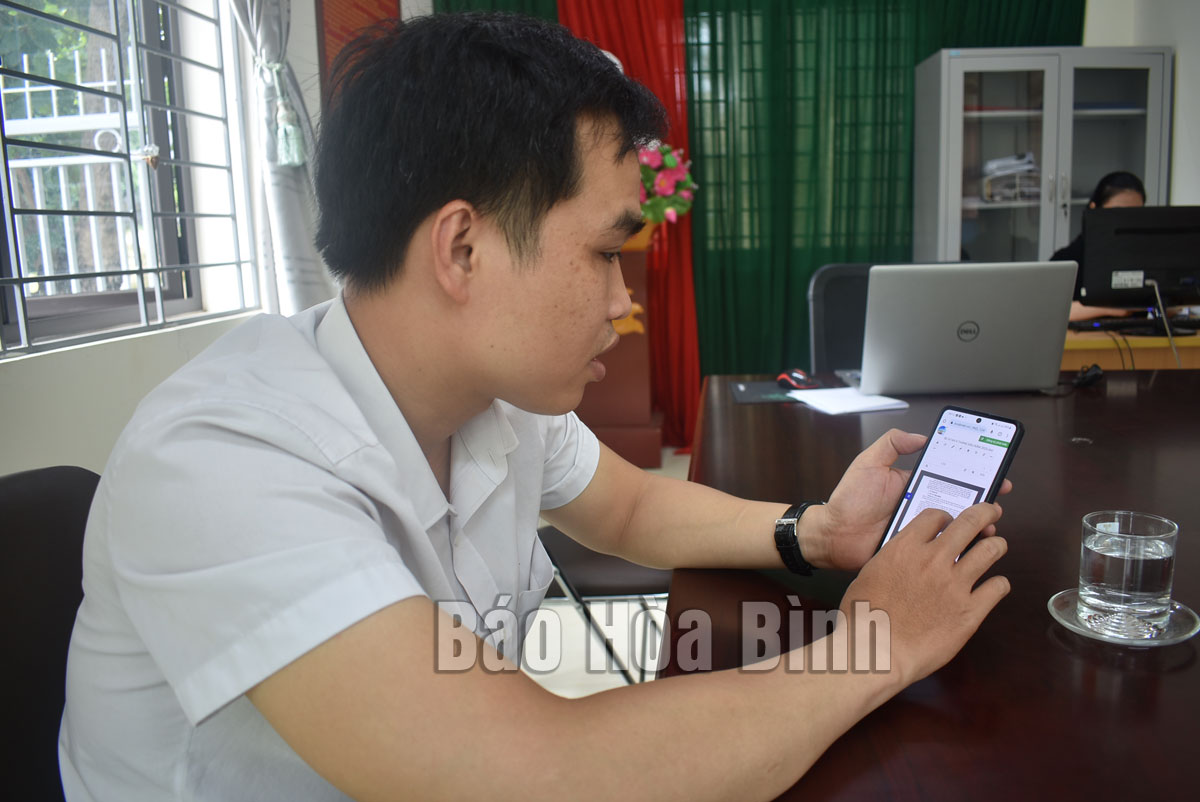 Using smartphones, officials of Lac Son district are able to access required documents at least five days before any meeting.
Since the end of 2020, the Lac Son People's Committee has deployed an application called "Paperless meeting" at all of its units. All meetings held on the platform use digital documents. Before every meeting, its programme and documents can be submitted to and updated via the platform for participants to review in advance. Participants will be given access to documents at least five days before symposiums and units' meetings and 15 days before district-level People's Council ones.
With the app "Paperless meeting", participants only need to bring computers or mobile devices instead of shuffling tonnes of documents like before.
Bui Nguyet Minh, head of the district's home affairs division, said "Paperless meeting" gives participants constant access to many related documents. By doing this, the district can save time and expenditures on stationery and prevent errors in document arrangement, she said, adding that participants have more time to take a look at the documents, thus improving the effectiveness of discussion and enabling leaders to handle management and administration works in a more timely and efficient manner.
Bui Van Thao from the Office of the district's People's Committee said before, each district People's Council meeting had to deploy about 10 staff to prepare and print documents and which cost dozens of million VND. Now it only requires one personnel to send documents to participants 15 days in advance, he said.
He noted that "Paperless meeting" has helped reduce burdens on the State budget after being implemented for a year. Since the second quarter of 2022, the "Paperless meeting" has been employed in all 24 communes and township of Lac Son, he added.
However, the district has faced multiple challenges in maintaining paperless meetings. There is lack of facilities and not every staff is computer-literate, for example. These challenges are being resolved with support from the district People's Committee in an attempt to eliminate paper meetings./.