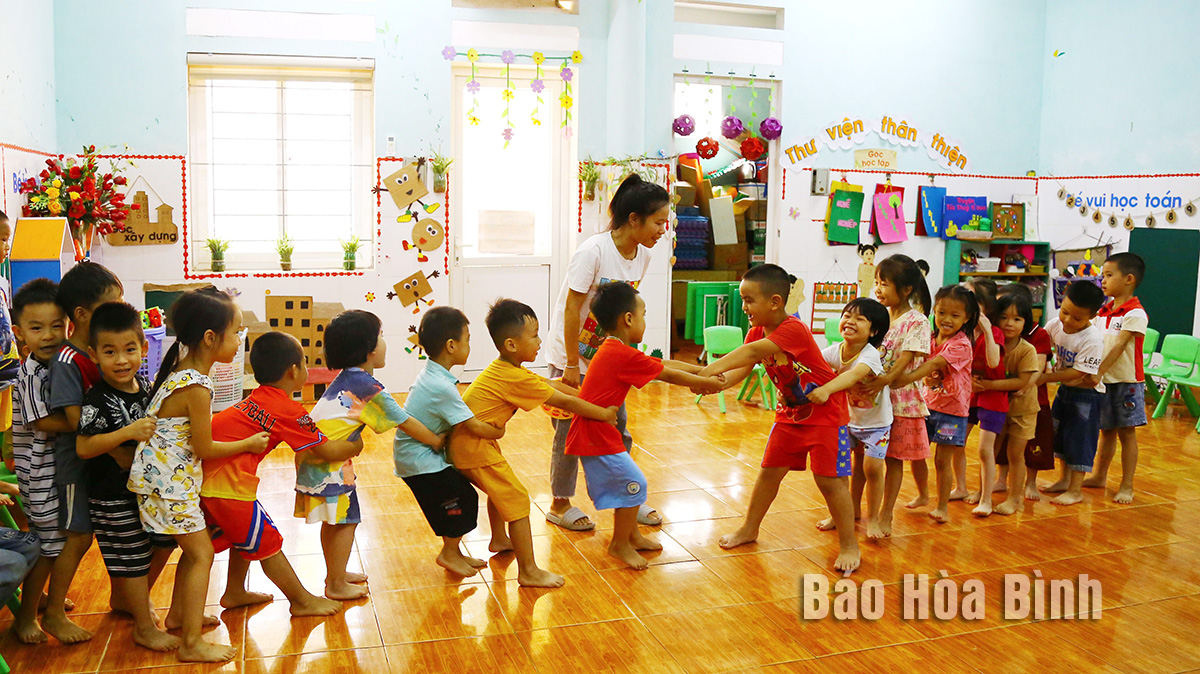 (HBO) -
The Vietnamese Party and State always consider education and training as a top national policy, and investing in education as investing in development. Thoroughly grasping the stances, guidelines and policies of the Party and State, over the past years, Hoa Binh province has taken concerted measures on education and training development, with attention paid to well implementing the 11th Party Central Committee's Resolution No. 29-NQ/TW, dated November 4, 2013, on fundamental and comprehensive innovation in education and training to meet the requirements of industrialisation and modernisation in the context of a socialist-oriented market economy and international integration.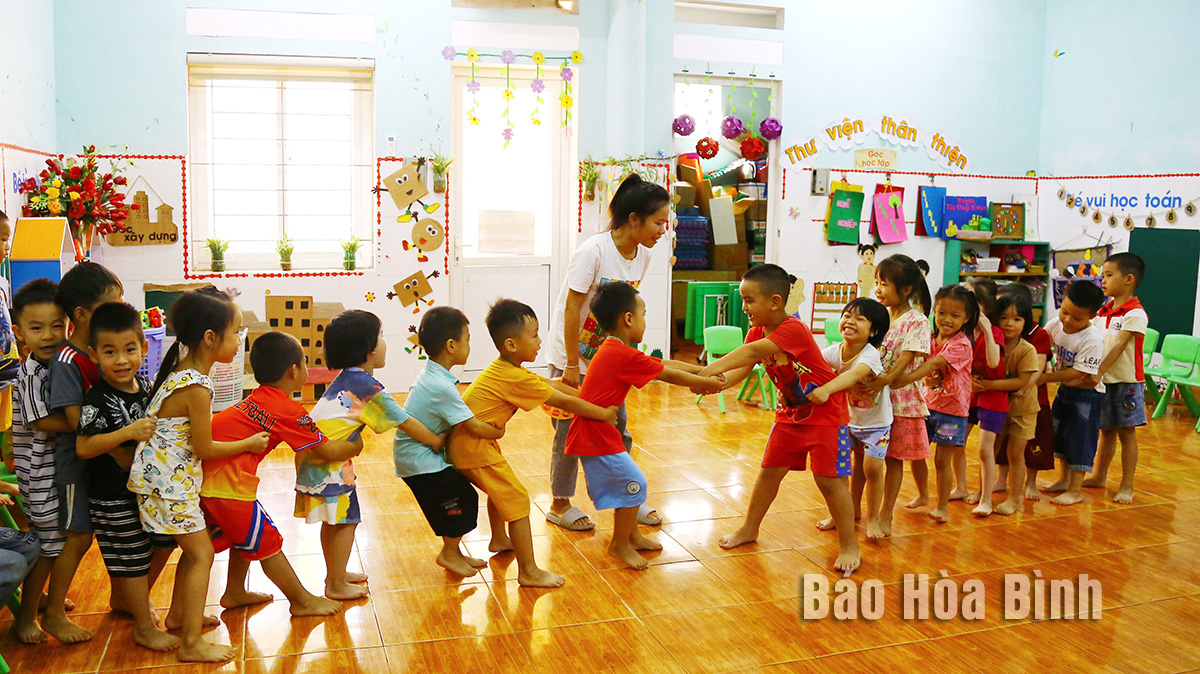 Kindergarten in Hoa Binh commune, Hoa Binh city, creates a cultural environment for children to develop comprehensively.
The quality of education universalisation and mass education is improved year after year. Many active teaching methods and teaching models in accordance with the 2018 general education programme are implemented, gradually shifting the educational process from mainly equipping knowledge to comprehensively developing learners' abilities and qualities.
At a recent conference to summarise the 10 years implementing Resolution 29-NQ/TW organised by the province, Nguyen Phi Long, alternate member of the Party Central Committee, Secretary of the provincial Party Committee, ordered the good implementation of mechanisms and policies for education and training development.
He stressed the need to pay attention to improving the quality of teachers and educational administrators by fostering their political and ethical qualities, and developing their teaching capacity in accordance with requirements of education and training innovation, building plans to develop non-public preschools and high schools and those meeting national standards for the 2023-2030 period, and implementing mechanisms and policies to attract contributions and sponsorship from individuals, organisations, and businesses at home and abroad to improve the quality of education.
It is also necessary to ensure equal treatment and create a fair and transparent competitive environment so that learners at non-public educational institutions can access educational opportunities and benefit from the Party and State's educational development policies, innovate methods and diversify forms of teaching in the direction of developing students' qualities and abilities, and reform the management of teaching activities, he added.