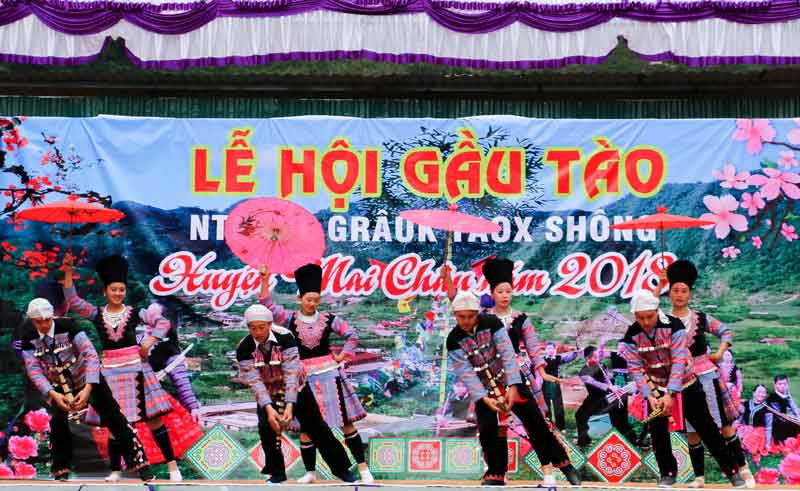 (HBO) – The Mong ethnic people in Hang Kia and Pa Co communes of Mai Chau district, the northern mountainous province of Hoa Binh, organised their Gau Tao Festival at the stadium of Hang Kia hamlet, Hang Kia commune. Representatives from departments and agencies of Hoa Binh province and Mai Chau district joined locals at the festival.
The traditional Gau Tao Festival reflects the belief, custom and practice of the Mong ethnic group. Through the annual festival, the Mong people pray for bumper harvests and best things.

This is the second time the festival has been restored in Hang Kia commune, aiming to meet the aspirations of the local Party Committee, authority and people, and promote the history, culture and tourism potential of the two communes.

Following the opening ceremony was the ritual of Neu pole planting which took place on a vast, flat land surface, with the pole's top tilting eastward where the sun rises, with the hope of bearing a child and having bumper crops.
After the Neu pole was planted, thay cung (sorcerer) burnt incense and walked around the tree to ask the God for bumper crops, favourable weather conditions, happiness, good health and smooth business.

Apart from special art performances, the festival featured booths introducing traditional dishes of the Mong people and sport events, reflecting cultural identities of the Mong group in Pa Co and Hang Kia communes, Mai Chau district.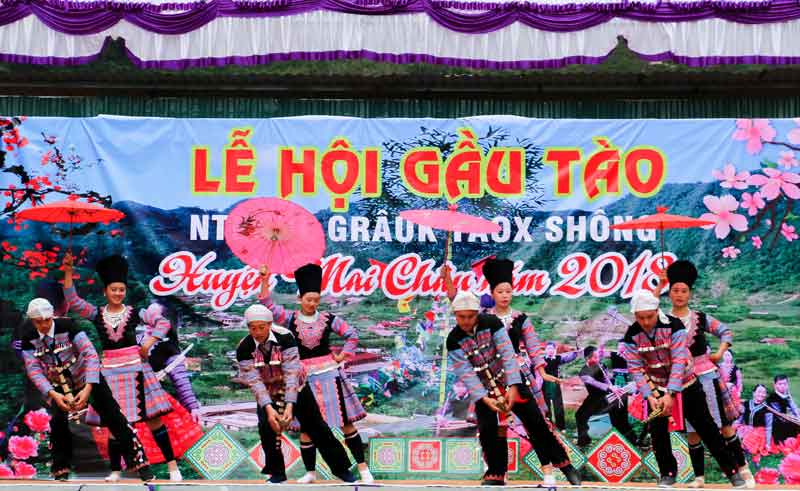 An art performance at the festival.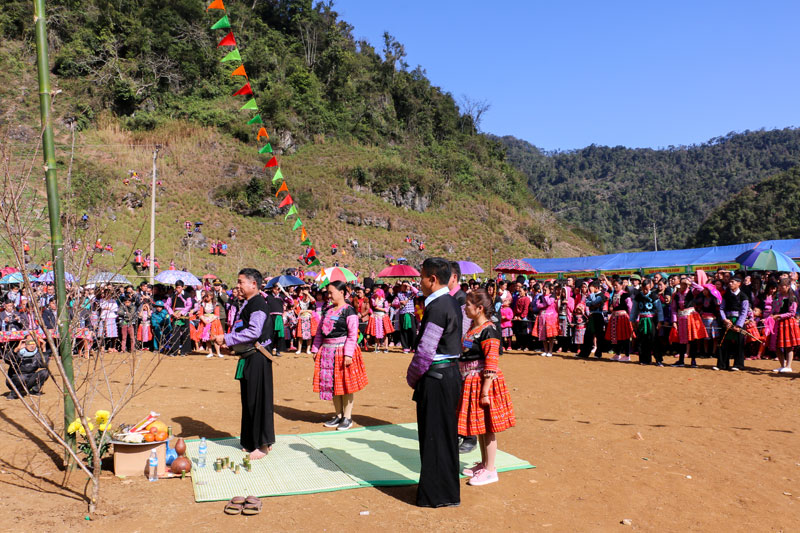 Sorcerer prays at Neu pole planting ritual at Gau Tao festival.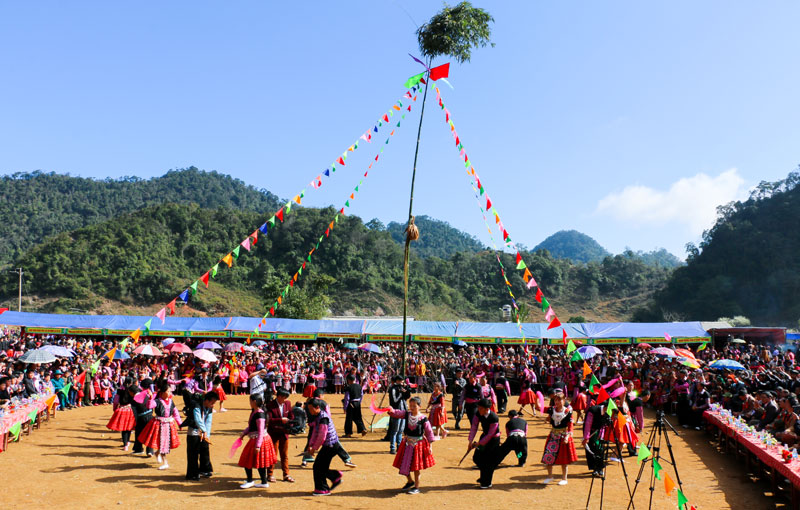 Mong young girls and boys dance and sing around Neu pole at Gau Tao festival.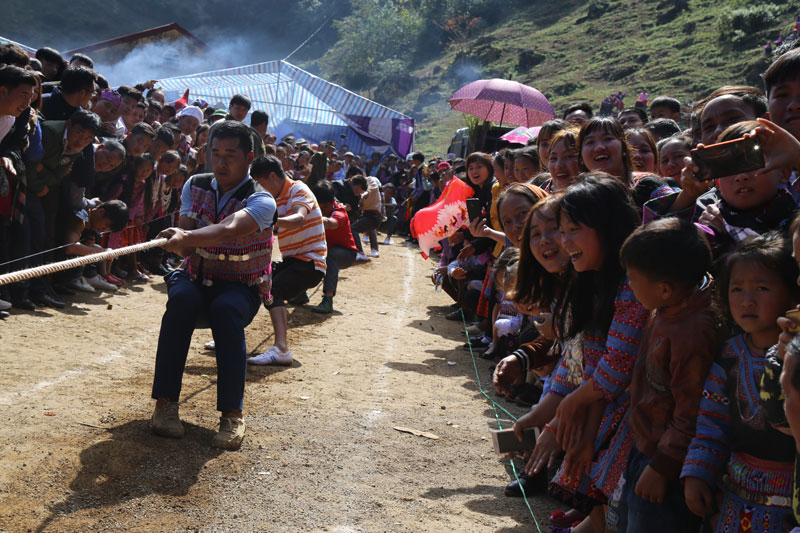 Tug of war is played at the festival, demonstrating strength and solidarity of Mong men.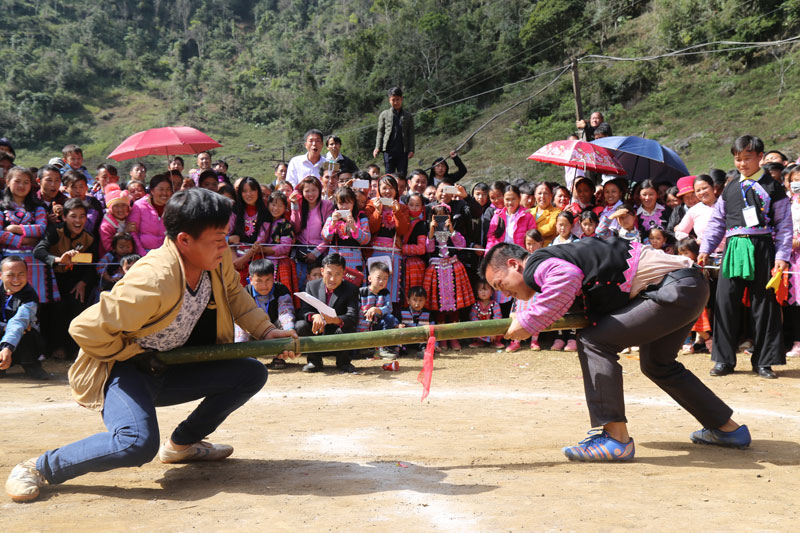 Many young people participate in stick pushing at the festival./.