Five days after midnight floods poured into the two villages of Tung Nun and Lung Tam Thap, roads leading to the area had been cleared for vehicles on June 29. Nhan Dan reporters have arrived at the scene to document the heavy losses to locals after floods and landslides swept across Lung Tam commune, in Quan Ba district, in the northernmost province of Ha Giang.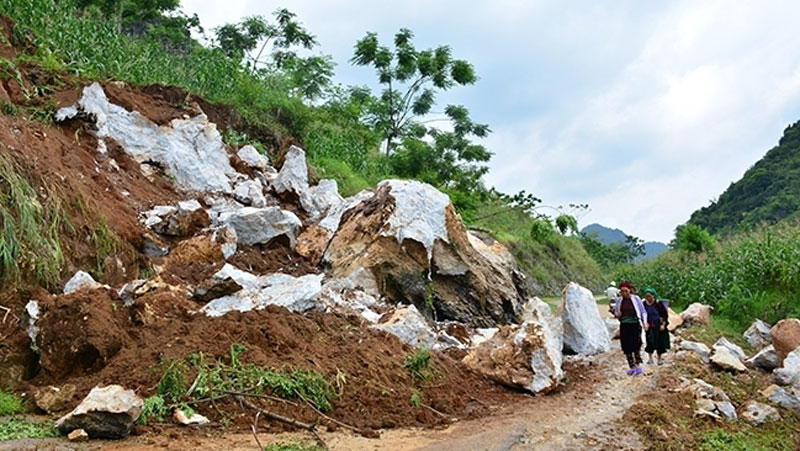 Heavy rain caused a landslide and large boulders blocked the only path leading to the Lung Tam commune People's Committee.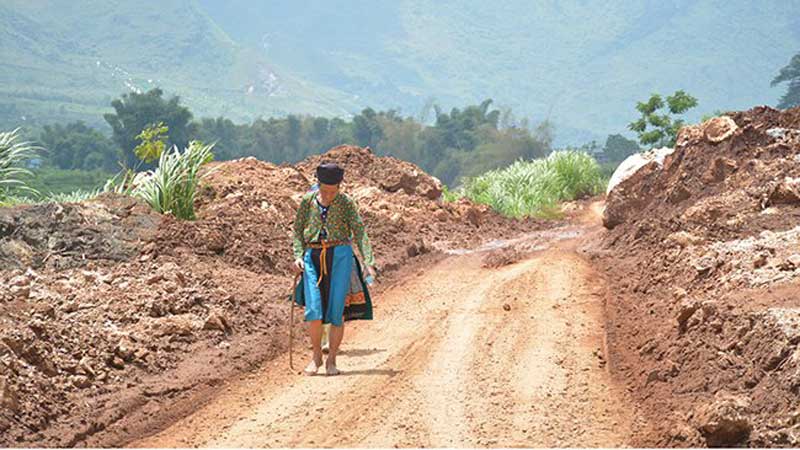 The road from the Commune People's Committee to Lung Tam Thap and Tung Nun hamlets has been cleared but is still full of mud and flood debris.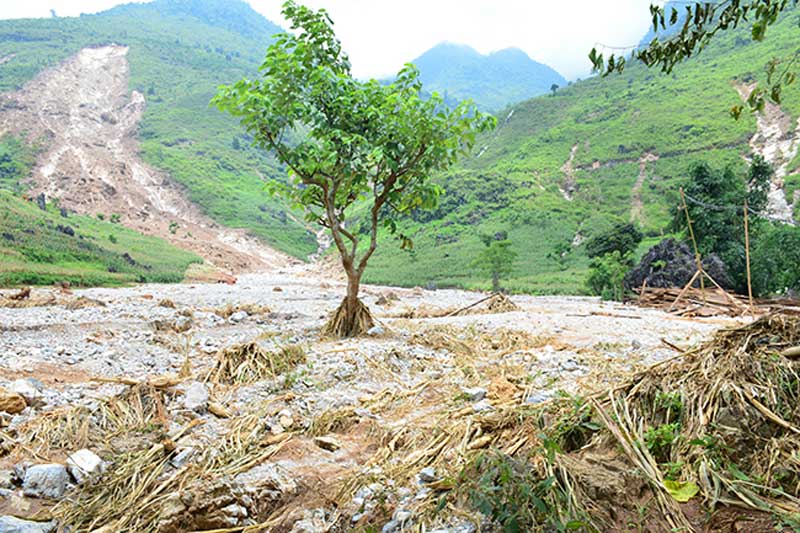 One of the worst affected areas is Tung Nun hamlet. Houses and crops were washed away in one night.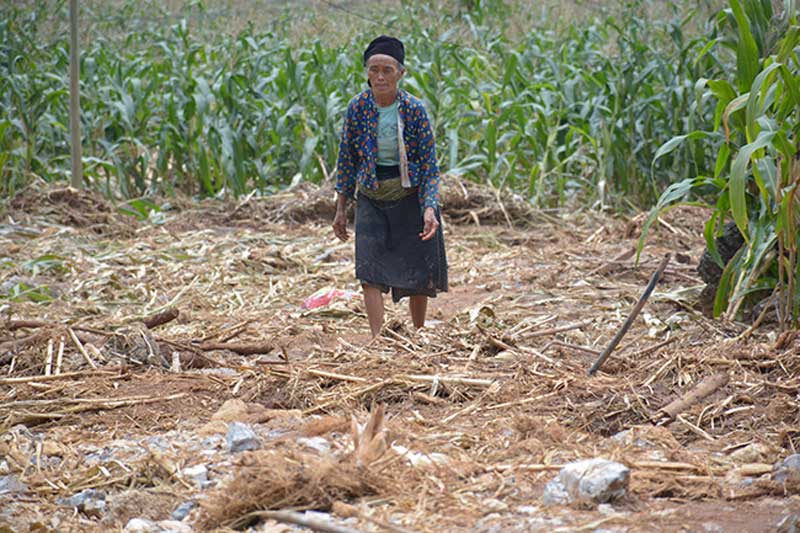 An elderly ethnic woman walks through the middle of her family's corn field. Most of the field was swept away in the floods.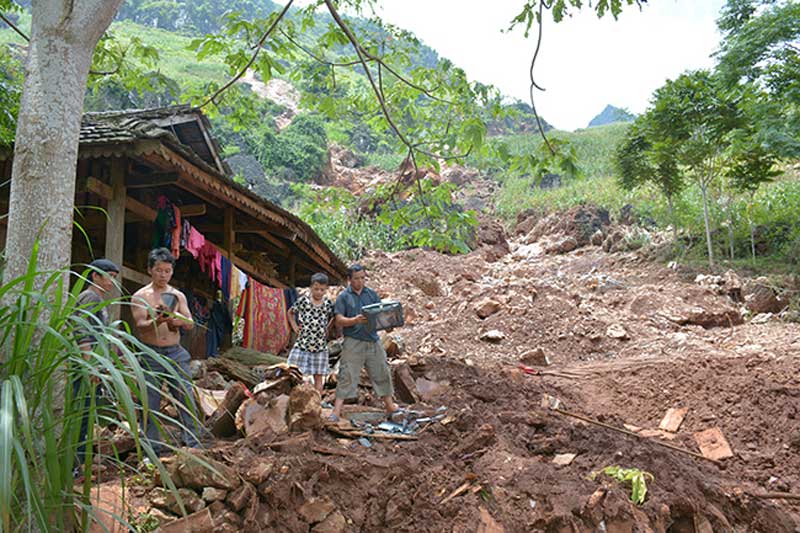 Members of a family in Lung Tam Thap hamlet are cleaning their damaged property. Fortunately, the flash flood avoided their house by mere inches.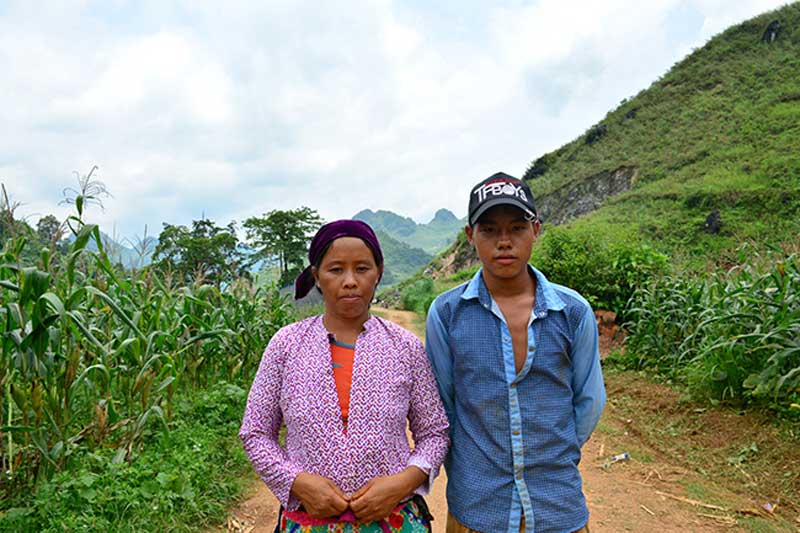 But it was not so for the family of Thao Thi My and her 17-year-old son Vang Mi Sau, as their house was swept away by the floods.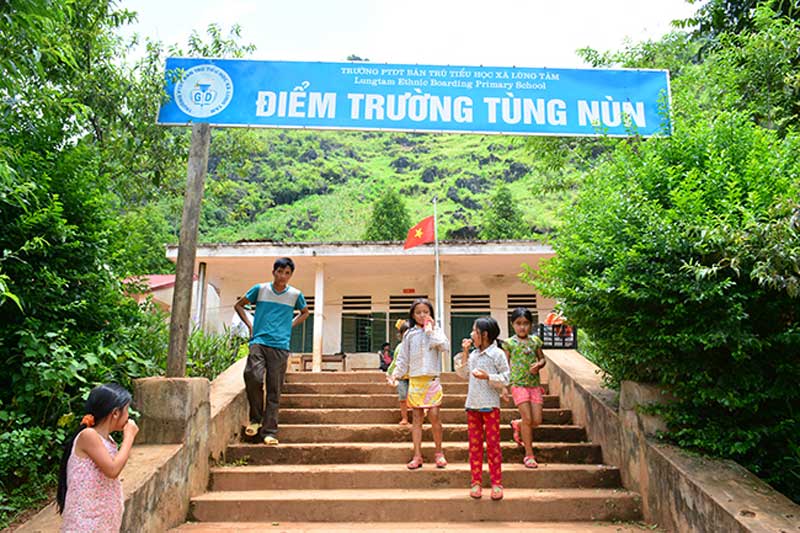 Tung Nun school has been designated as a temporary shelter for families who lost their homes during the floods.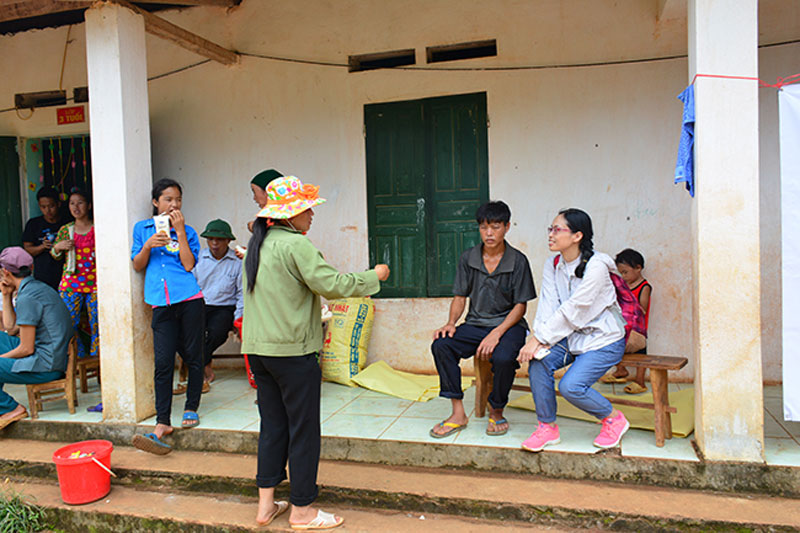 The campus has become a community living space for families recovering from the devastation.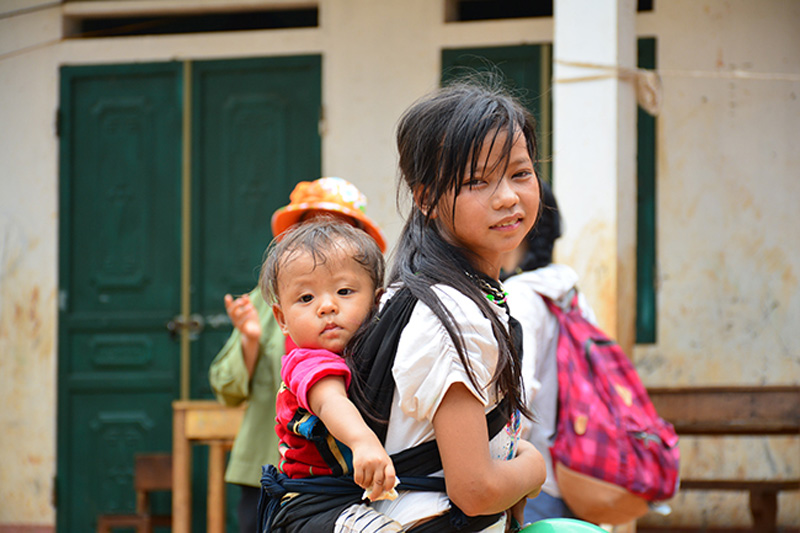 School grounds have also become the children's playground.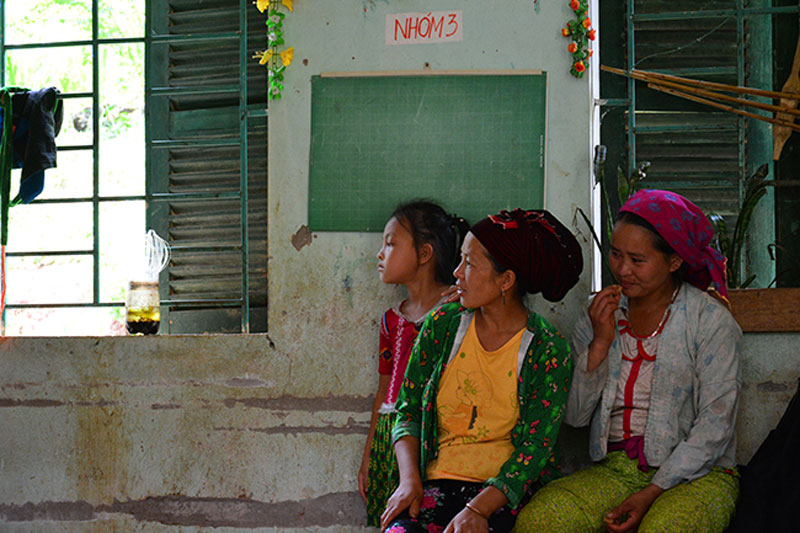 Classrooms are now temporary homes for flood victims who lost their homes and livelihoods.
Source: NDO