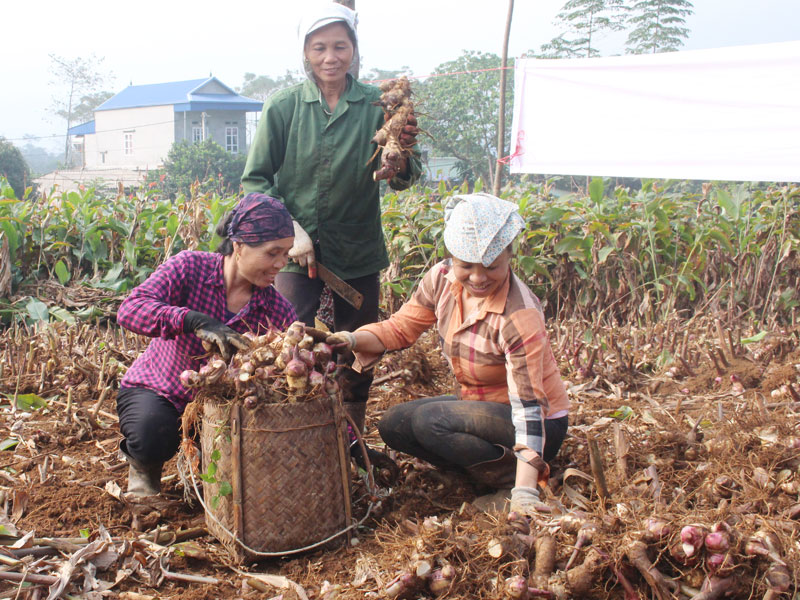 (HBO) -
Beginning harvesting in the last 2 months of the year, farmers in Da Bac district are excited b
ecause arrowroot product
has good harvest and price
. In some communes such as
Tan Minh, Tu Ly and Cao Son communes
... arrowroot tree is
one of the two major commodity crops, making important contributions to poverty reduction and socio-economic development in the locality.
A lot of famers in Da Bac district have turned to new varieties with the yield of up to 100 tons per ha, earning the average 150-200 million VND per ha. Reporters of Hoa Binh Newspaper recorded some images in the arrowroot harvest season in Da Bac district.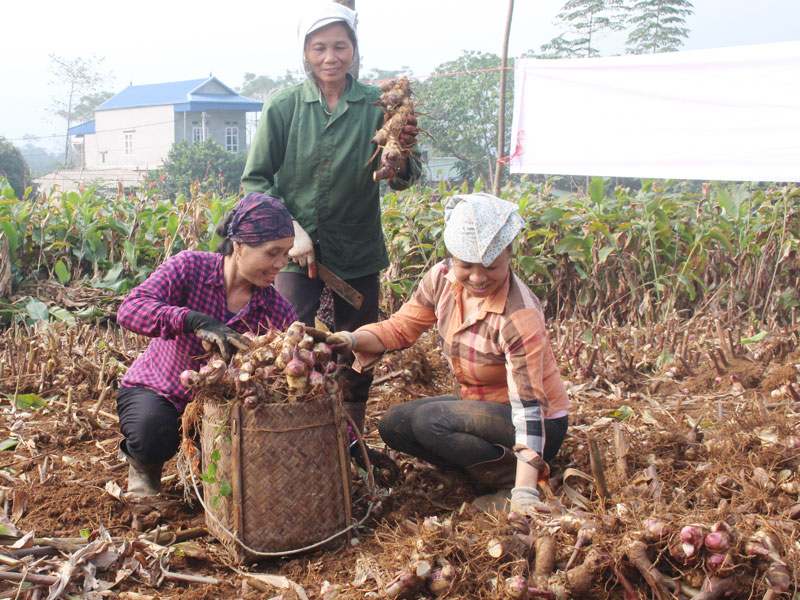 Farmers in Son Phu hamlet, Cao Son commune, Da Bac district are happy for winning the

arrowroot

harvest.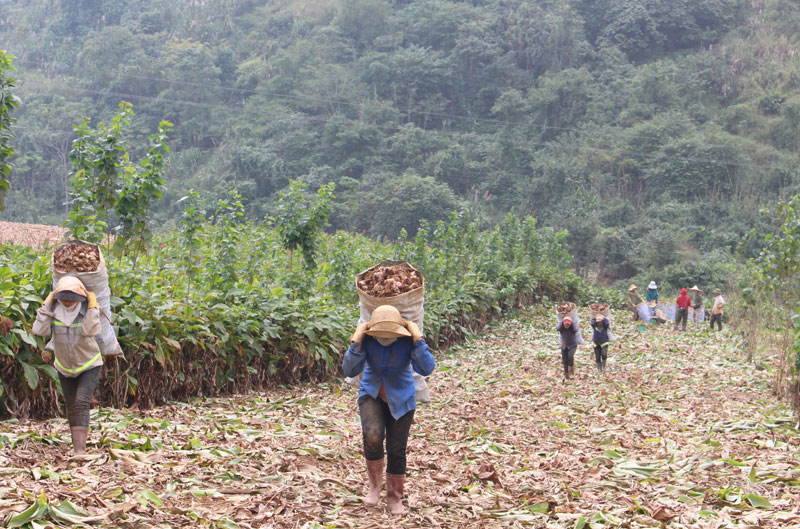 Farmers in Tan Minh commune, Da Bac district were busy harvesting
arrowroot.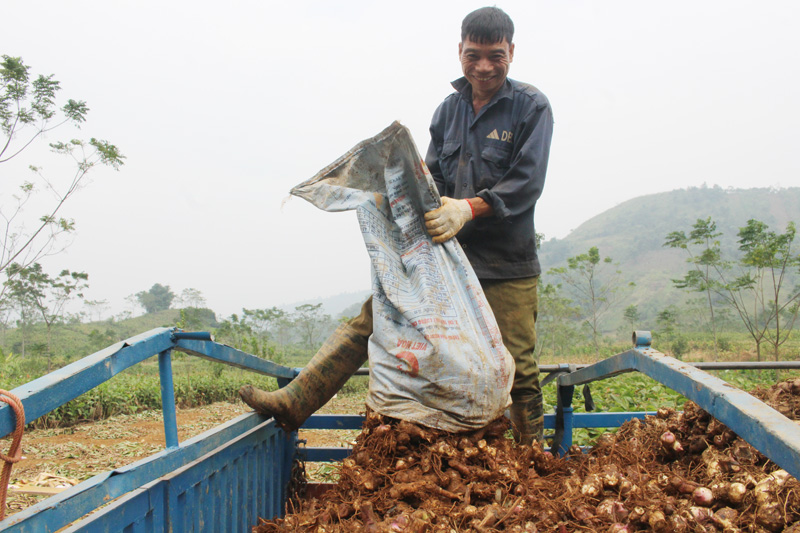 In new arrowroot planting areas, productivity and output doubled.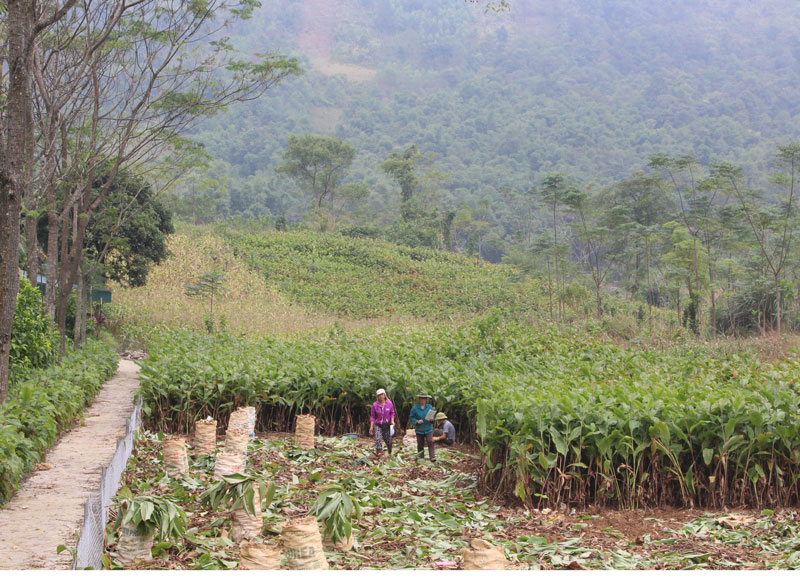 With high productivity, favorable consumption situation, stable price as at present, arrowroot tree gives income value 4 times higher than maize, 5 times higher than rice.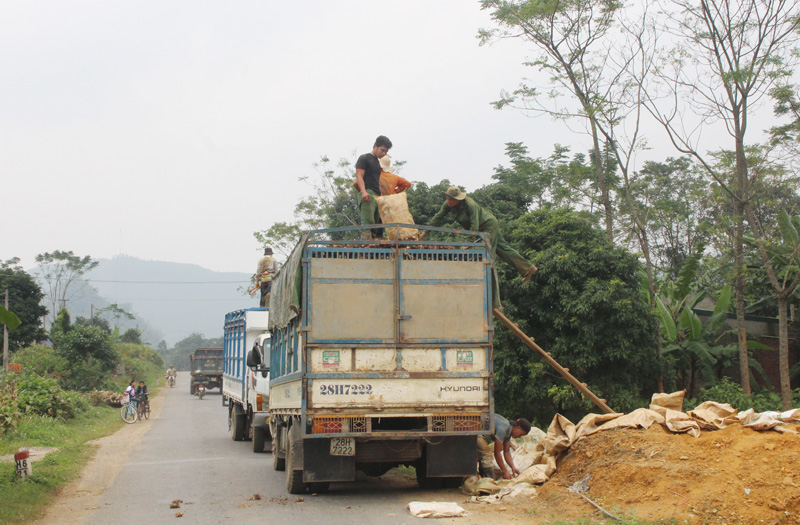 The trucks are full of arrowroots hustling to the processing area.