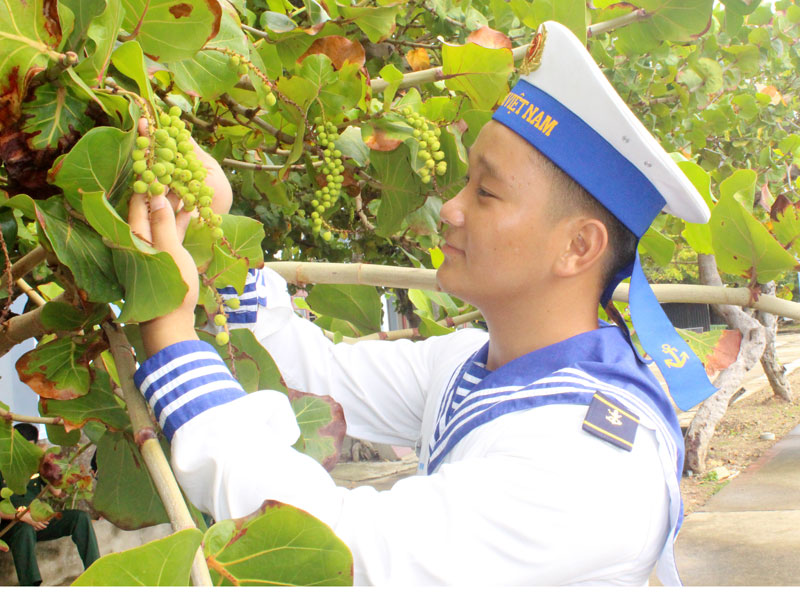 (HBO) - In the large Truong Sa Islands, known as the heart of the beloved Truong Sa, in addition to the square stormy eagle trees, Camellia sinensis is a popular plant grown all over the island.
Camellia sinensis has a strong vitality, even though the far-away island is all year round in storms and salty sea salts, this tree still grows and develops steadily, creating a green color full of vigor among the immense coincidence. The bunches full of fruits with the shape identical to the bunches of grapes on the mainland, therefore the officials and soldiers on the island have called them with the lovely name of the "Sea Grape". Below are photos of this resilient tree that the journalist of Hoa Binh newspaper has recorded on a mission to Large Truong Sa.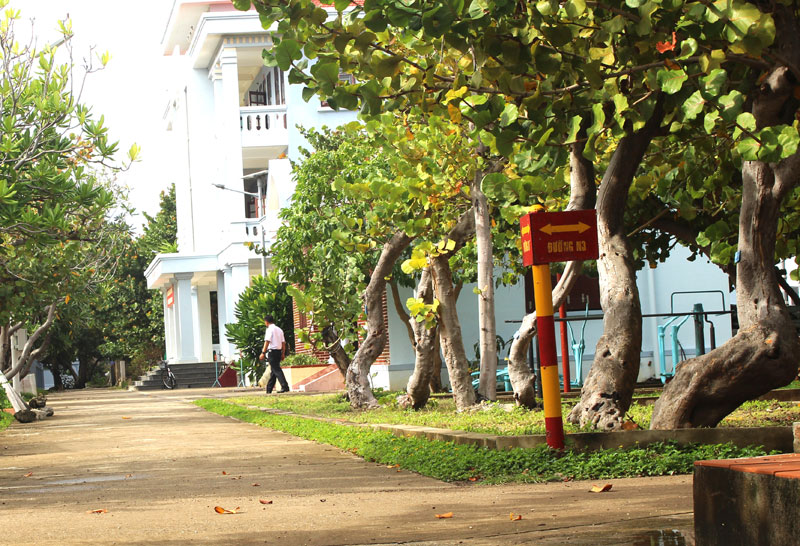 Along with the eagle trees and the square eagle trees, "sea grapes" are most grown on Large Truong Sa Islands.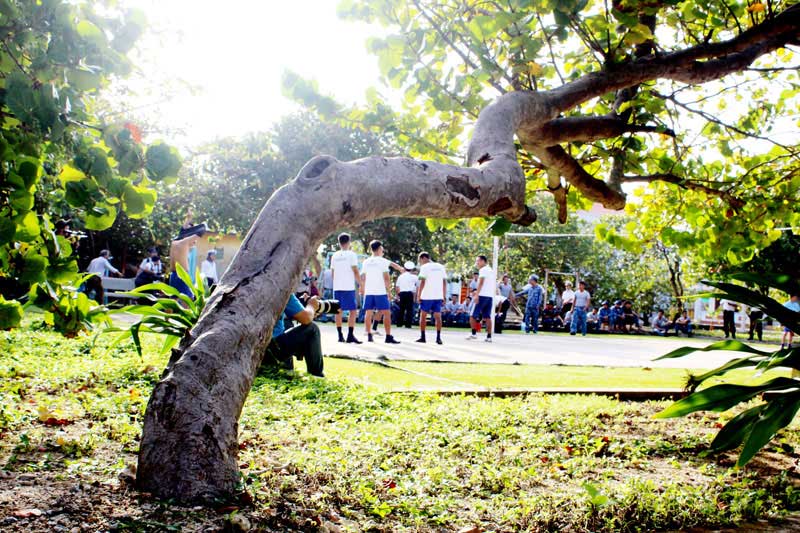 Severe sunshine, wind and thunderstorms have created a "unique" position for the "sea grapes".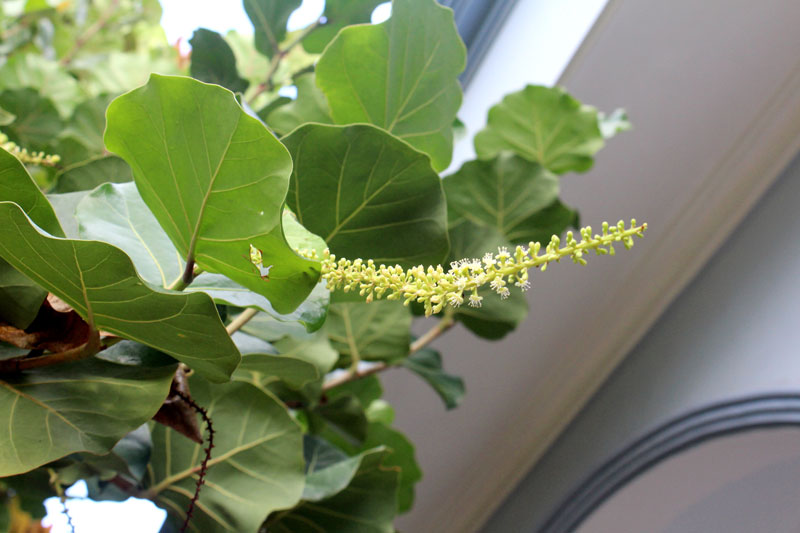 The leaf with the size of the adult's both hands is shaped like a lotus leaf. And the flowers are white with the pleasant smell.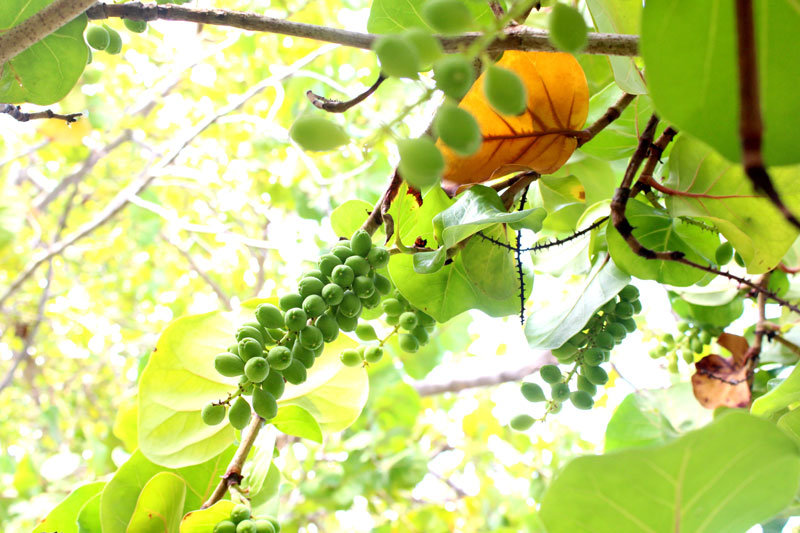 The bunches of "sea grapes" are laced in the leaves.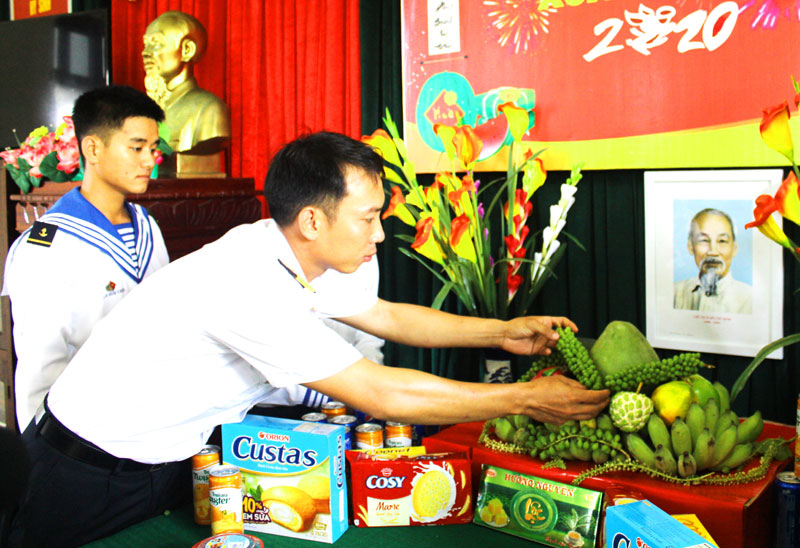 The bunches of "sea grapes" are indispensable in the five-tray fruits of Tet holiday for officers and soldiers on Large Truong Sa Island.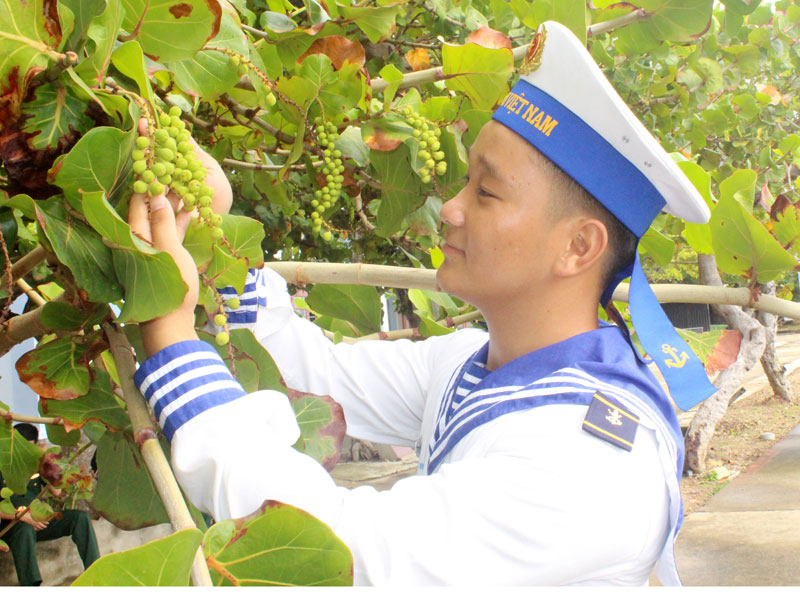 Young soldiers with bunches full of "sea grapes".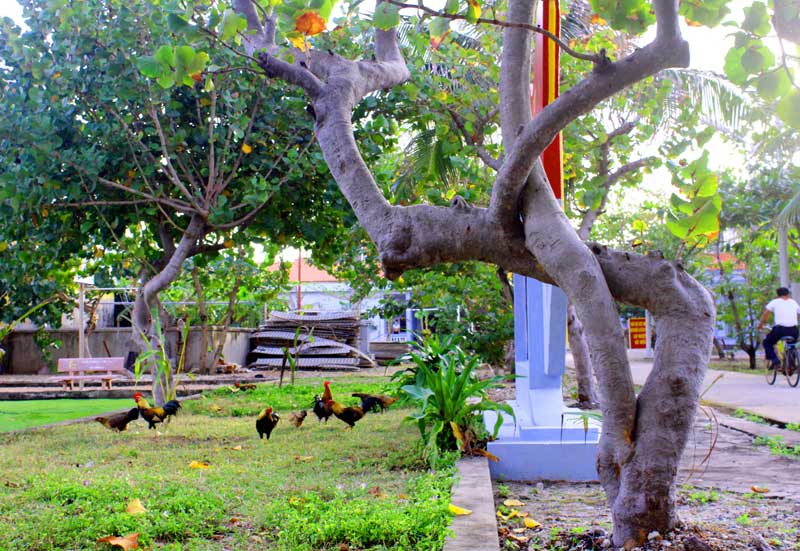 "Sea grapes" with unique curving shapes have created an interesting landscape highlight on Large Truong Sa Island.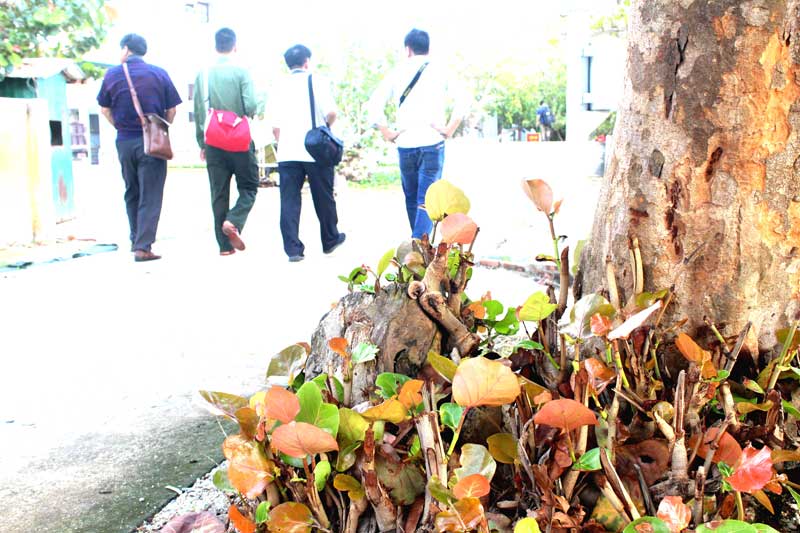 The "Sea grape" is a tree with strong vitality, resistant to the wind, sunshine and salt of the sea. It is also a symbol of the loyalty of the Vietnamese army and people in the sacred Truong Sa Islands of the Fatherland.