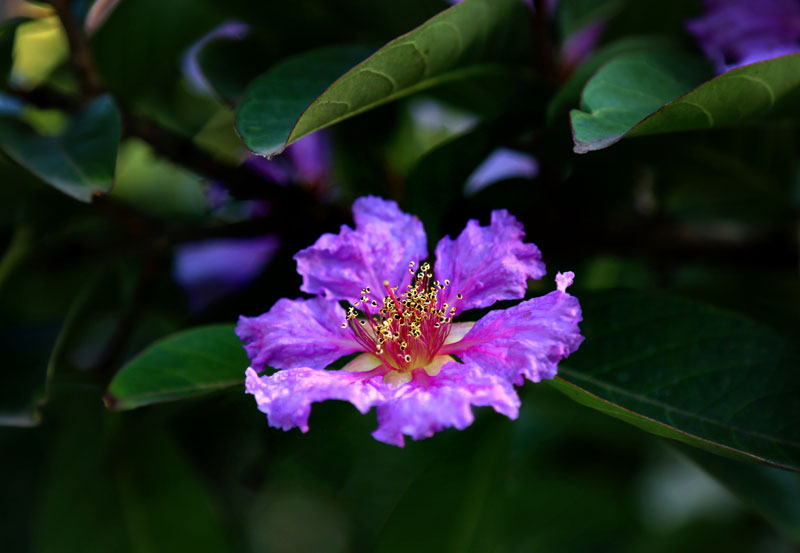 (HBO) - In May, the sunshine casts a shadow on the streets of the city. The rows of cool shady lagerstroemia trees are covering the passionate purple color of the summer flowers. How beautiful they are. It is amazingly beautiful ... Those are the feelings of many people when being overwhelmed in the purple color of the lagerstroemia trees in Hoa Binh city.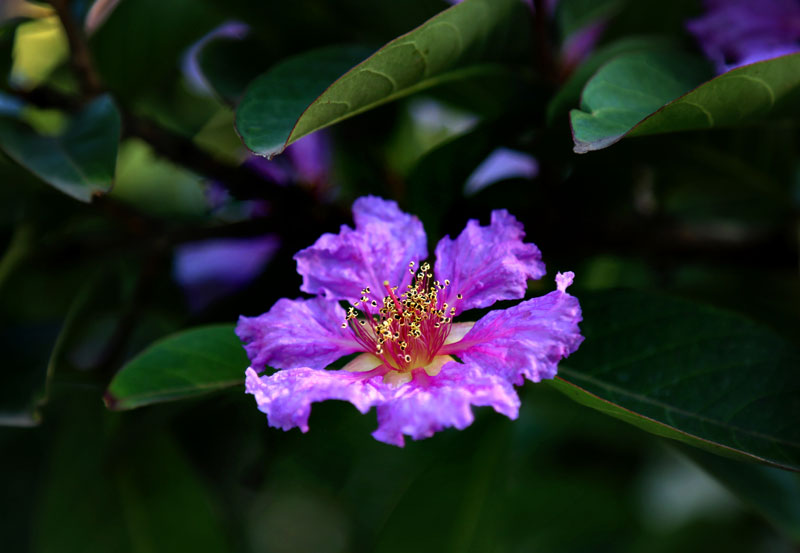 The purple color of lagerstroemia flowers is featured on the background of green leaves.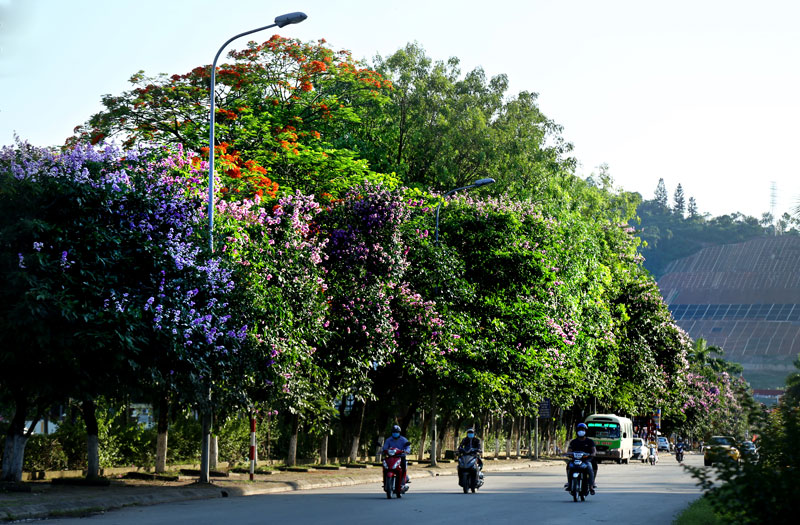 The purple color is covered on the green background of the row of green trees on Tran Hung Dao street (Hoa Binh city).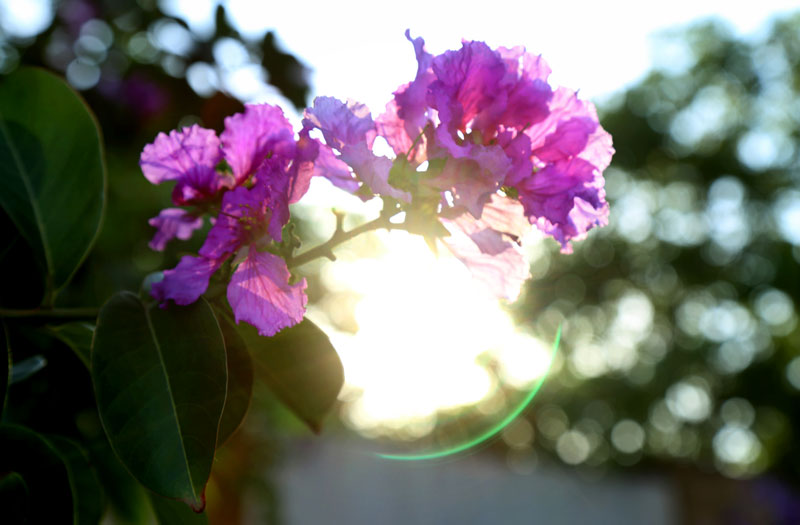 The flowers are sparkling under the golden sun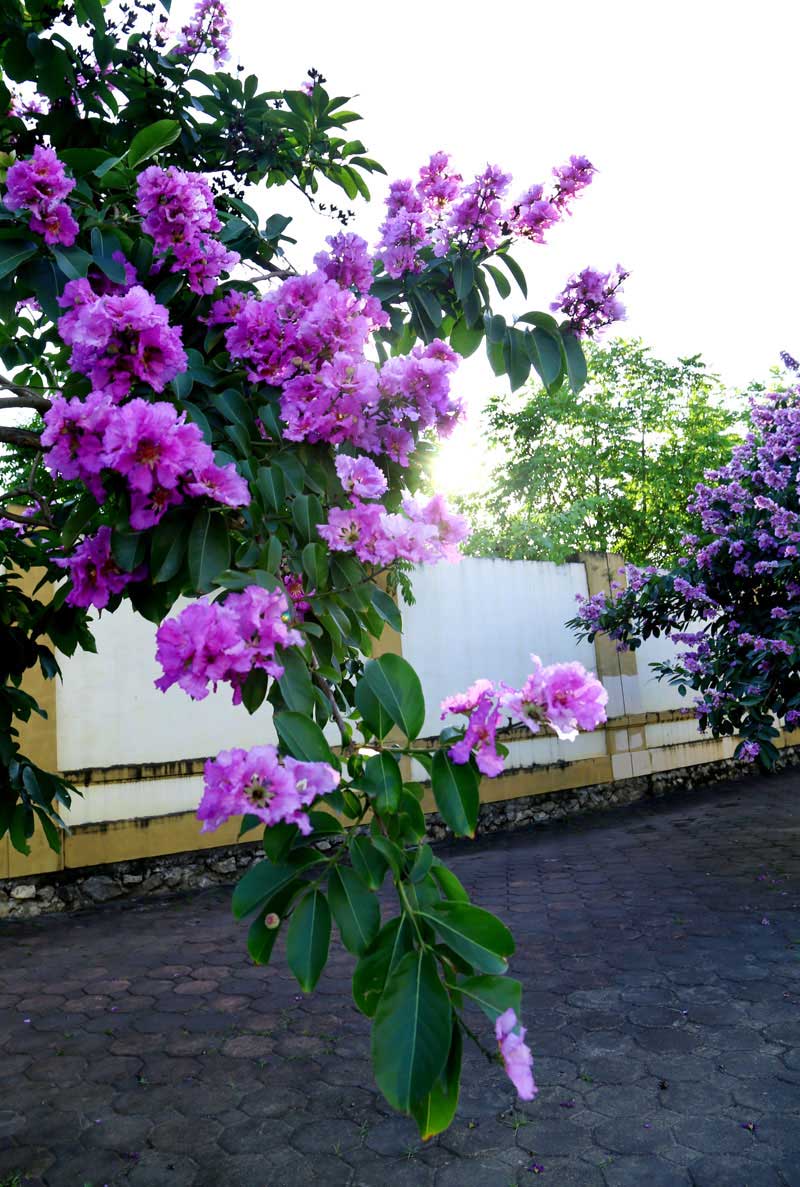 The lagerstroemia trees are filled with flowers drooping down the smooth roads.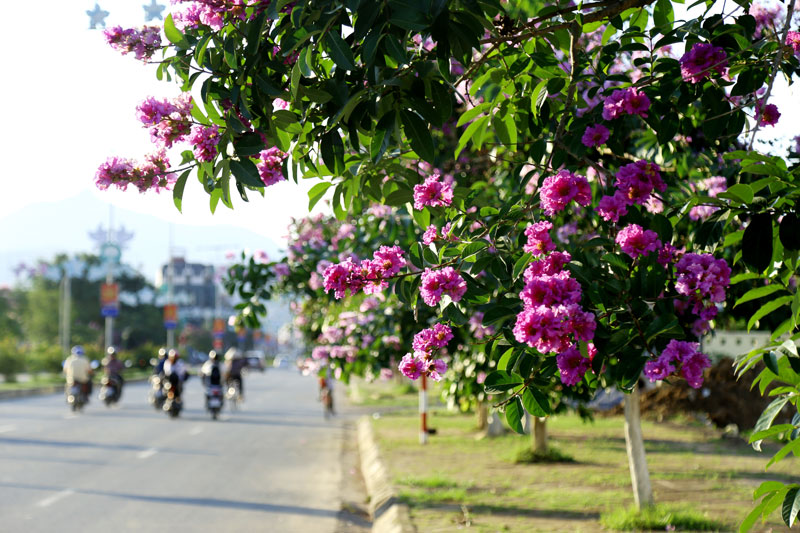 The street is gentler than ever.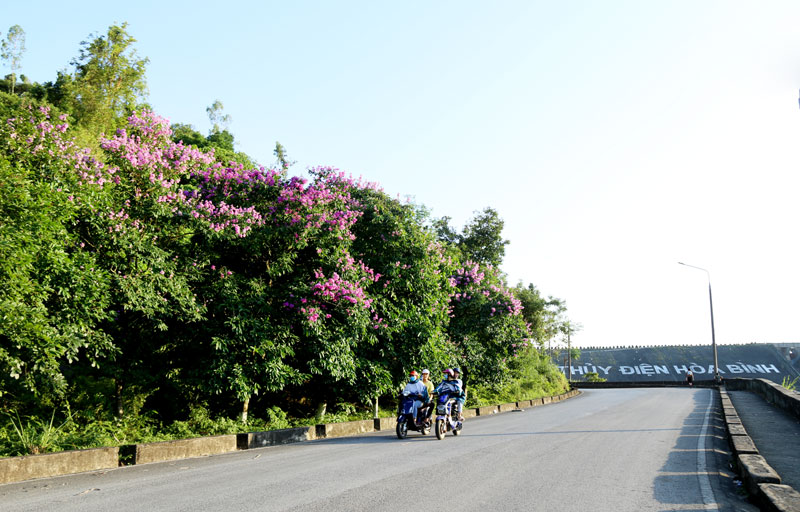 The road to the Hoa Binh hydroelectric plant is also painted in purple creating an attractive picture for visitors.