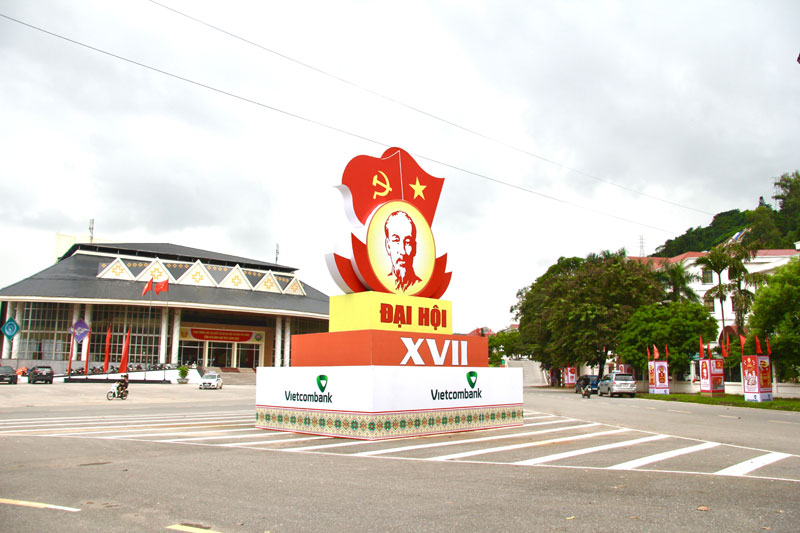 (HBO) - Over the past days, all the streets and central areas of Hoa Binh city have urgently been decorated with colorful flags, banners, panels, ... to welcome the 17th congress of Hoa Binh Provincial Party Committee, the term 2020-2025, which is expected to take place in 3 days (from October 1 to October 3) at the Provincial Cultural Palace.
The urgency in the preparation has contributed to creating an exciting atmosphere before the congress, attracting the special attention of the officials, the party members and the people of ethnic groups in the province.
Here are some photos taken by Hoa Binh Newspaper's reporters in the downtown of Hoa Binh city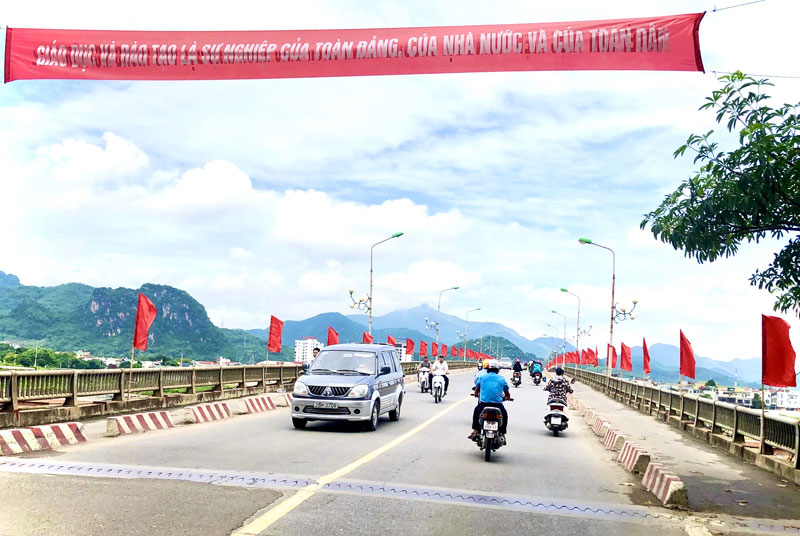 Hoa Binh Bridge 1, the main crossing point for the people on both sides of Da River, is full of brilliant flags on both sides of the bridge.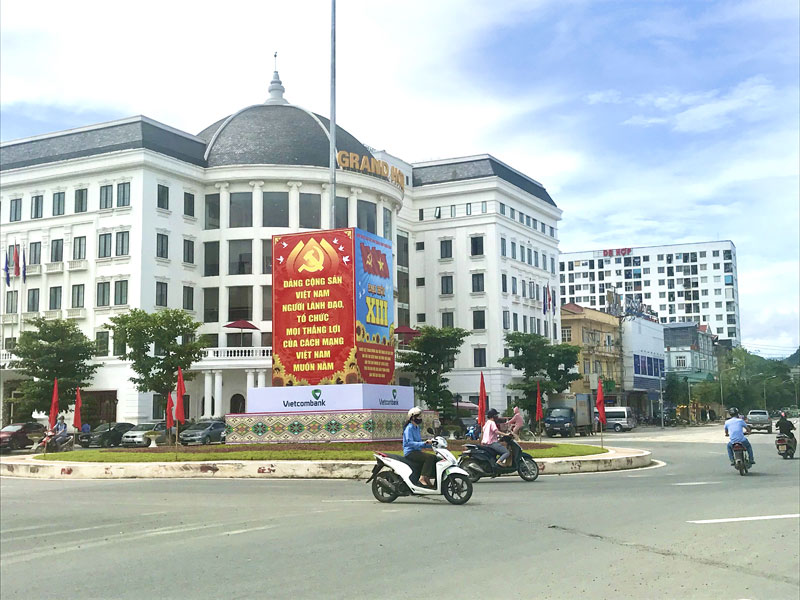 There are flags and panels in the area of the intersection from Hoa Binh Lottery Company to Hoa Binh 1 Bridge to welcome the congress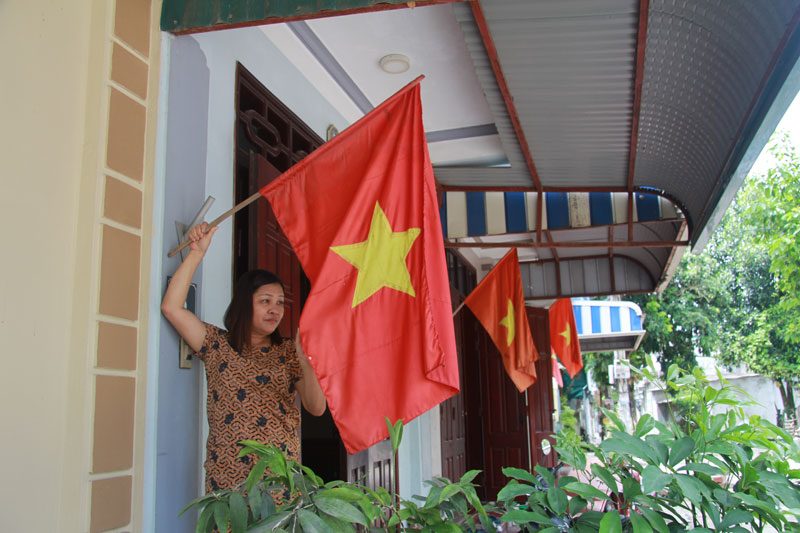 The people of group 1 in Tan Hoa ward (Hoa Binh city) are preparing to hang flags in the residential area.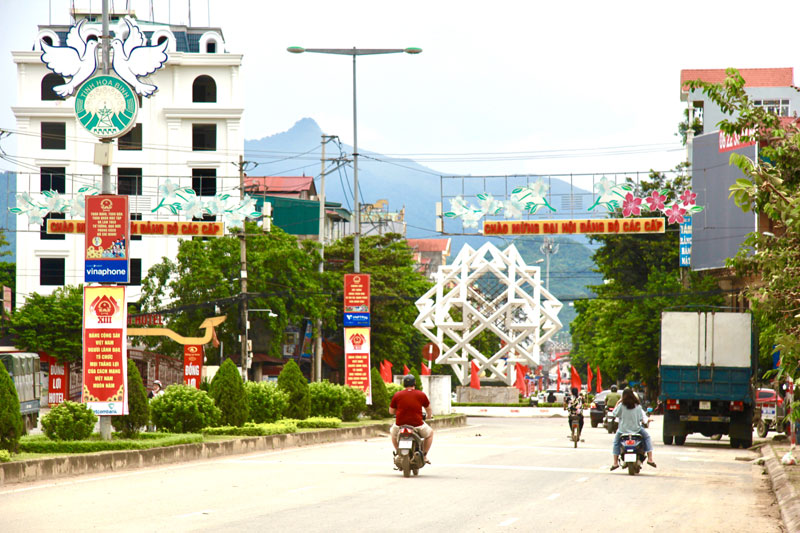 From the intersection of Chi Lang road to Hoa Binh Square, there are colorful panels, slogans and flags.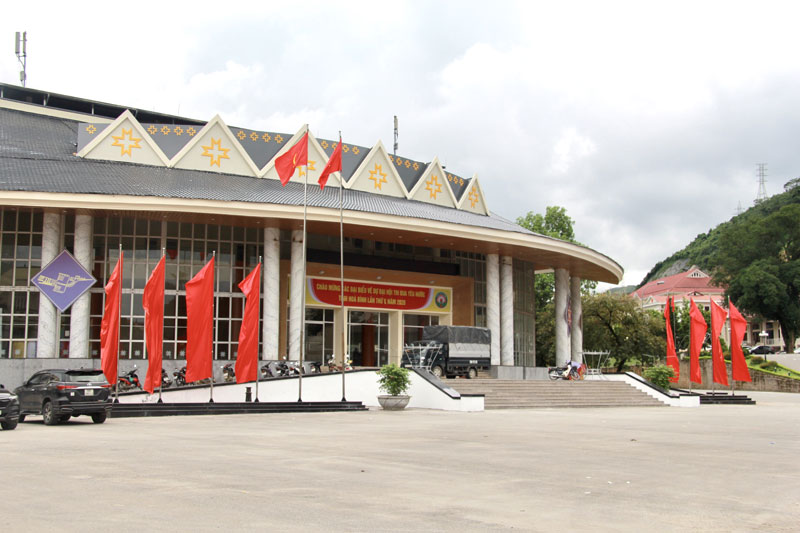 The provincial cultural palace where the congress takes place has been cleaned, and it is highlighted with the flying red flags.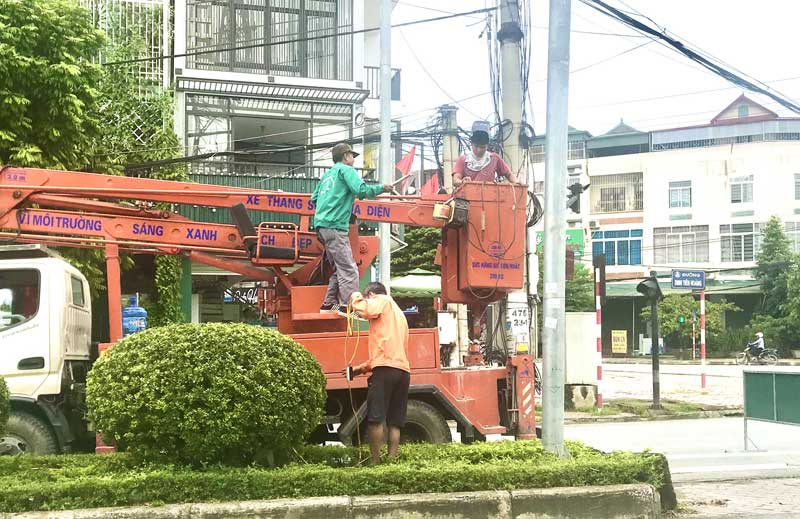 The team of workers work day and night to check and ensure that the electric lines light up the main streets to serve the congress.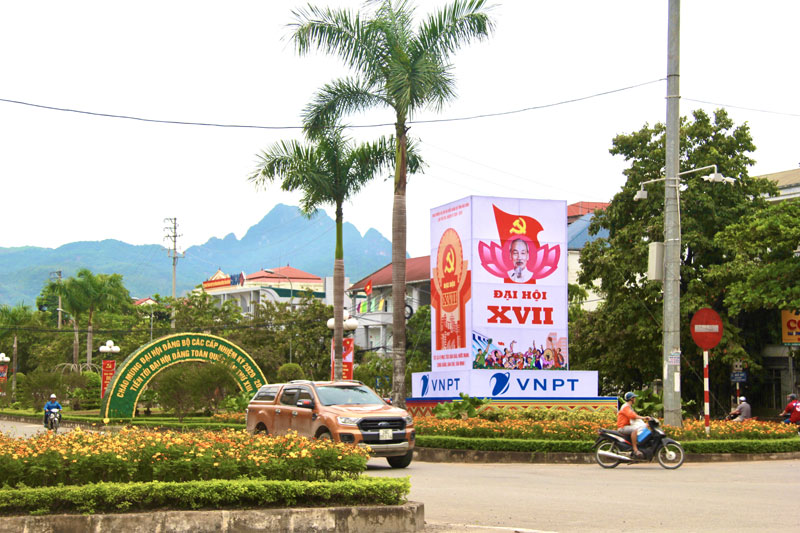 Tran Hung Dao Street has brilliantly been decorated with the flexible panels on the median strip and a variety of colorful flowers.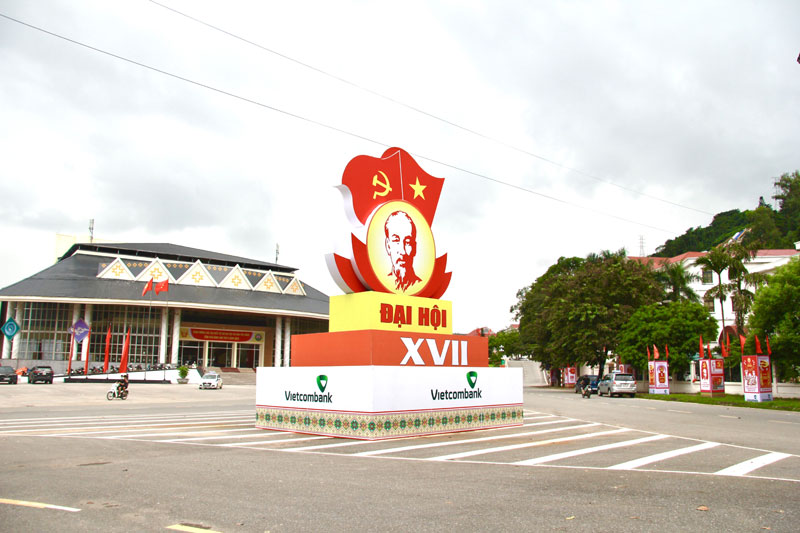 The area of the intersection at the Provincial Cultural Palace is brilliant with a panel having the image of the Party flag, the Fatherland flag and the image of Uncle Ho.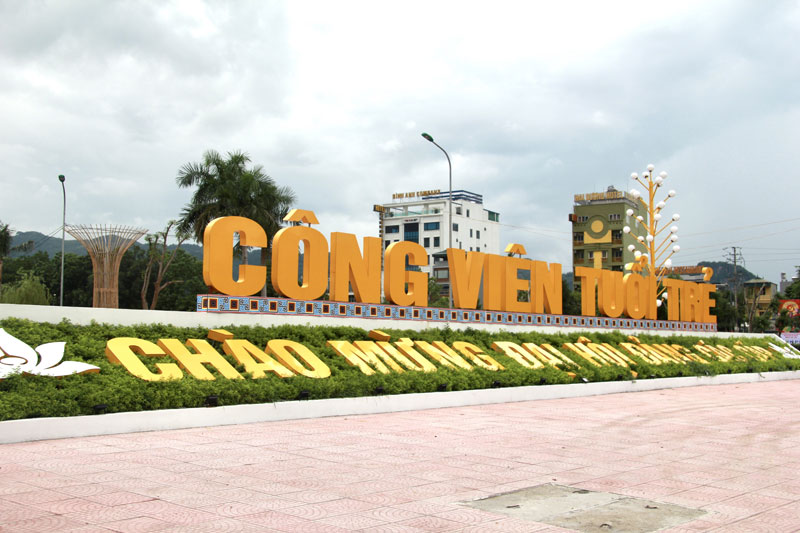 The Youth Park is the work welcoming the Party Congress at all levels, which has been completed and put into operation to serve the People.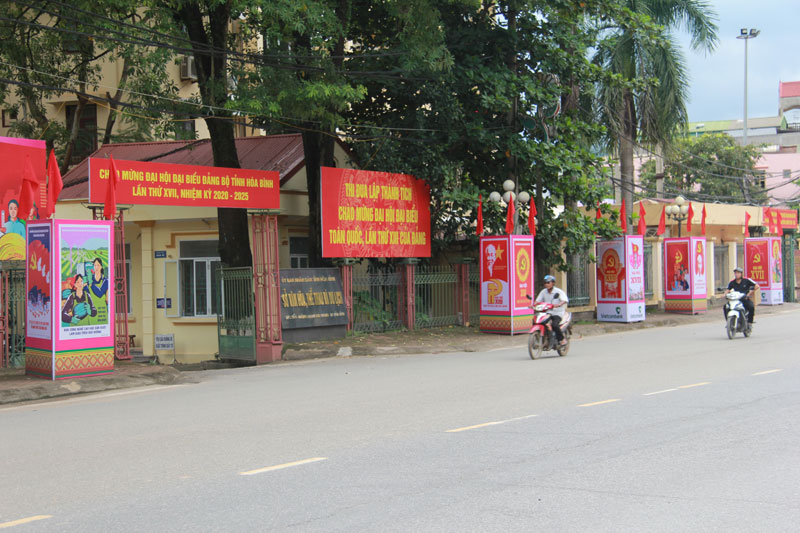 There are banners and slogans to welcome the congress at the headquarters of some agencies and departments in the city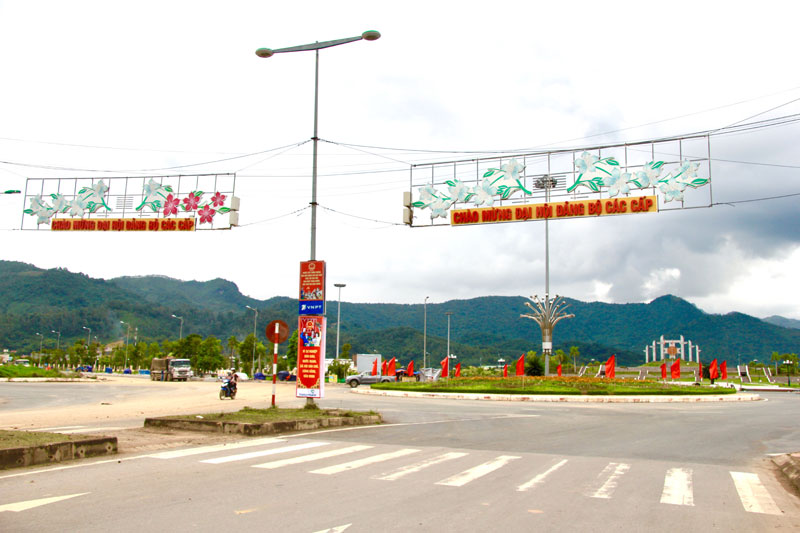 The area of Hoa Binh Square has beautifully been decorated.