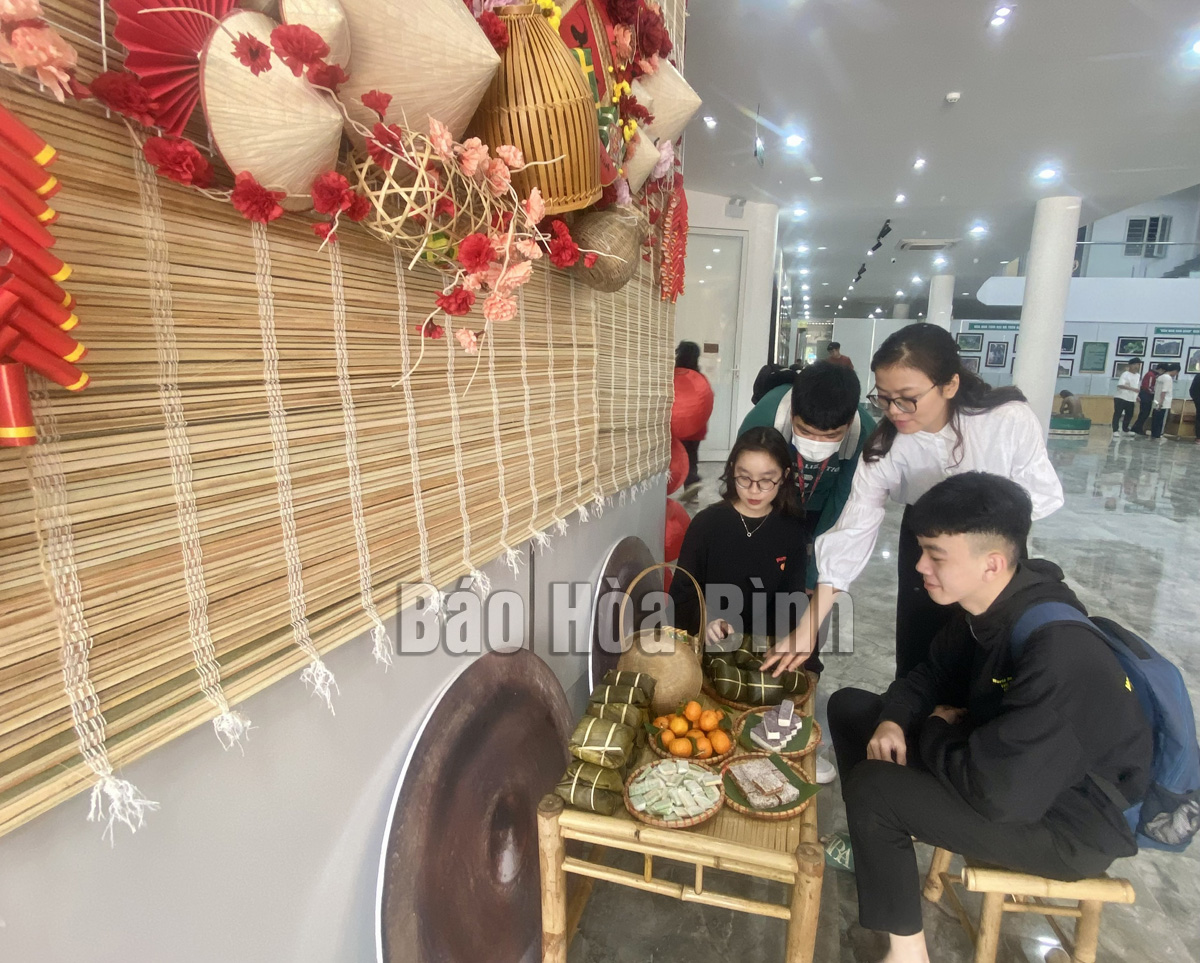 (HBO) - On 2 days (January 12-13), at the Museum of Hoa Binh province, there are attractive experiential activities bringing a space of cultural and historical connection. This is the first program taking palce to welcome the Lunar New Year, the Year of Cat, attracting a large number of tourists, especially students participating in the experience of welcoming the traditional New Year. Hoa Binh newspaper has recorded the vivid realistic images and many interesting activities in the program.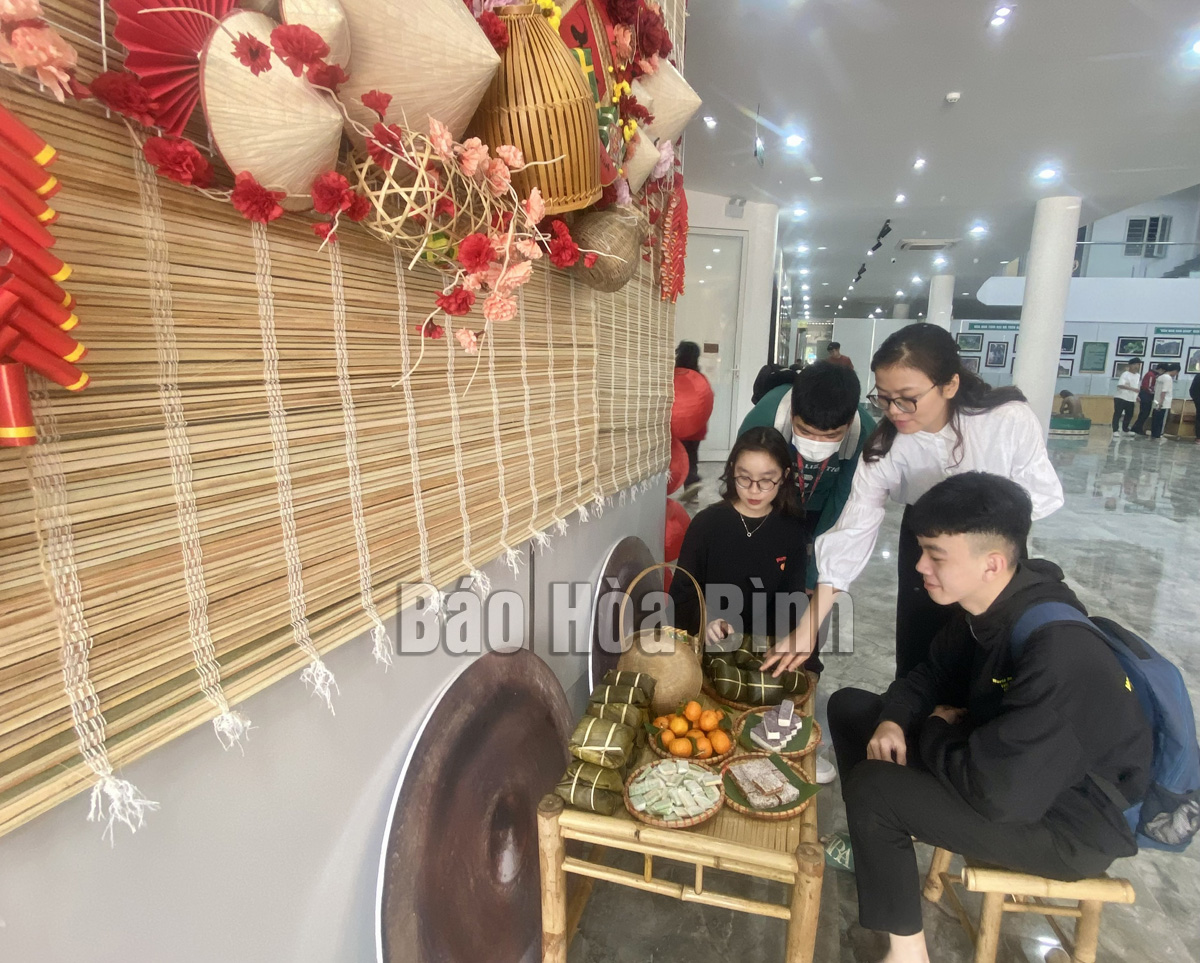 Experiencing the taste of traditional Tet.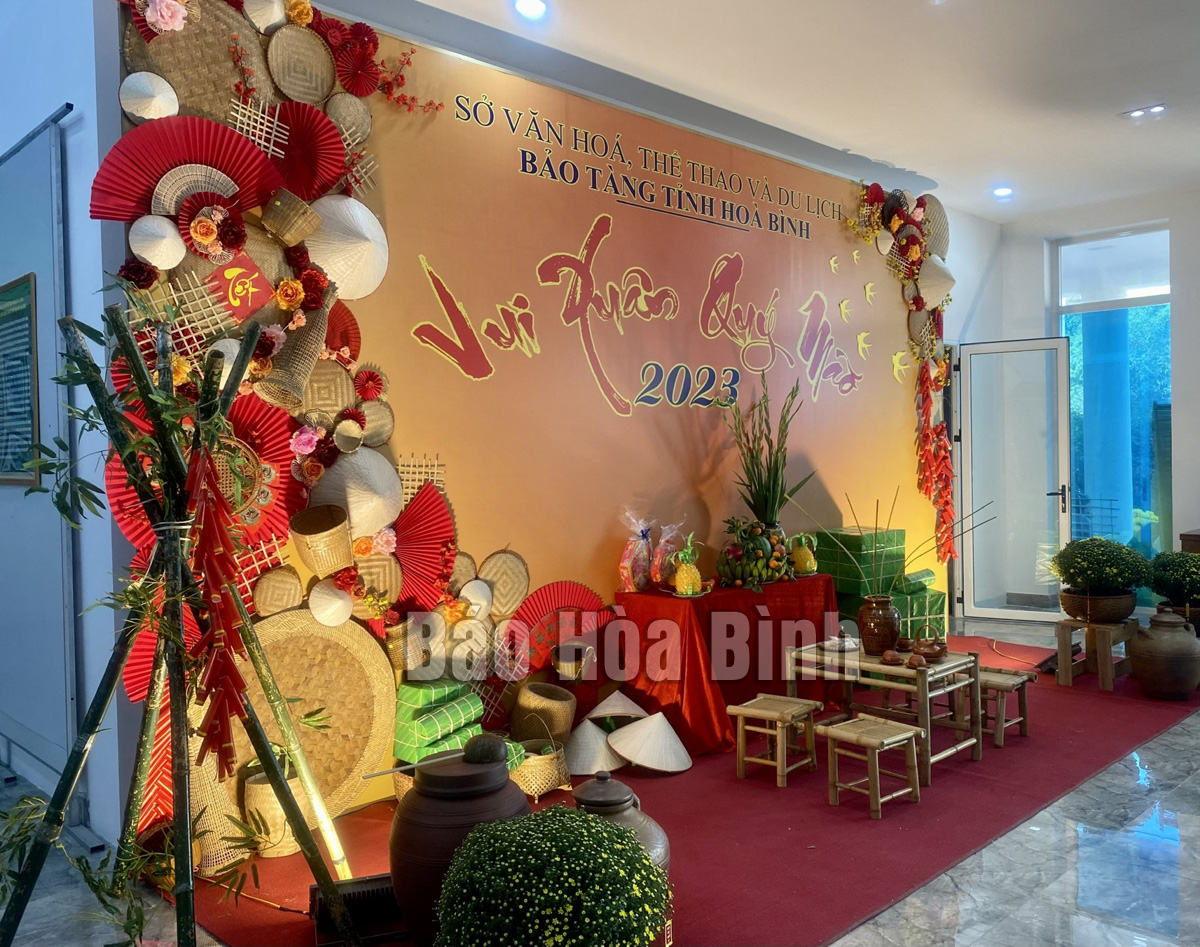 Every place has filled with Tet atmosphere for visitors to take pictures.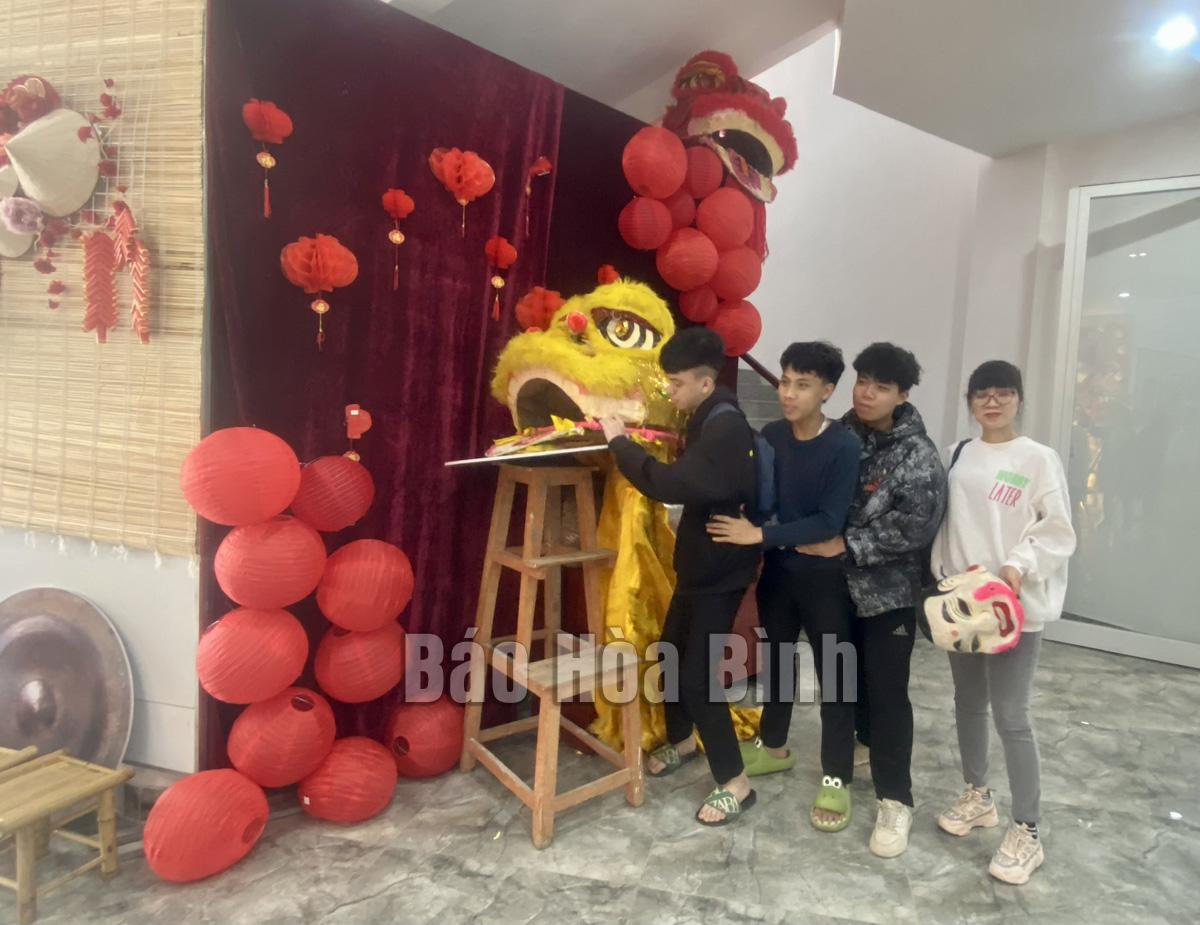 The young people have enjoyed the image of the fun of Lion - Monk - Dragon welcoming the new year.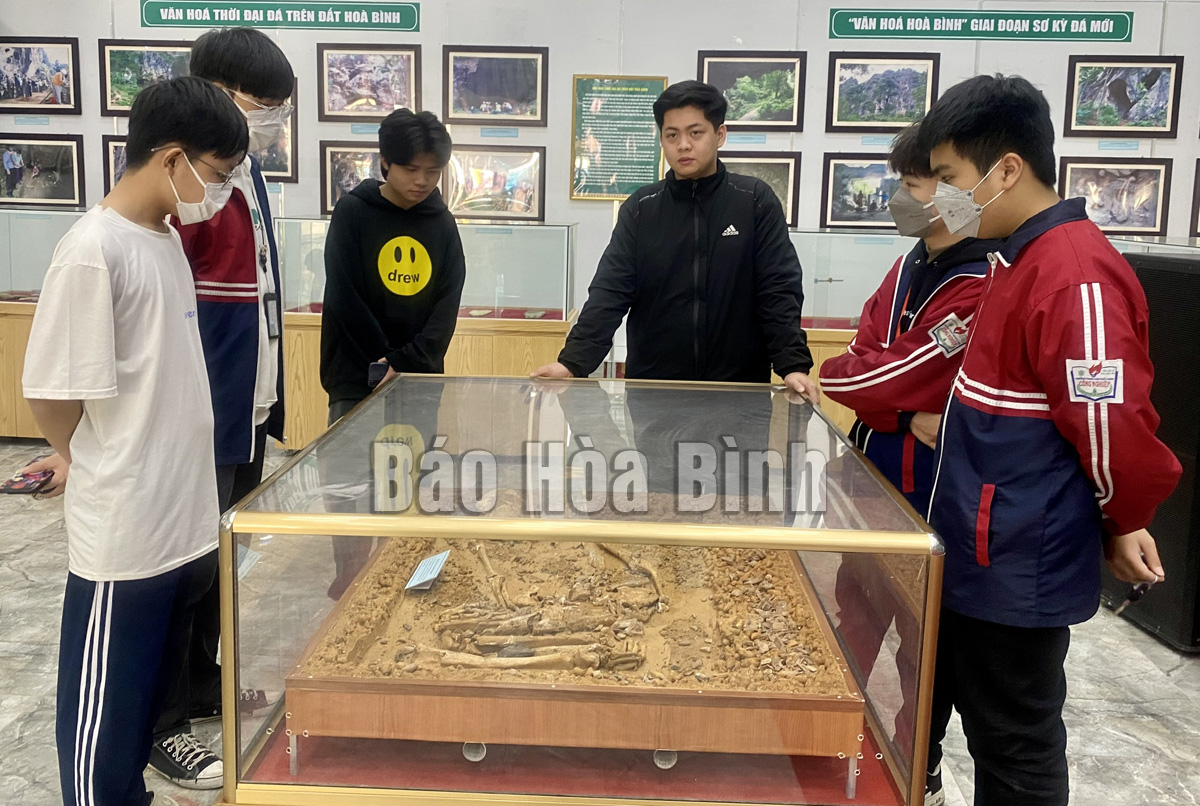 The opportunity exploring the historical and cultural space at Hoa Binh Provincial Museum.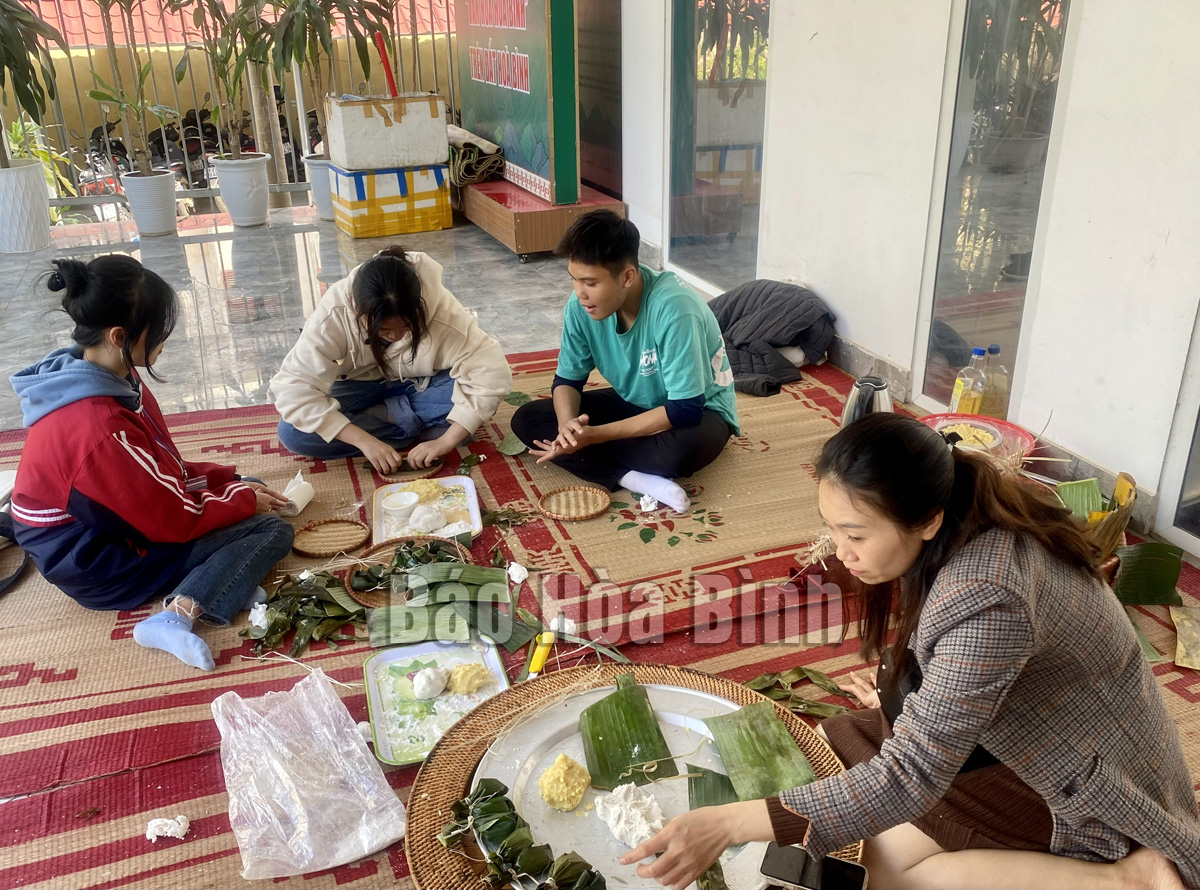 Experiencing the activity of traditional cake wrapping of Muong ethnic minority.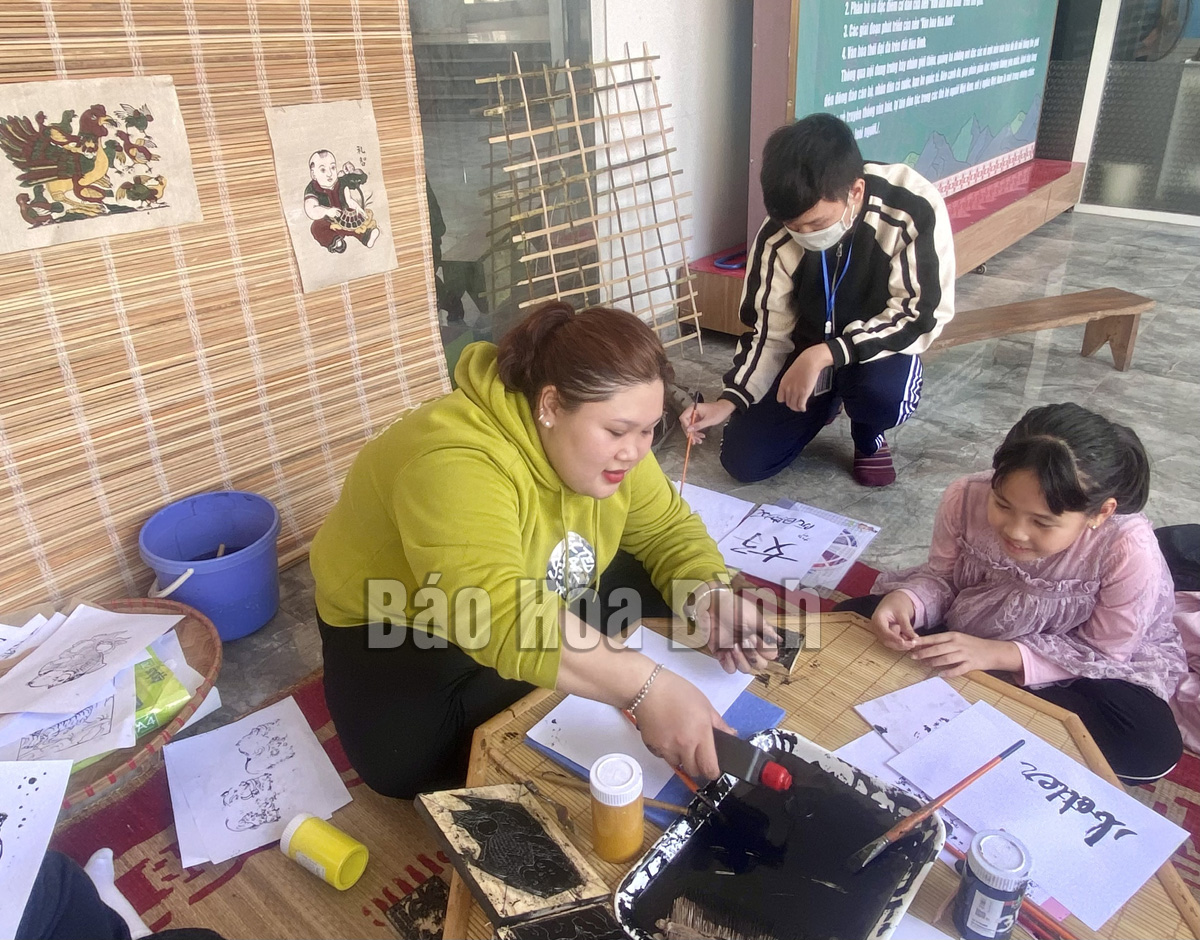 The children are instructing how to draw Dong Ho paintings.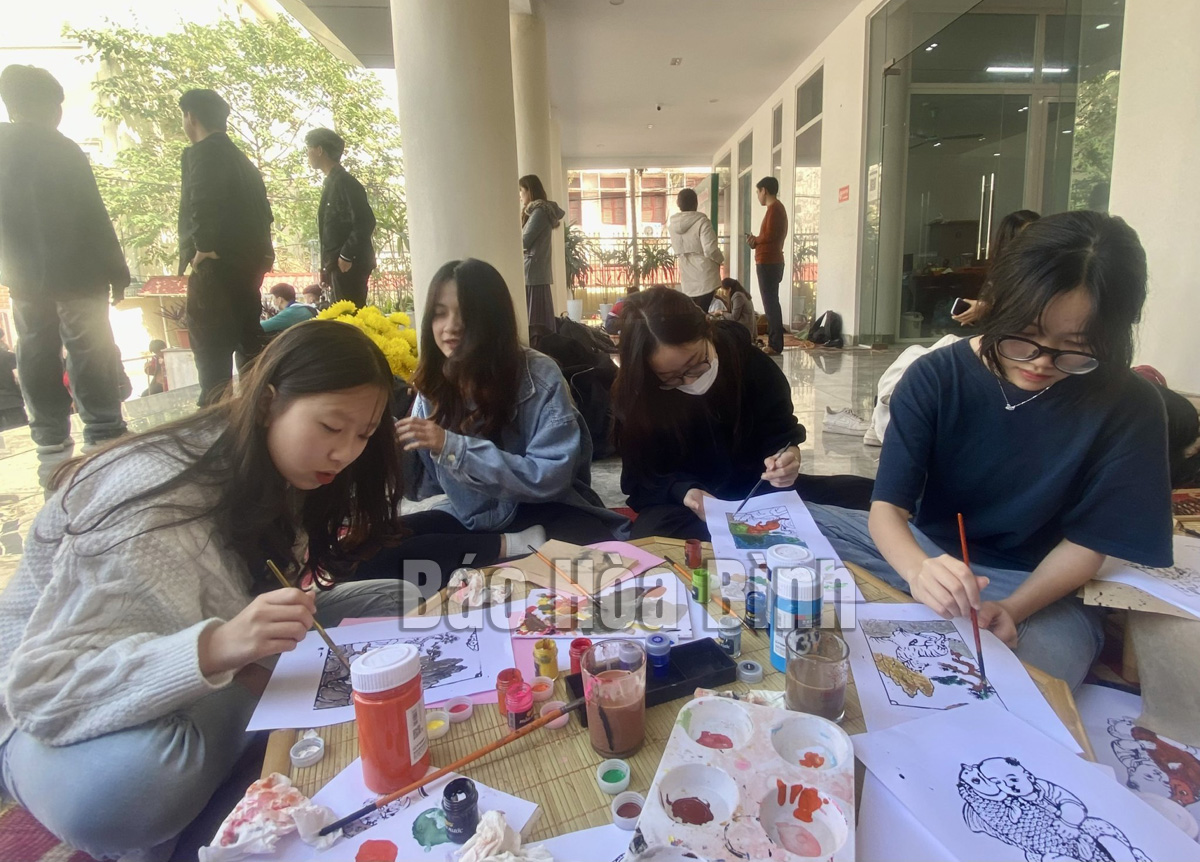 The young people are freely creating the images of Tet through drawings.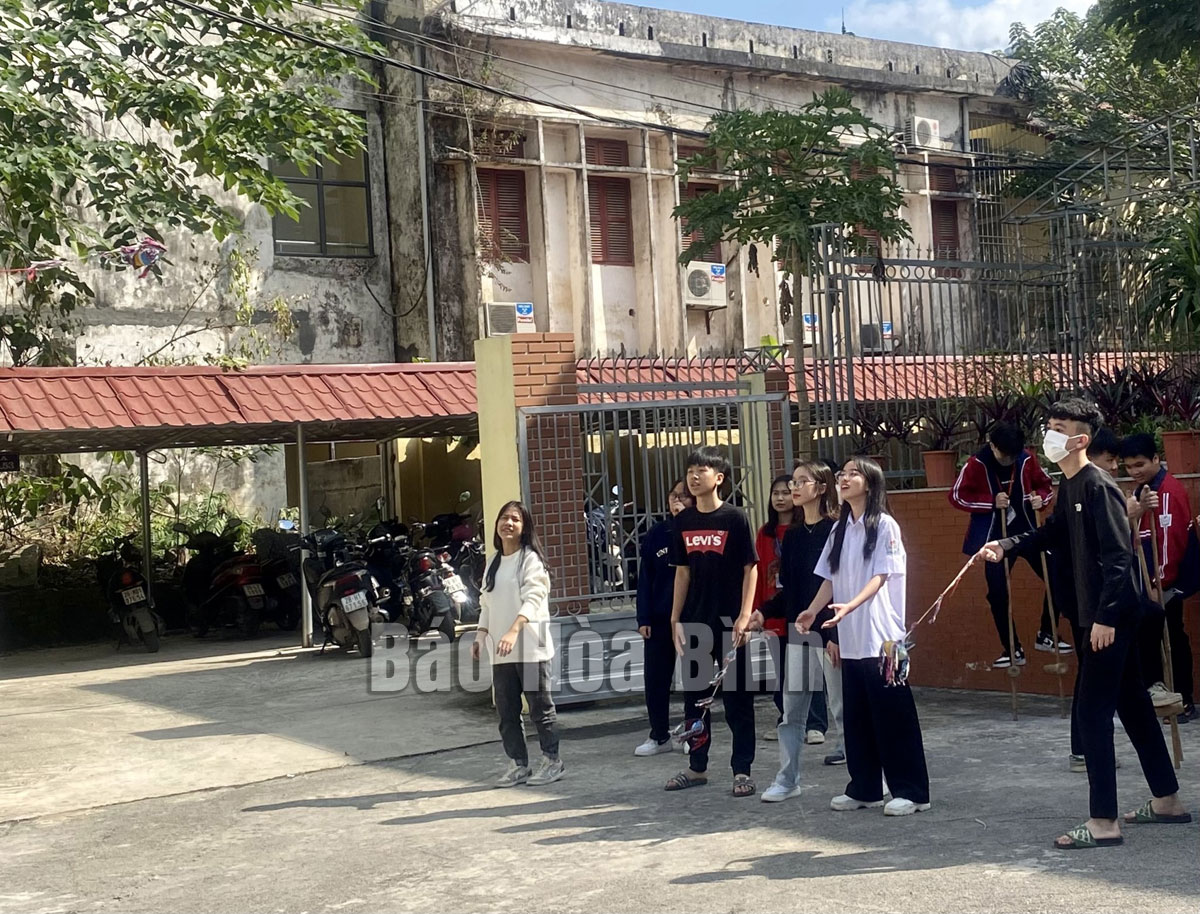 Trying one's hand at throwing cotton balls.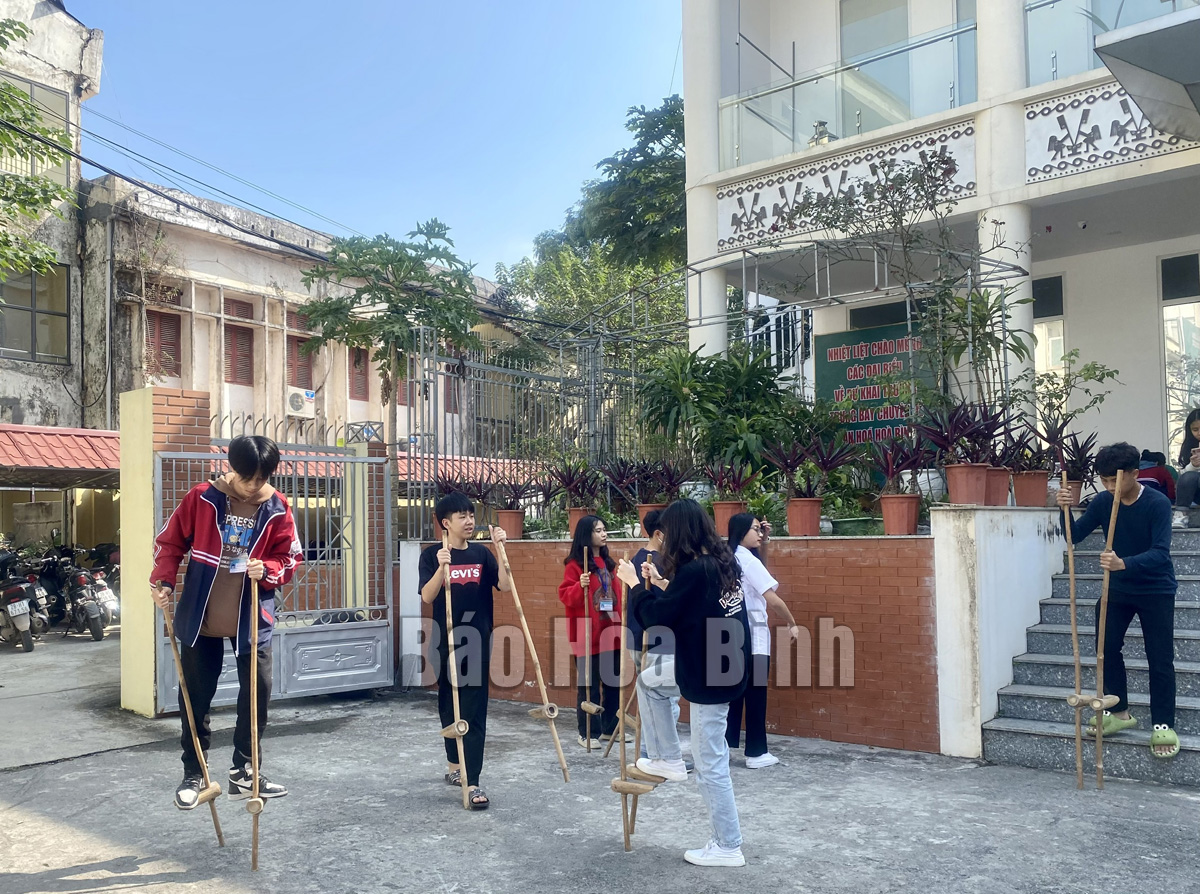 Experiencing the folk game on stilt walking.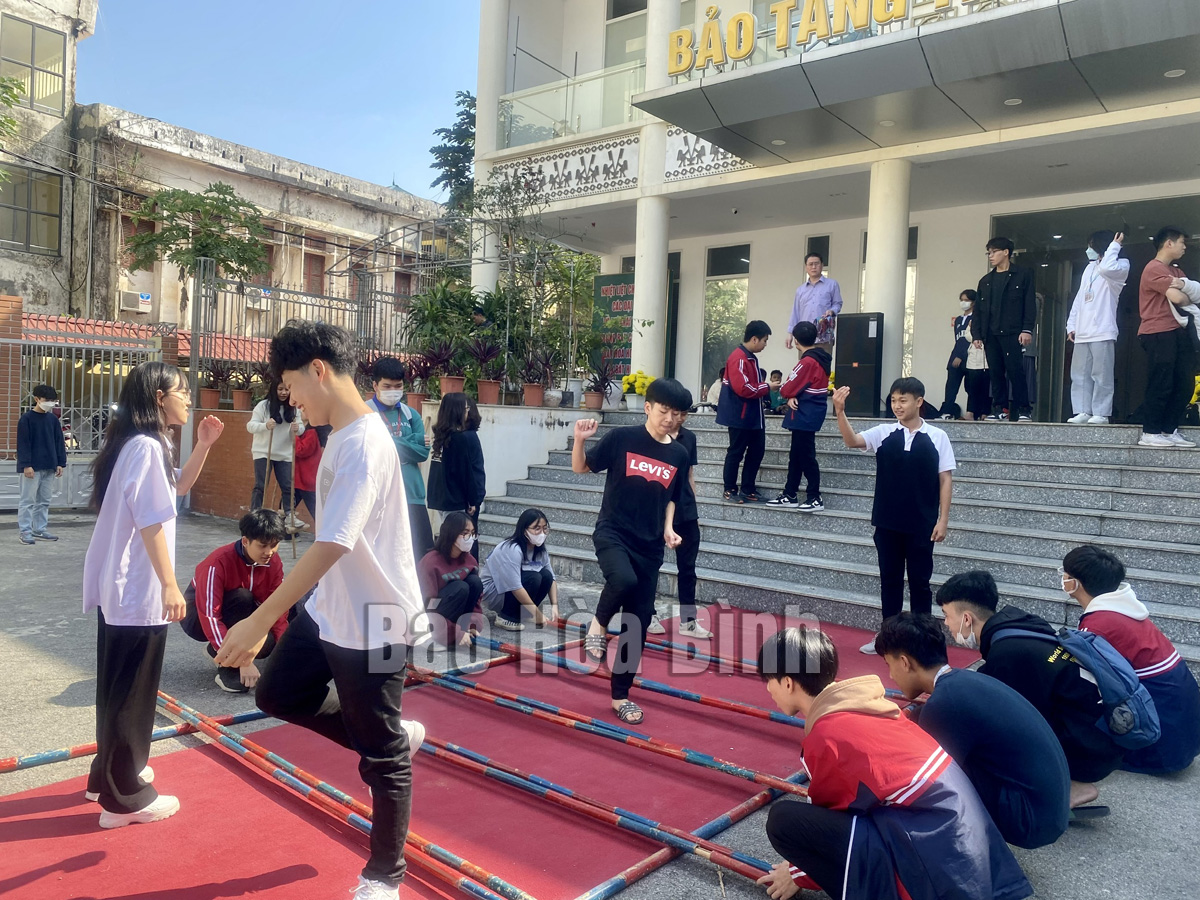 Everyone is joining in the bustling bamboo (Sap) dancing.