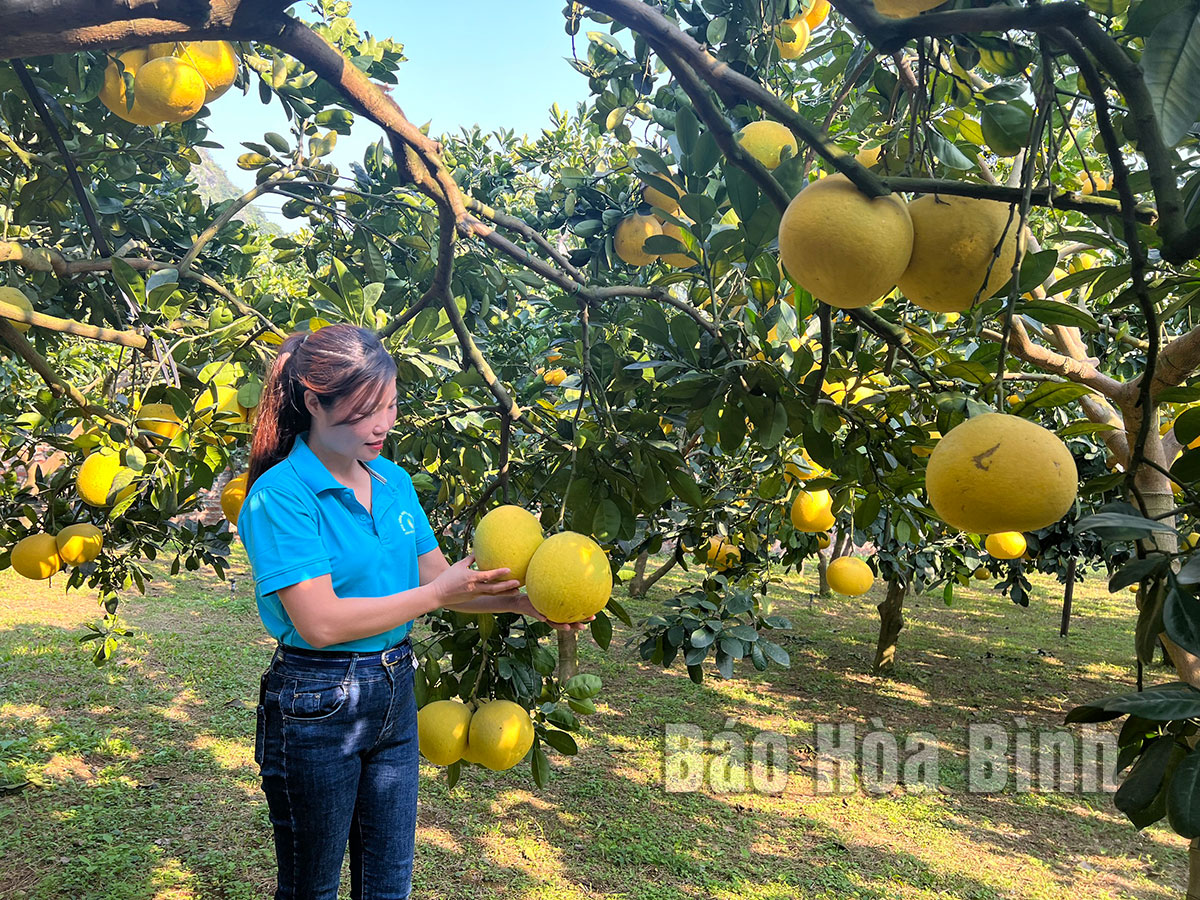 (HBO) - Since the late 70s of the last century, when there was migration from Hanoi to Yen Thuy district, Dien pomelo seedlings were brought here to grow. From the original pomelos, the area of Dien pomelo has been growing. Up to now, the province's total planted area of Dien pomelo is about 2,300 ha, accounting for 45% of the pomelo area and 22% of the total area of the citrus fruit trees in the province, of which Yen Thuy district alone has reached over 800 ha. Passing thorough the analysis and evaluation of 821 indicators of pesticide residues, last year, nearly 10,000 Dien Yen Thuy pomelos were exported to the UK, opening up the development opportunities for the local agricultural products.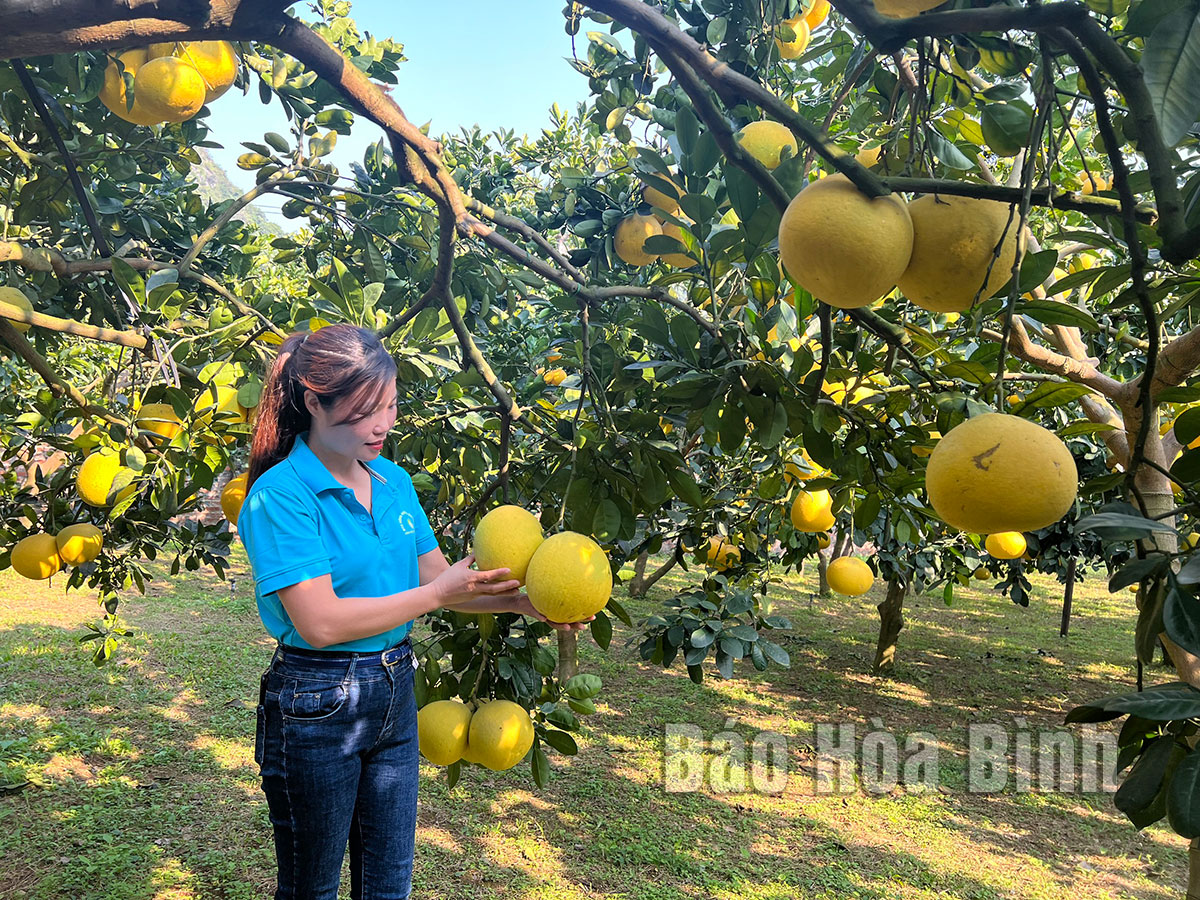 Dieu Thuy garden house (Dai Dong hamlet, Ngoc Luong commune) has more than 1,000 Dien pomelo trees grown according to VietGAP standards.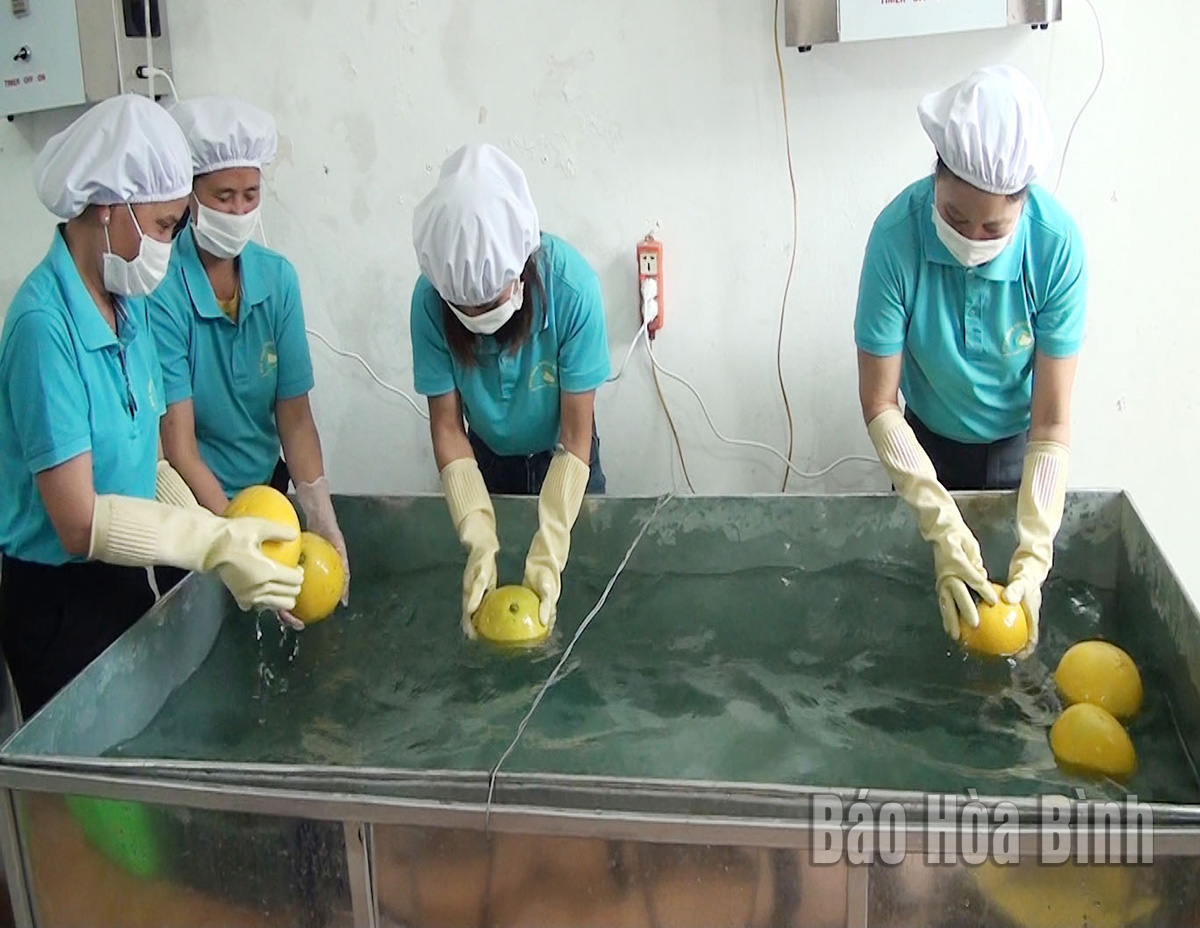 Dien pomelo is carefully processed before being packed for export.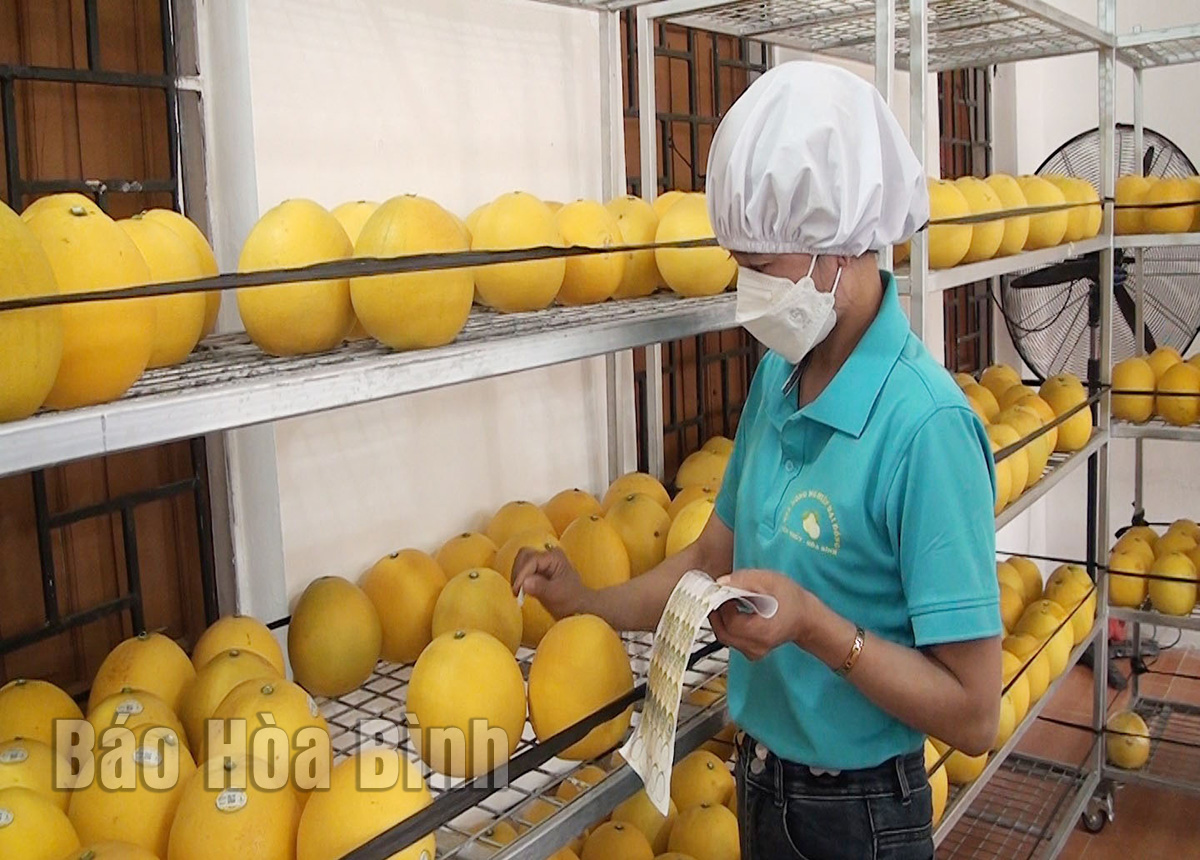 Dien pomelo products are stamped with traceability stamps.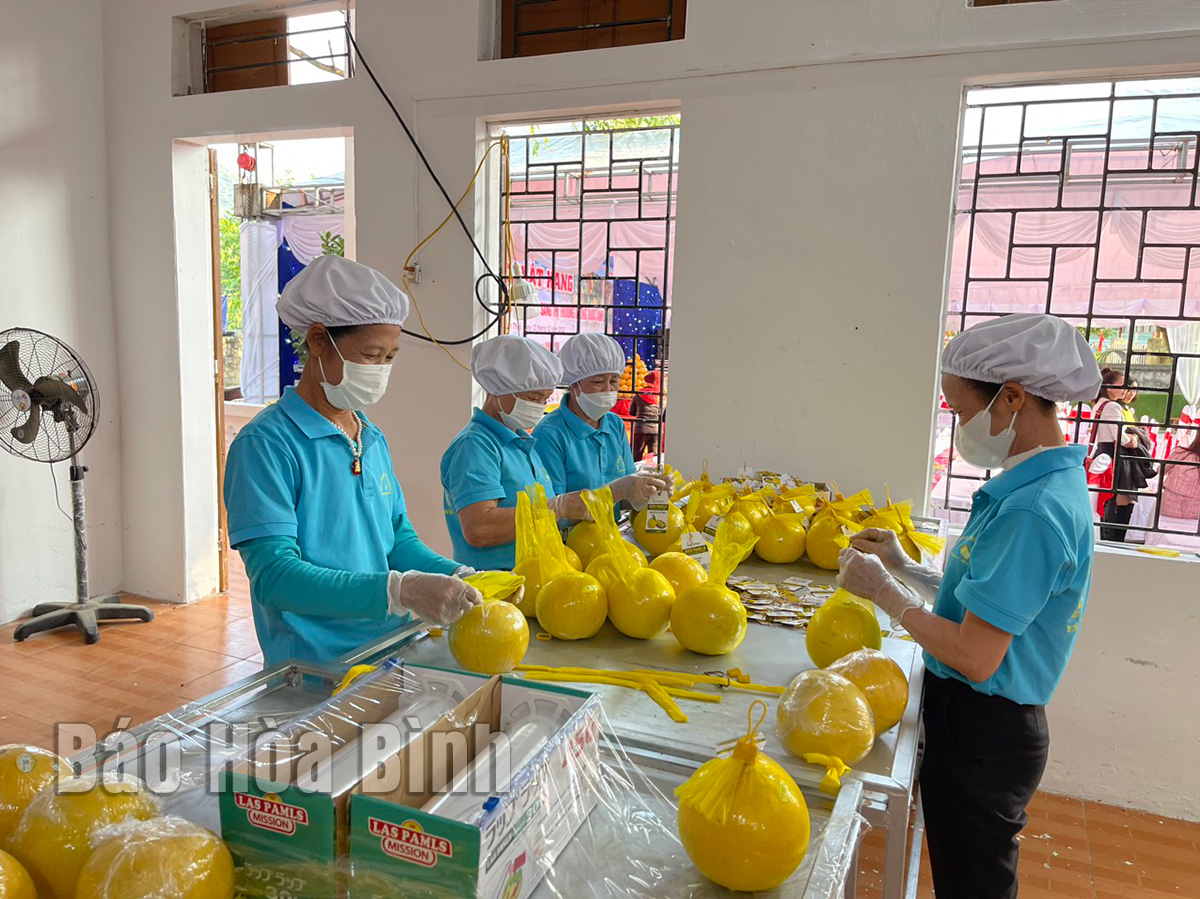 The packaging process is carried out according to the strict standards.