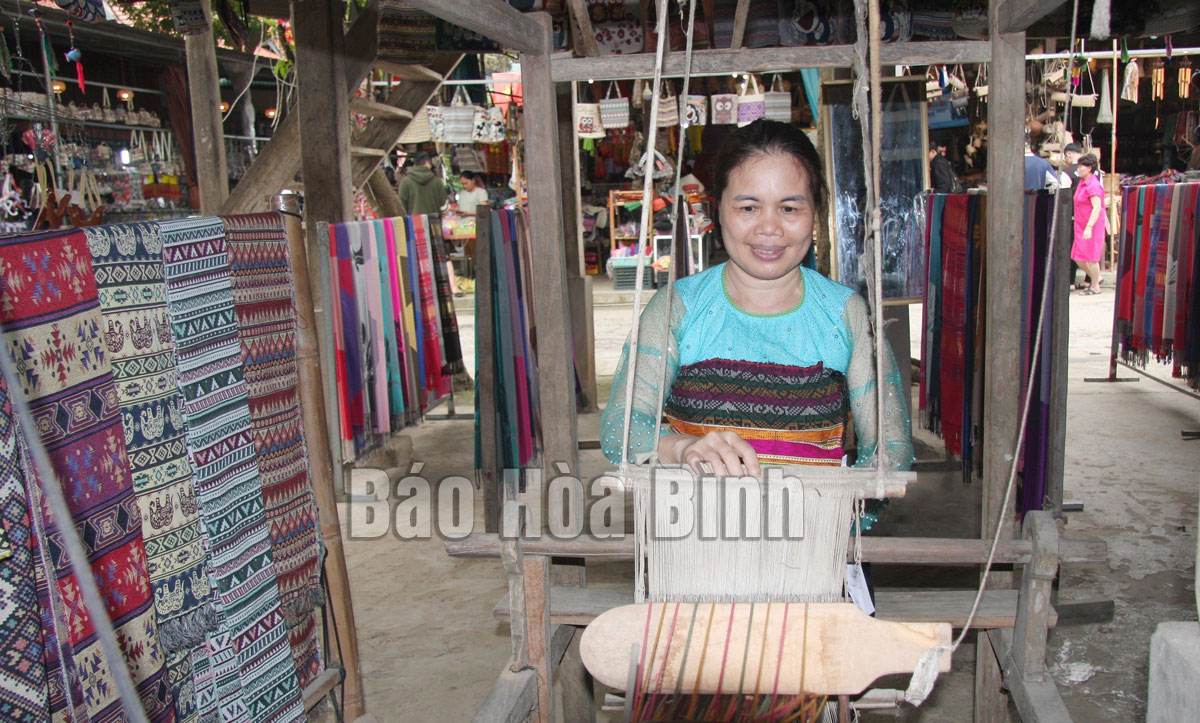 (HBO) - In Lac village in Chieng Chau commune (Mai Chau), there are more than 200 households living by brocade weaving, tourism and rice farming. The people in Lac village are sincere, rustic and hospitable. The pieces of brocade cloth are made by the skillful hands of Thai people. They are made into towels, wallets, shirts, bags... with different colors providing for the domestic and foreign tourists... The traditional brocade weaving has been preserved and promoted; the brocade products have become a commodity that contributes to the stable economic development for the local people.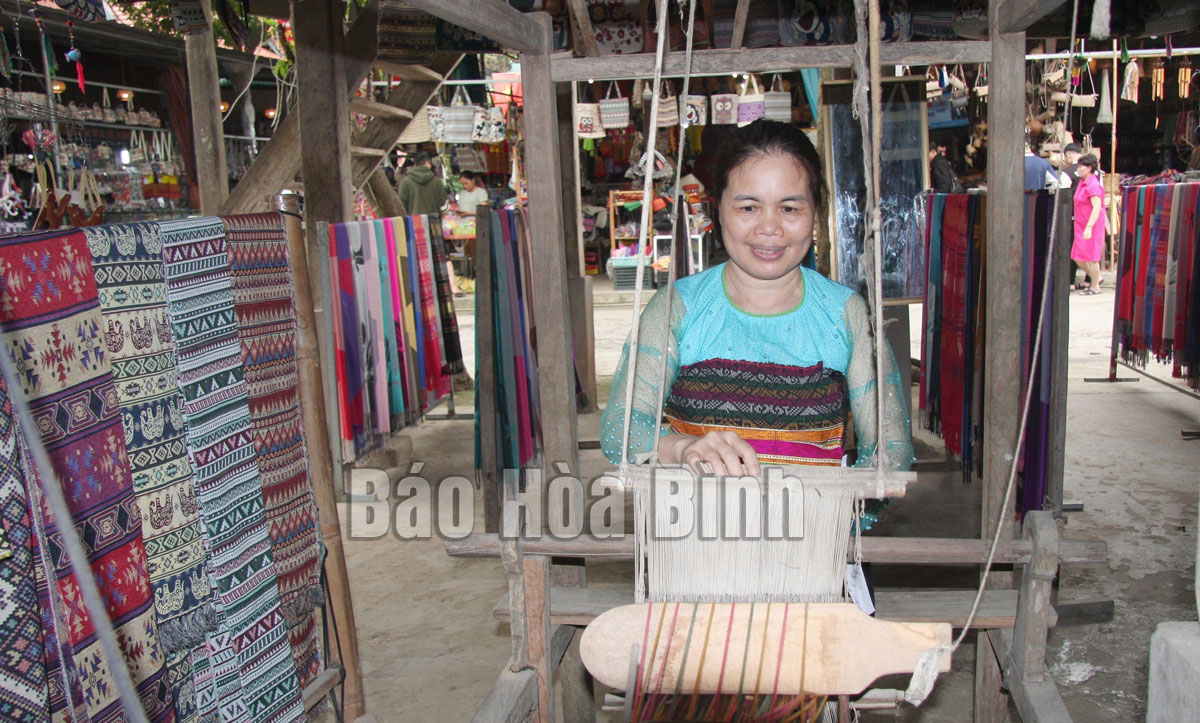 Thai women in Lac village have been maintaining the traditional brocade weaving.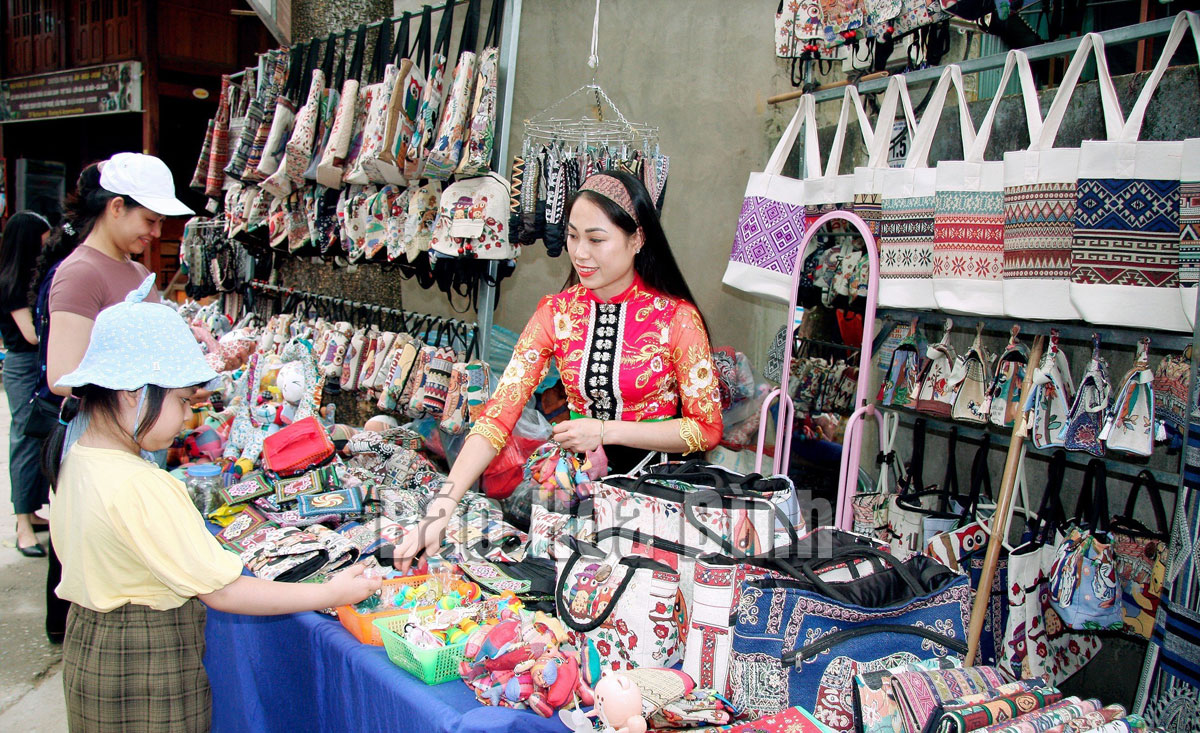 The piece of brocade cloth made by the skillful hands of Thai women have been made into towels, bags, wallets, etc, which has been attracting tourists.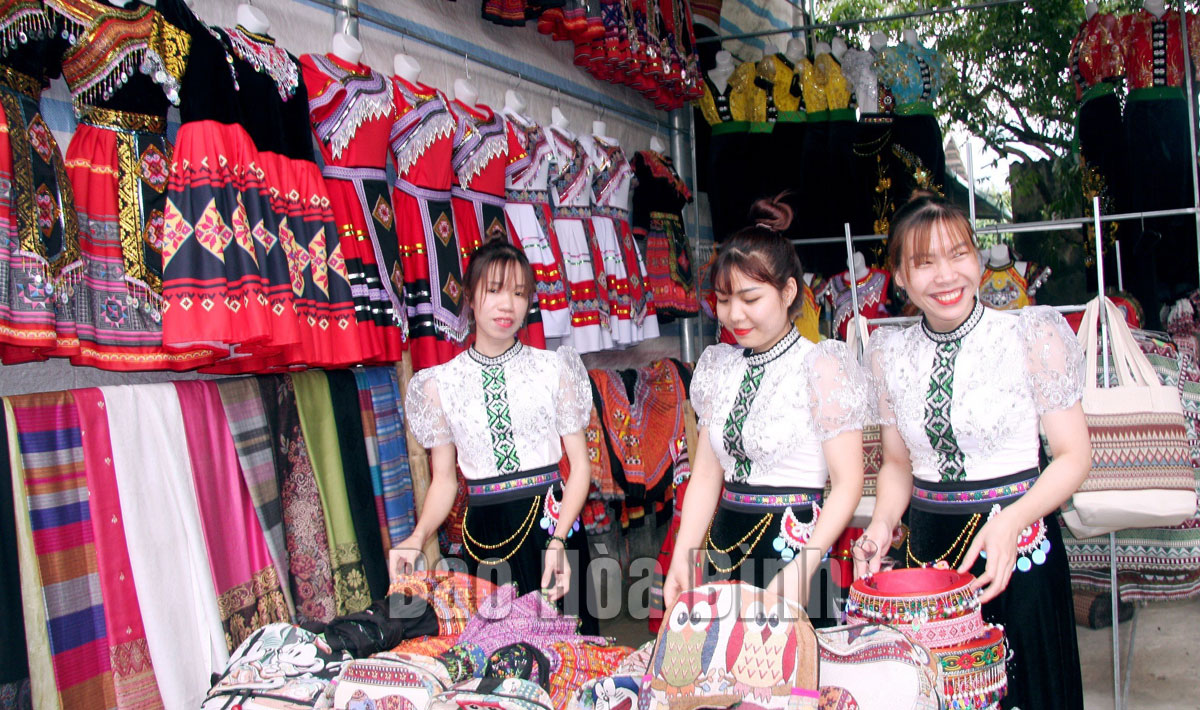 The brocade products are widely sold in Lac village.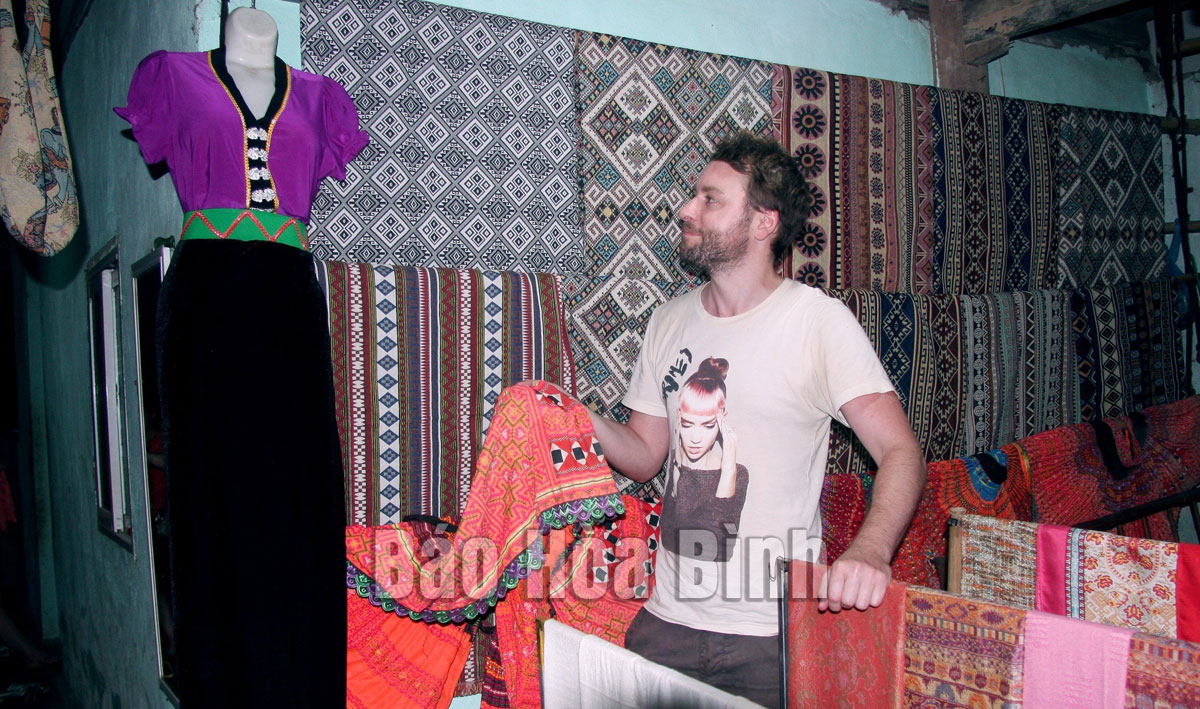 The brocade products from Lac village are popular among the foreign tourists.