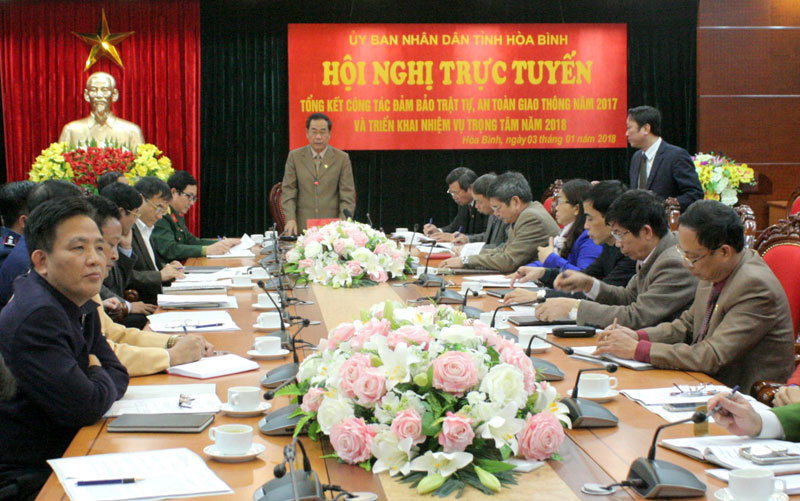 (HBO) – Vice Secretary of the Hoa Binh provincial Party Committee and Chairman of the provincial People's Committee Nguyen Van Quang, who also leads Hoa Binh's traffic safety board, has chaired a teleconference to review the traffic situation in 2017 and set tasks for 2018.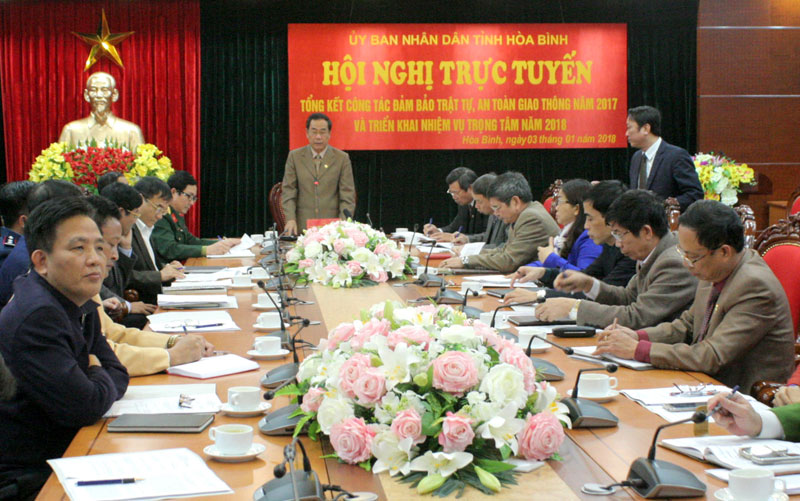 Chairman of the Hoa Binh Province People's Committee Nguyen Van Quang gives instructions on traffic safety ensuring in 2018.


Thanks to strong efforts of all-level authorities and relevant sectors, the traffic situation in Hoa Binh was improved in 2017. The province recorded 102 traffic accidents last year which killed 78 people and injured 79 others. The respective figures declined by 11, 14 and 4 from 2016. There were no particularly serious accidents. Up to 73 percent of the accidents were reported on national highways while 60 percent of the total cases involved motorbikes.

The accidents were mainly caused by road users' defiance of traffic rules when they speeded, abused alcohol, and moved in wrong lanes. Meanwhile, not wearing helmets was a major cause of death in motorbike accidents.

Officials at the event noted in 2017, provincial authorities also made drastic moves to address flood consequences in order to ensure traffic safety. While the management of vehicles and drivers was improved, patrols and settlement of traffic rule violations were carried out in a regular manner.

Hoa Binh aims to reduce the numbers of accidents, deaths and injured people by at least 5 percent in 2018.

Speaking at the conference, Chairman of the provincial People's Committee Nguyen Van Quang asked the local political system to bring into play its role in steering traffic safety ensuring work. They need to reform communication contents and methods to raise public awareness of traffic rules, promote state management of traffic safety ensuring, and step up the protection of traffic infrastructure.

They should also increase coordination among relevant forces, launch patrol campaigns to control and strictly deal with violations, especially those relating to passenger transportation and oversized and overloaded vehicles. Authorised agencies also need to make efforts to ensure traffic safety throughout the Lunar New Year holiday and spring festivals, he added./.